My daughter and I have been having lots of fun this past week reading Fox Tale Soup. It's a retelling of the classic tale, Stone Soup. The animal characters in it make it very appealing to preschool age children. It's been quite a long time since we made a sensory bin, so since my daughter enjoyed this story so much, I decided to put together a Fox Tale Soup Storytelling Bin for her to have fun re-telling the story and have free play with all of the materials.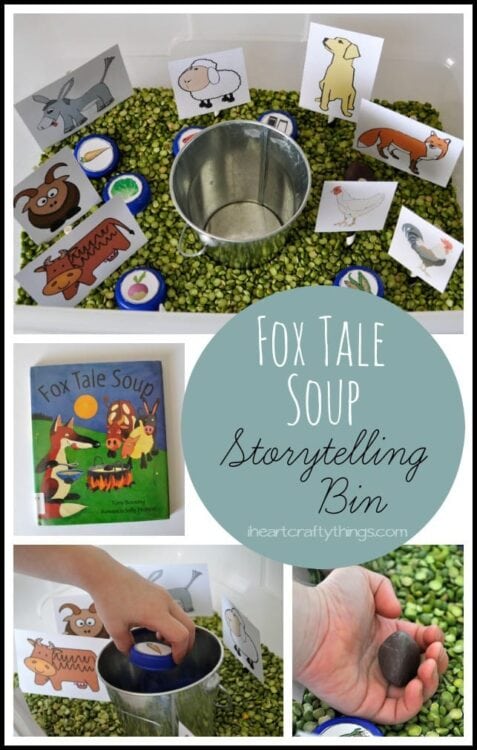 Supplies you will need:
plastic bin
split peas (enough to fill the bottom of your bin a couple inches)
small metal bucket
4 paper straws or 8 popsicle sticks
tape
6 milk caps
small rock
scissors
spoon
How to make your Fox Tale Soup Storytelling Bin:
1. Start by printing off the
Fox Tale Soup Characters Printable
. Cut the characters out (I just cut them into rectangles). If you are using paper straws, cut the straws in half and then tape each character to one-half of the straw. If you are using popsicle sticks, just tape each character to a popsicle stick.
2. Cut out the food circles from the printable and glue them onto your six milk caps.
3. Fill the bottom of your plastic bin with your split peas the place your small metal bucket, characters, milk caps and a small stone inside the bin.
You can play with the bin several ways:
Read the book out loud while your child reenacts the story in the bin.
Let your child reenact the story by memory in the bin. I like playing this way to help practice with comprehension. My daughter loves retelling me stories after we read them so I'm constantly making her fun props like stick puppets and paper bag puppets.
Use the bin for sensory play by letting your child play creatively however they choose with the characters and different materials.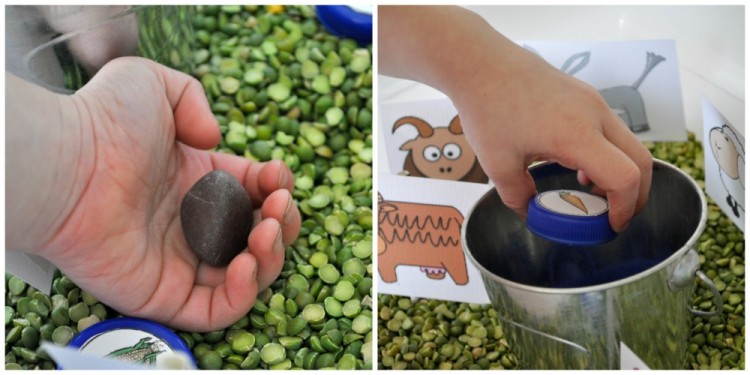 We used the bin all three ways. My daughter loved retelling the story herself and acting it out while I read it, but truthfully she enjoys the sensory aspect of the bin the most and being able to just explore and play creatively with it. Check out Fox Tale Soup on Amazon!(Affiliate Link)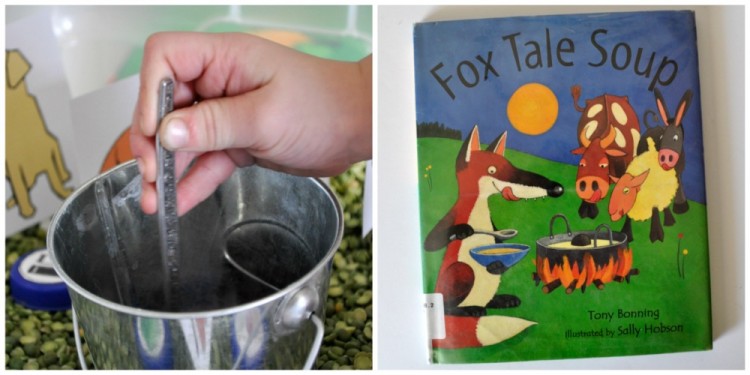 This post is part of a collaborative preschool series where four bloggers and myself have joined together to bring you fun crafts and activities based on a common preschool learning theme. This week we are sharing ideas focused on Fairy Tales.
Check out all of the other Fairy Tale ideas from our Collaborative Preschool Bloggers: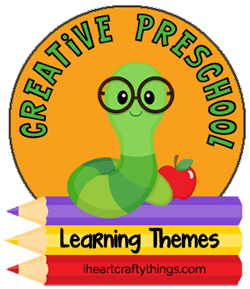 Stop by March 6, 2015 for Ocean and Fish Activities.
You might also enjoy these activities: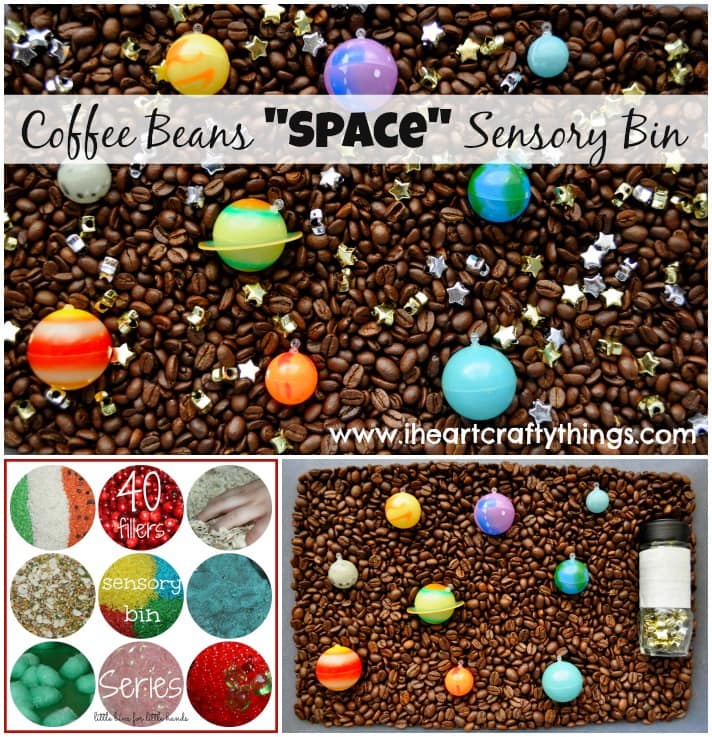 Follow I Heart Crafty Things on Facebook, Pinterest, 
Google+, Twitter, and Instagram for more crafty fun!