If you are looking for a fun and playful Halloween craft to keep the kids busy this weekend we have the perfect craft.
These cute felt bat finger puppets will require some adult assistance to make but afterwards kids will have a blast with their spooky bat finger puppets, flying them endlessly around the house.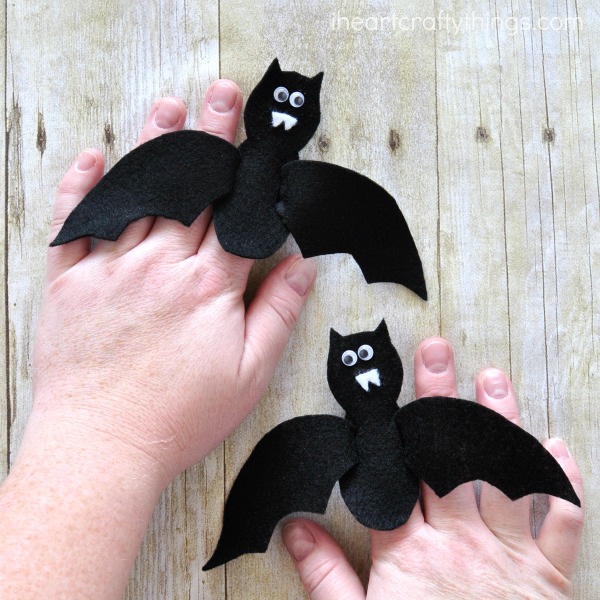 How to Make Felt Bat Finger Puppets
This post contains affiliate links to the products mentioned. I Heart Crafty Things is a participant in the Amazon Services LLC Associates Program, an affiliate advertising program designed to provide a means for sites to earn advertising fees by advertising and linking to amazon.com.
Supplies needed to make Felt Bat Finger Puppets
Instructions for making these Halloween Puppets
1. Print out the bat finger puppets pattern and cut out the pattern pieces.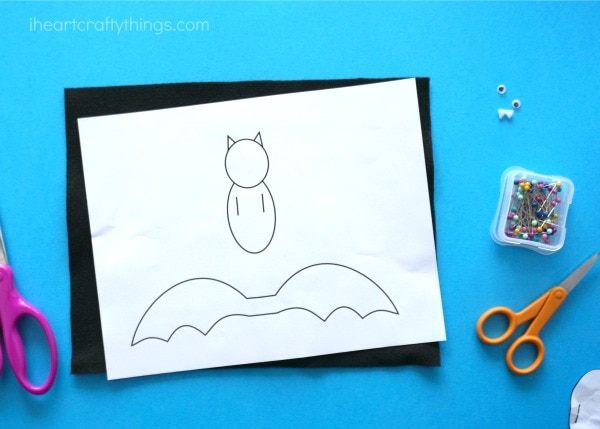 2. Pin the pattern pieces onto a piece of black felt with your sewing pins. Use your small sewing scissors to cut out the pattern pieces. After cutting out the bat body, fold it in half to cut the two slits shown on the pattern pieces.
3. Fold one of the bat wings up tightly and slide it down into one of the slits on the front of the bat body then bring it back up through the second slit at the back of the bat body.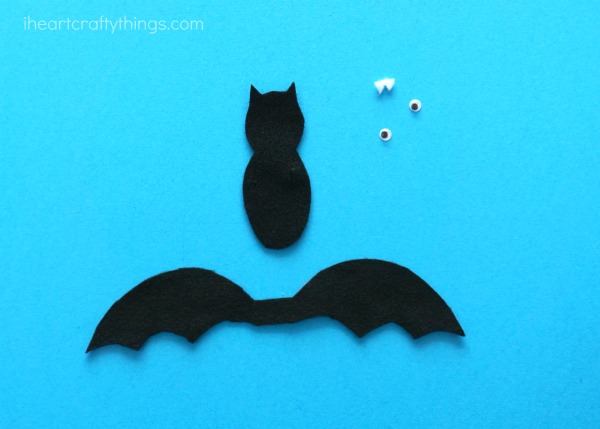 4. Use your tacky glue to glue small googly eyes onto your bat finger puppets and teeth cut out from a small piece of white felt.
Your Felt Bat Finger Puppets are complete!
After your glue has dried, slide your finger in the space underneath the bat body created by the wings. Now have fun flying your spooky bat finger puppets around.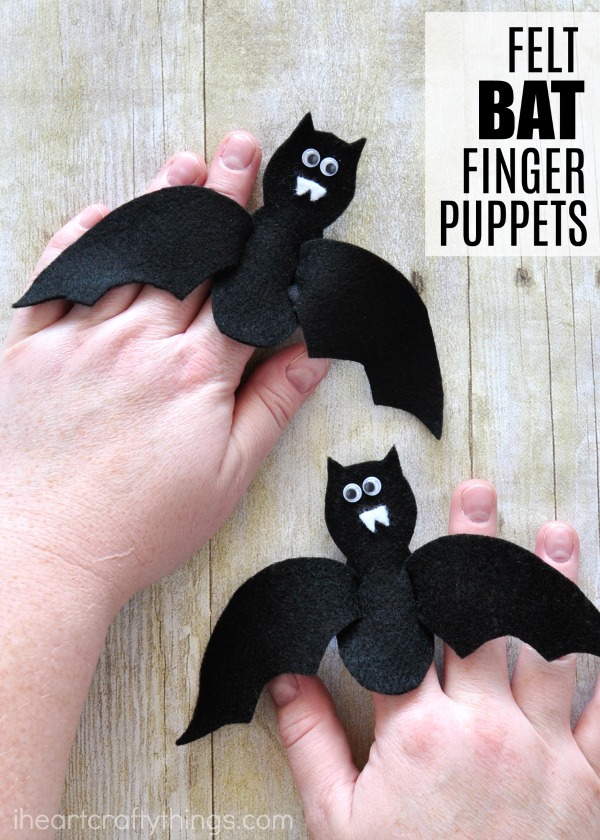 Do you love playful finger puppet crafts? If so you'll love these colorful felt bird finger puppets or our felt butterfly finger puppets! Here's another fun way to make butterfly finger puppets from gloves.