I have a big stack of old CDs after some recent spring cleaning. What better way to recycle them than with a fun craft, right?
We have used them before to make a pretty peacock craft and today we are sharing how to turn an old CD into a pretty hot air balloon. This CD Hot Air Balloon Craft is colorful and simple to make and is perfect for a summer kids craft.
Grab some old CDs and few other supplies and get ready for a high flying good time making this fun hot air balloon craft.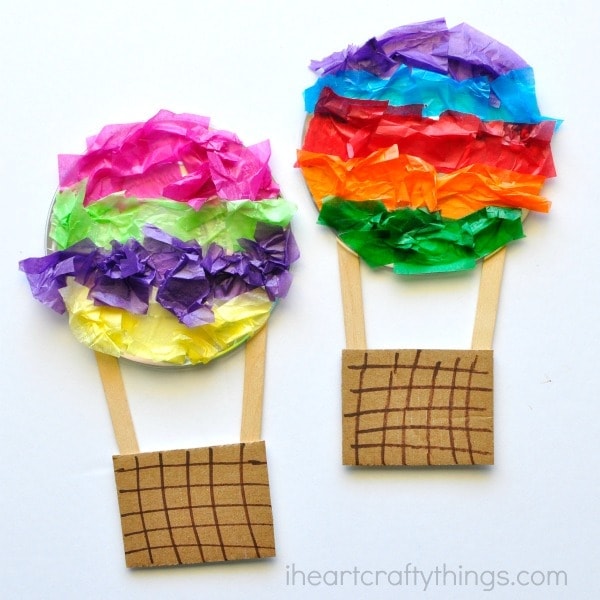 This post contains affiliate links to the products mentioned. Read our disclosure policy for more information.
How to Make a CD Hot Air Balloon Craft
Supplies Needed for this Hot Air Balloon Craft
– old CD
– wood craft sticks
– cardboard
– tissue paper cut into small squares
– brown marker
– glue dots or hot glue gun
– school glue
– scissors
Directions for this CD Hot Air Balloon
1. Gather your supplies. Cut a cardboard rectangle for your hot air balloon basket. Use glue dots (or a hot glue gun) to attach your wood craft sticks to the back of your CD.
2. Use your brown marker to draw lines on your cardboard basket.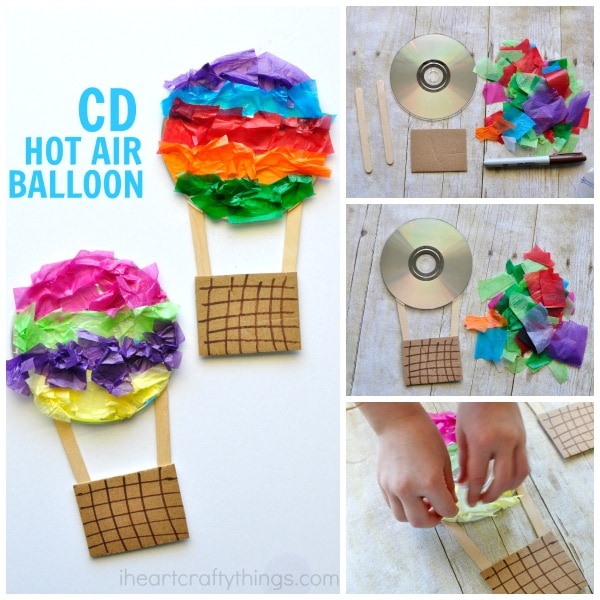 3. Finish your CD hot air balloon by adding glue all over your CD and crumple up your tissue paper squares a little and glue them all over your CD.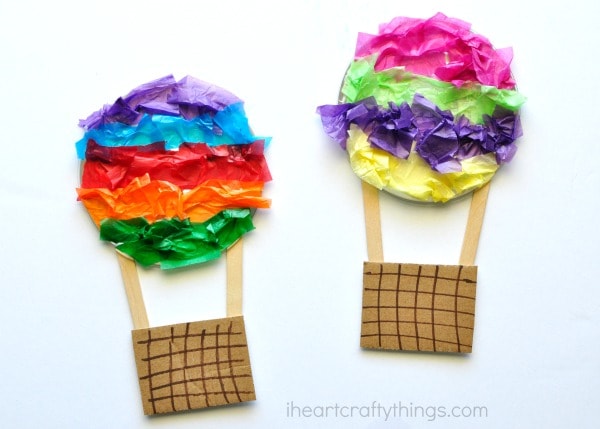 Looking for some fun books to go along with this craft? Try one of these:
– Hot Air: The (Mostly) True Story of the First Hot-Air Balloon Ride by Marjorie Priceman
– Curious George and the Hot Air Balloon by H. A. Rey
– Oh the Places You'll Go by Dr. Seuss