Summer is in full swing and the temperature has been toasty outside! We went swimming the other day and even though we reapplied our sunscreen once we still all ended up with an unpleasant sunburn. Ouch! Since we've been kicking it indoors in the AC recouping the last couple days we decided to make some sun art using a coffee filter and some fun painting techniques.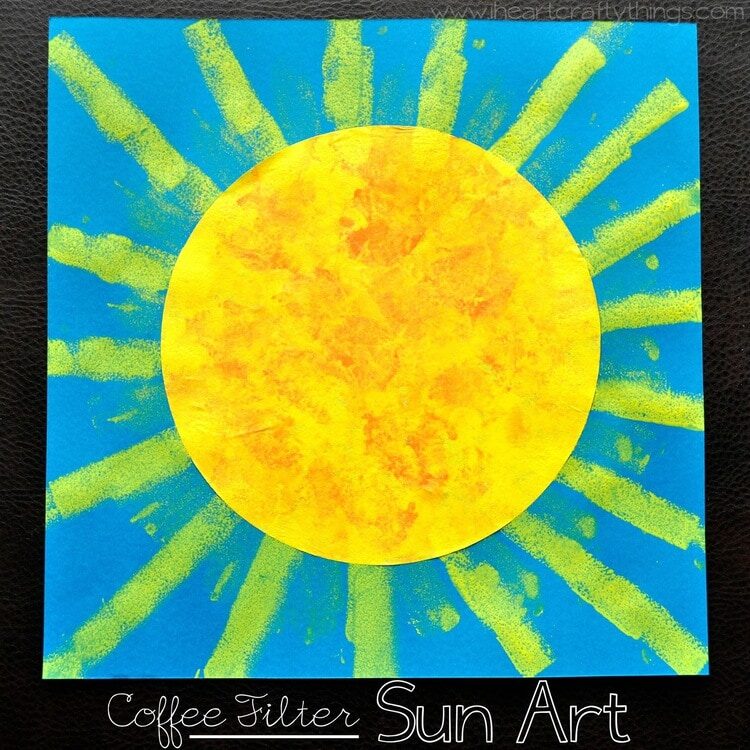 Materials you will need:
12″ x 12″ blue cardstock paper
coffee filter
yellow and orange paint
small paper plates
large pom-pom (We received our Pom's from our friends at Craftprojectideas.com.)
clothespin
glue stick
foam curler (we purchased ours in a package at Dollar Tree)
Directions:
1. Pin your clothespin to your large pom to make a dabber paint brush. Pour some yellow and orange paint on a small paper plate. Dab your pom paint brush into your paint and then dab it onto your coffee filter. Continue until your coffee filter is completely painted. Let it dry.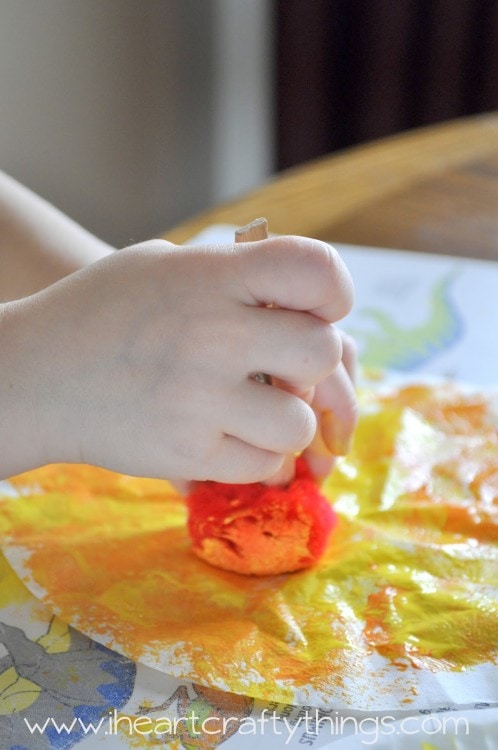 2. Once your coffee filter is completely dry, use your glue stick to glue it to the center of your blue cardstock paper. It looks pretty amazing as it is, but we wanted to make some sun rays coming out of our sun so we continued on.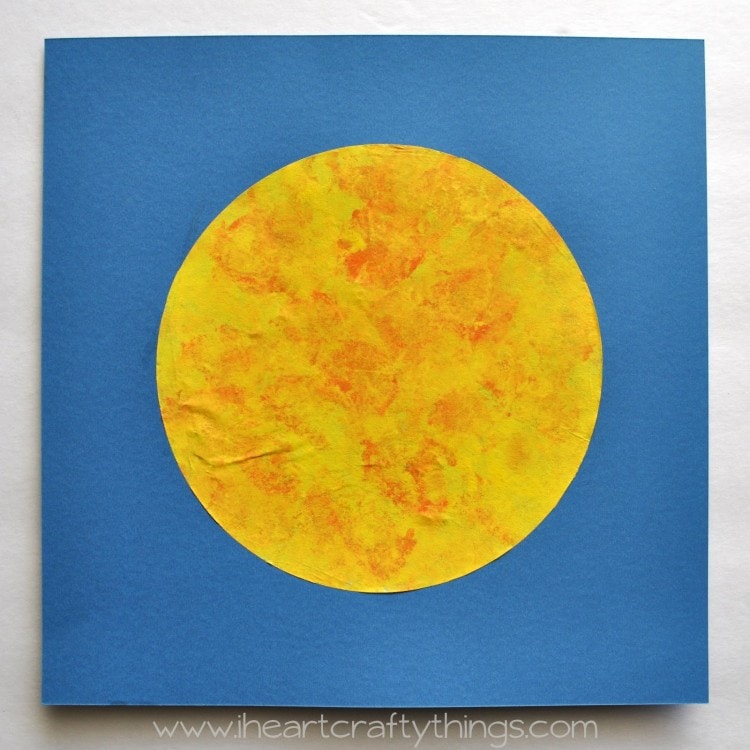 3. Pour some yellow paint on a small paper plate. Get out your foam curler and dab it in your yellow paint and then onto your paper to make sun rays around your coffee filter sun. Let the yellow paint dry completely.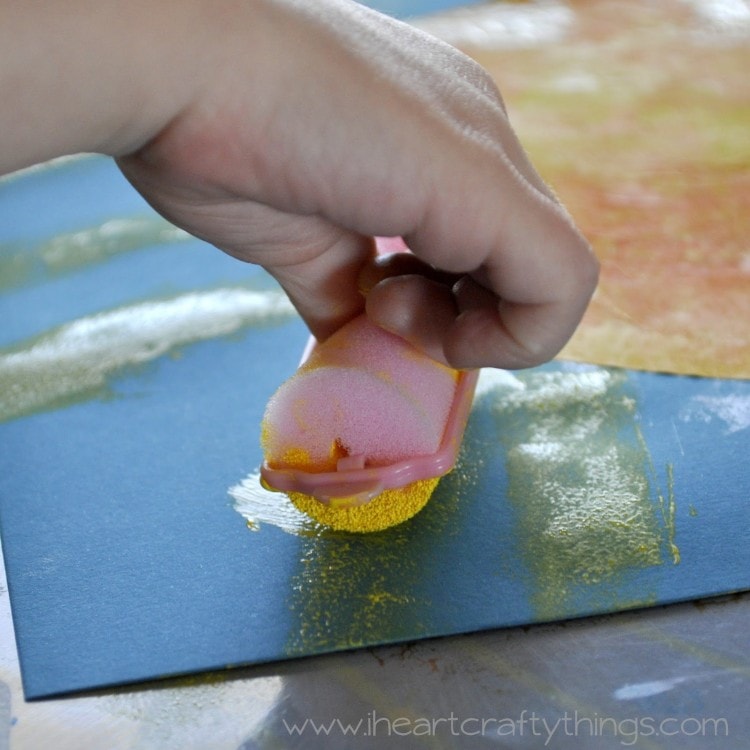 Easy, peasy, lemon squeezy….as my kids like to say! And thankfully, this sun won't burn your skin! It's just beautiful to look at.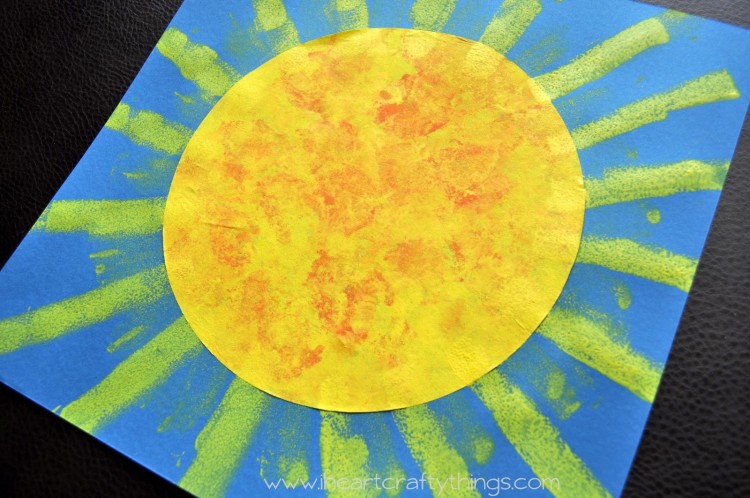 Here is my 3-year old's finished artwork. We are really loving using these foam curlers for stamping. You have got to try it!!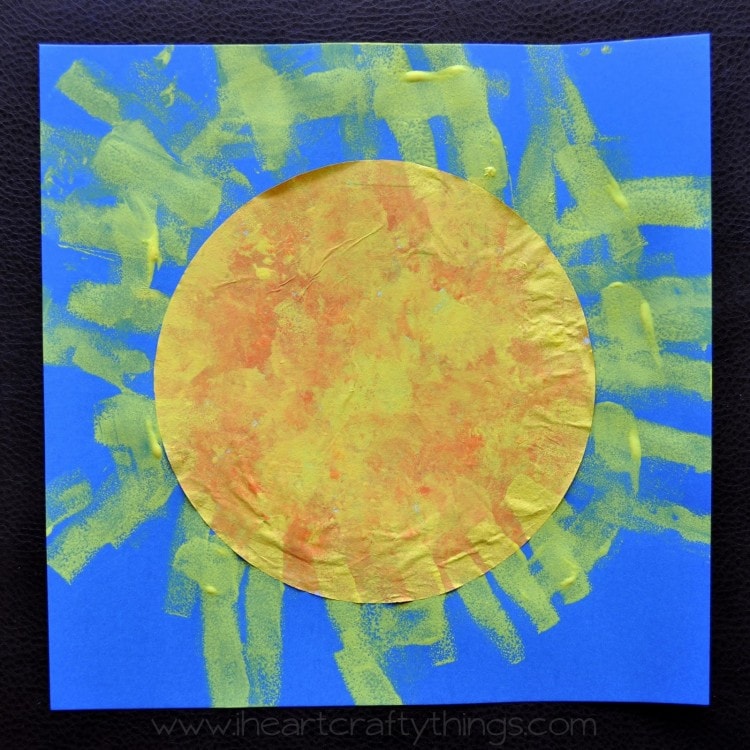 You  might also like our Star Bust Artwork we 
made a couple years back using fork painting!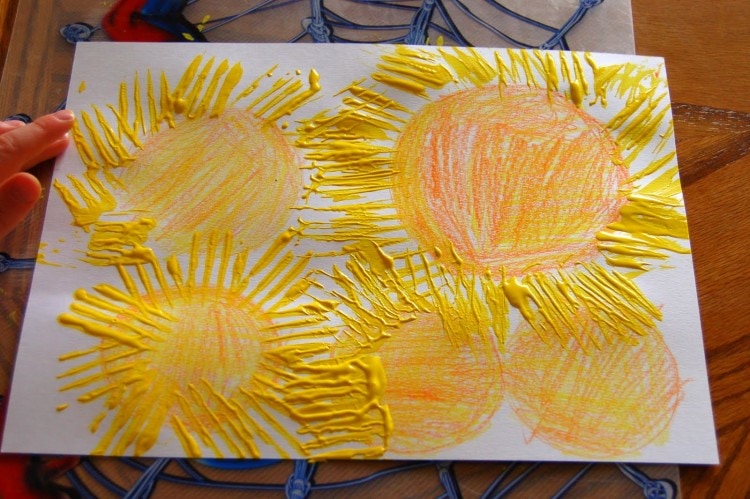 Follow I Heart Crafty Things on Facebook, Pinterest, 
Google+, Twitter, and Instagram!