I've been collecting bottle caps for quite a while and wanted to put them to use in a learning activity for my preschooler. Since we have been working on mastering our letters I made this Alphabet Turkey Match Activity for her to practice matching her capital and lowercase letters.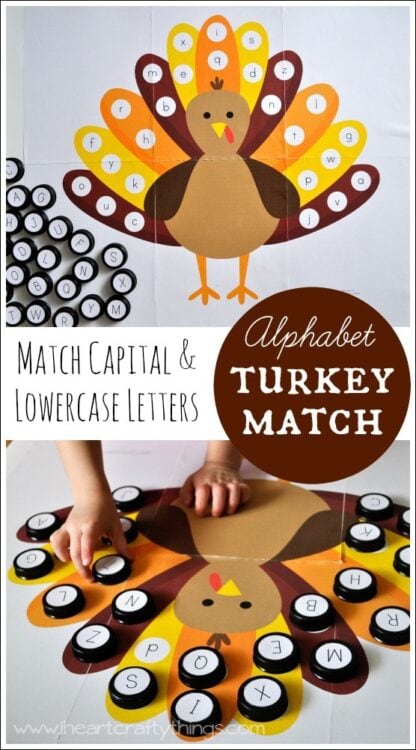 Supplies you will need:
poster board
26 bottle caps (about the size of a milk cap)
scissors
glue stick
Directions:
1. Print off the
Turkey Printable
. The printable is 20 inches x 20 inches so it doesn't fit on one paper. You will have to click the "poster" option in your print dialog box and it will print off on 6 different papers.
2. Once you've printed off the pages trim any white borders off around the pages that would make your turkey not connect together correctly. (Most printers won't print to the very edge of the paper this is why you'll have to do some trimming.)
3. Glue your pages to the poster board, one page at a time, connecting them together so they match together correctly. I started with the turkey body (bottom center piece) and worked my way around one page at a time.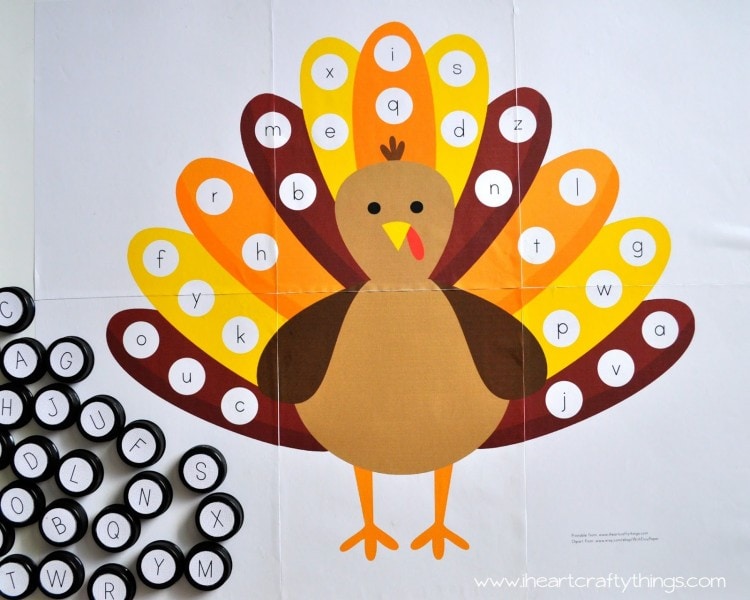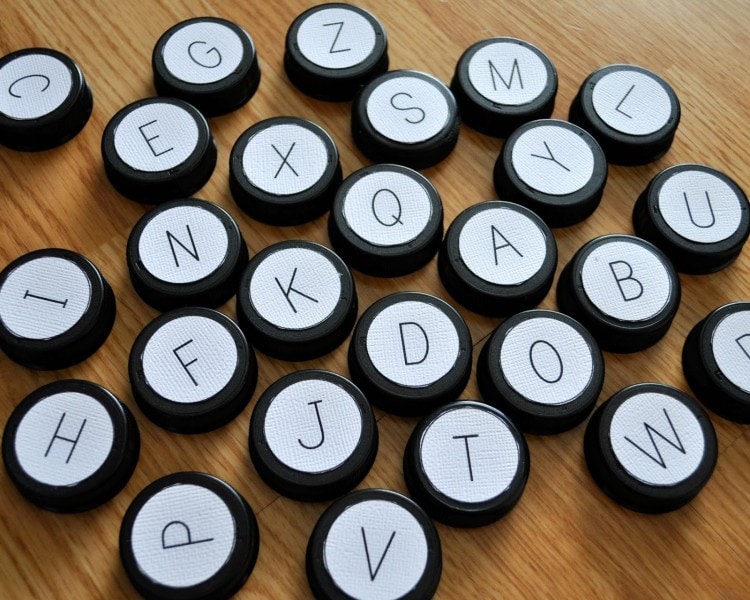 5. Now your child can match all the capital letters with the lowercase letters. You can leave this as an unprompted activity, or ask questions while your child completes the activity. When my daughter picked up a bottle cap letter, I asked her what letter it was and if she knew the sound it made. Then she found the lowercase letter it matched with and placed the bottle cap on it.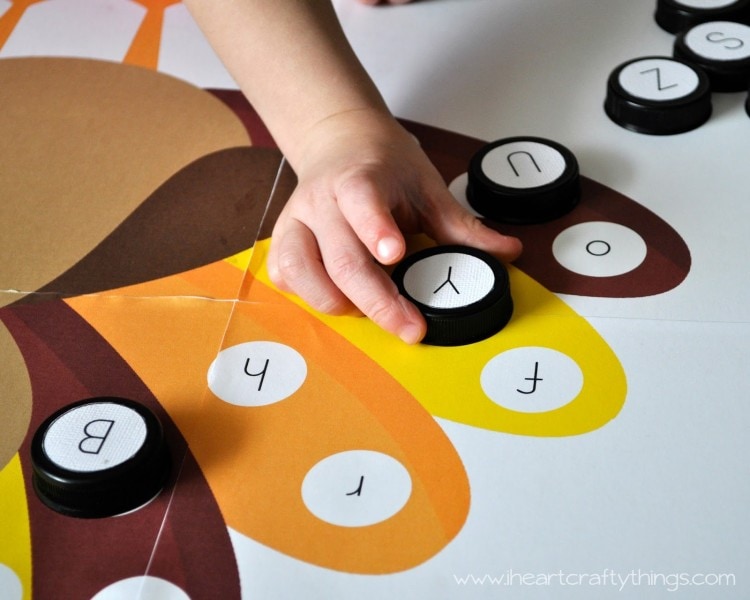 Attaching the turkey to poster board makes the activity one that can be used several times. We intend on using it the rest of the month to continue practicing our alphabet.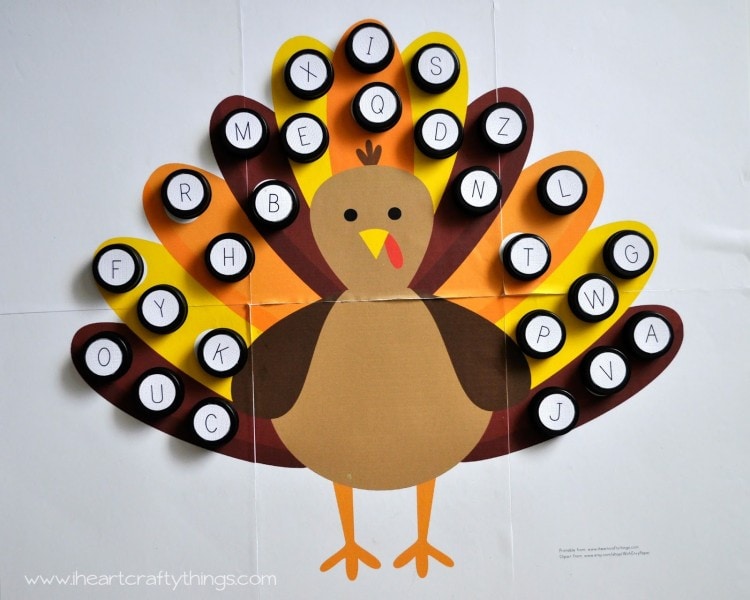 This post is part of a collaborative preschooler series where four bloggers and myself have joined together to bring you fun crafts and activities based on a common preschool learning theme. This week we are sharing ideas focused around the Fall season.
Check out the other Fall ideas from the other Creative Preschool Bloggers:
Turkey Feather Counting and Sorting Game | A Little Pinch of Perfect
Homemade Puffy Paint Leaves | Pink Stripey Socks
Thankful Turkey Corkboard | Handmade Kids Art
Turkey Crafts for Preschoolers | Artsy Momma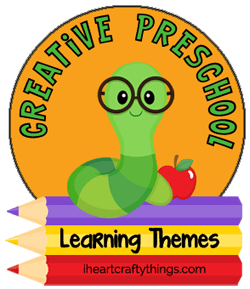 Stop by Friday, November 21, 2014 for Food Posts.
You might also enjoy our Turkey Color Matching Activity!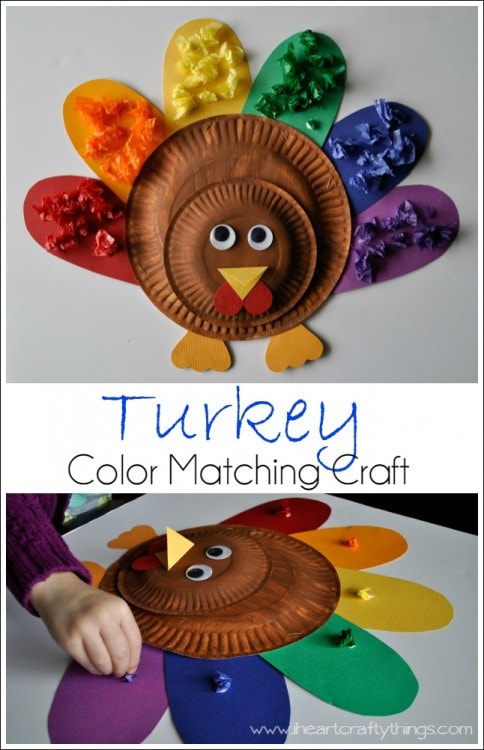 Follow I Heart Crafty Things on Facebook, 
Pinterest, Google+, Twitter, and Instagram!