Cars have always been one of the most popular toys among children. Although they are mostly associated with boys, many girls enjoy playing with cars just as much.
They're fun, engaging and provide endless play possibilities for kids of all ages.
If your kid loves playing with cars, he'll surely feel excited about coloring our amazing collection of super cars printables.
These super cars coloring sheets can serve as a fun educational tool, helping kids develop their creativity and expand their horizons.
Download and print these awesome coloring sheets and let your kid get in the driver's seat.
10 Brand New Super Cars Coloring Pages – Free to Print and Color
Car racing is an exciting sport with a long and interesting history. Did you know that race cars have been around since the 1880s?
Of course, a lot of things have changed since then, as race cars have evolved a lot over the years.
This coloring sheet shows a newer sports car model that is ready to hit the race track. With its sleek lines and powerful engine, it has all the chances to win the competition.
Just by looking at it, you can tell it's pretty fast. Are you ready to have some fun and bring it to life using your colored pencils?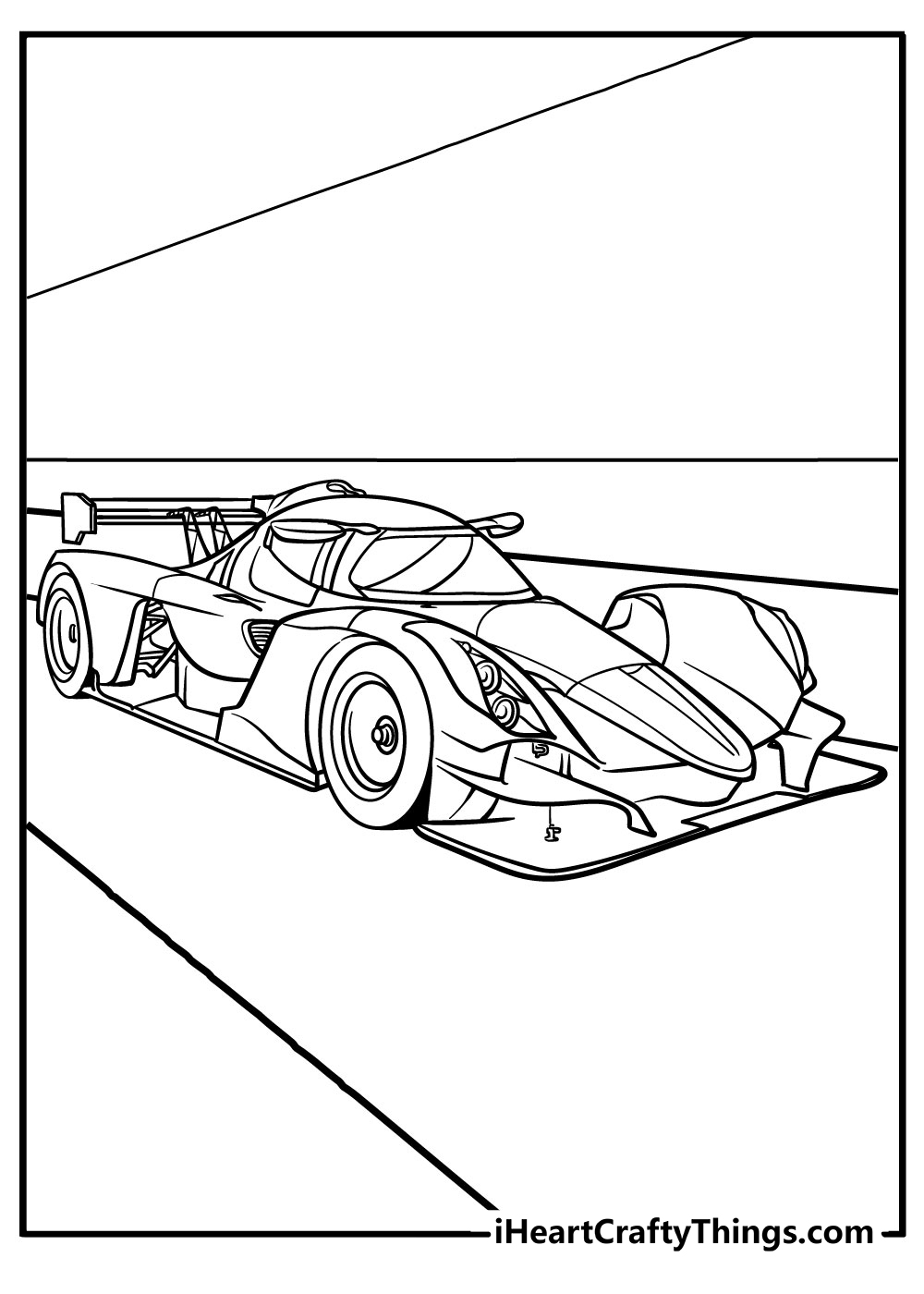 Here's another super car that seems to rush towards the finish line at full speed. The model depicted in this coloring sheet is quite different from the first one.
The car has a heavier body and larger tires, perfect for competing in the NASCAR series.
What colors would you like to use to make this super car stand out from the crowd?
Unlike race car drivers who have to be as fast as possible to win the race, you can take all the time you want to finish coloring it.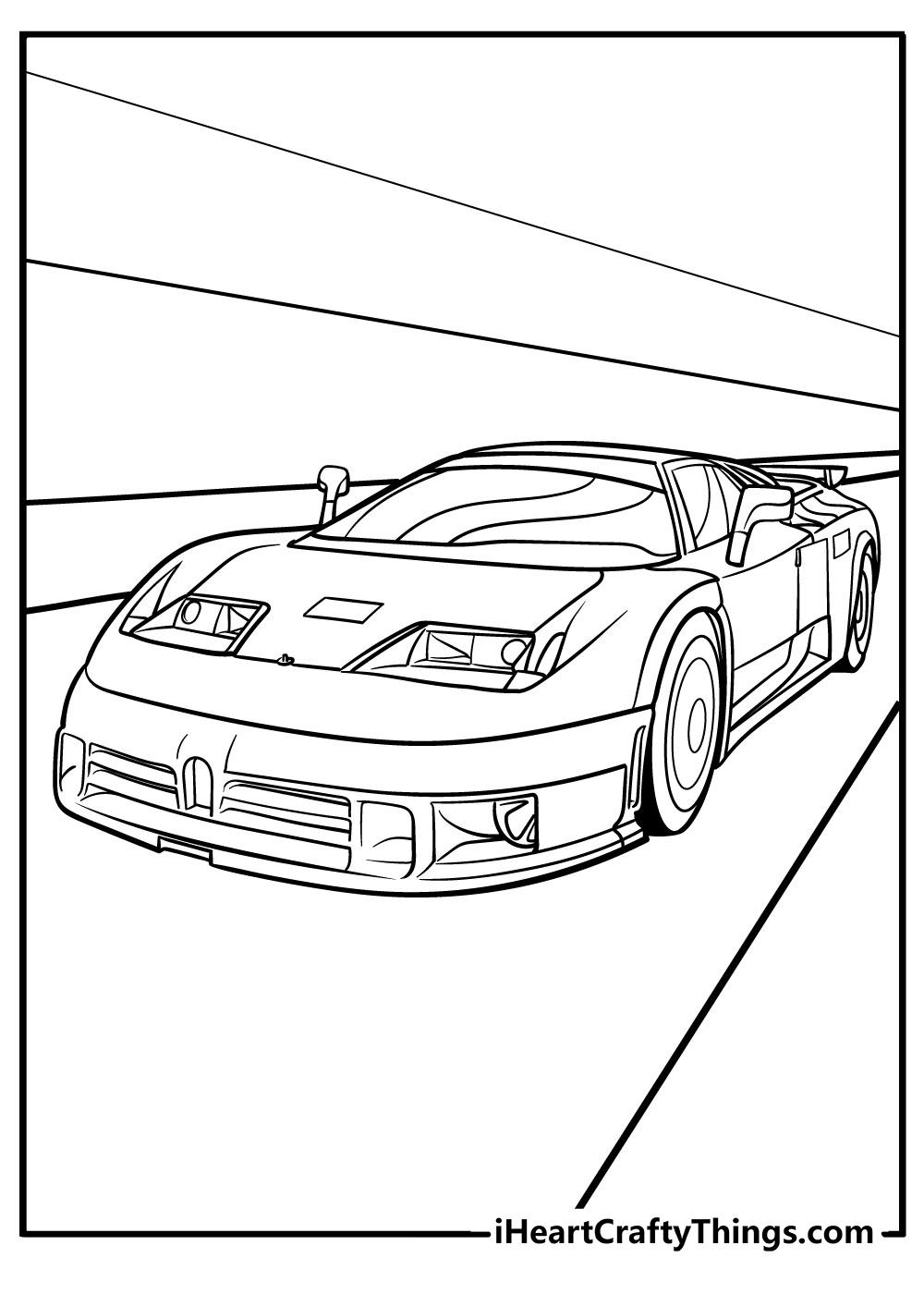 Our next hot rod has quite an interesting shape. With a slightly curved hood and a narrower frame, it's been specially modified for more speed and acceleration.
We can already imagine it speeding on the race track, overtaking one competitor after another.
You can also get in the race and make this car run even faster by coloring it with the coolest colors in your collection.
We recommend using bold colors for this model and maybe adding some shades here and there to give it a fiercer look.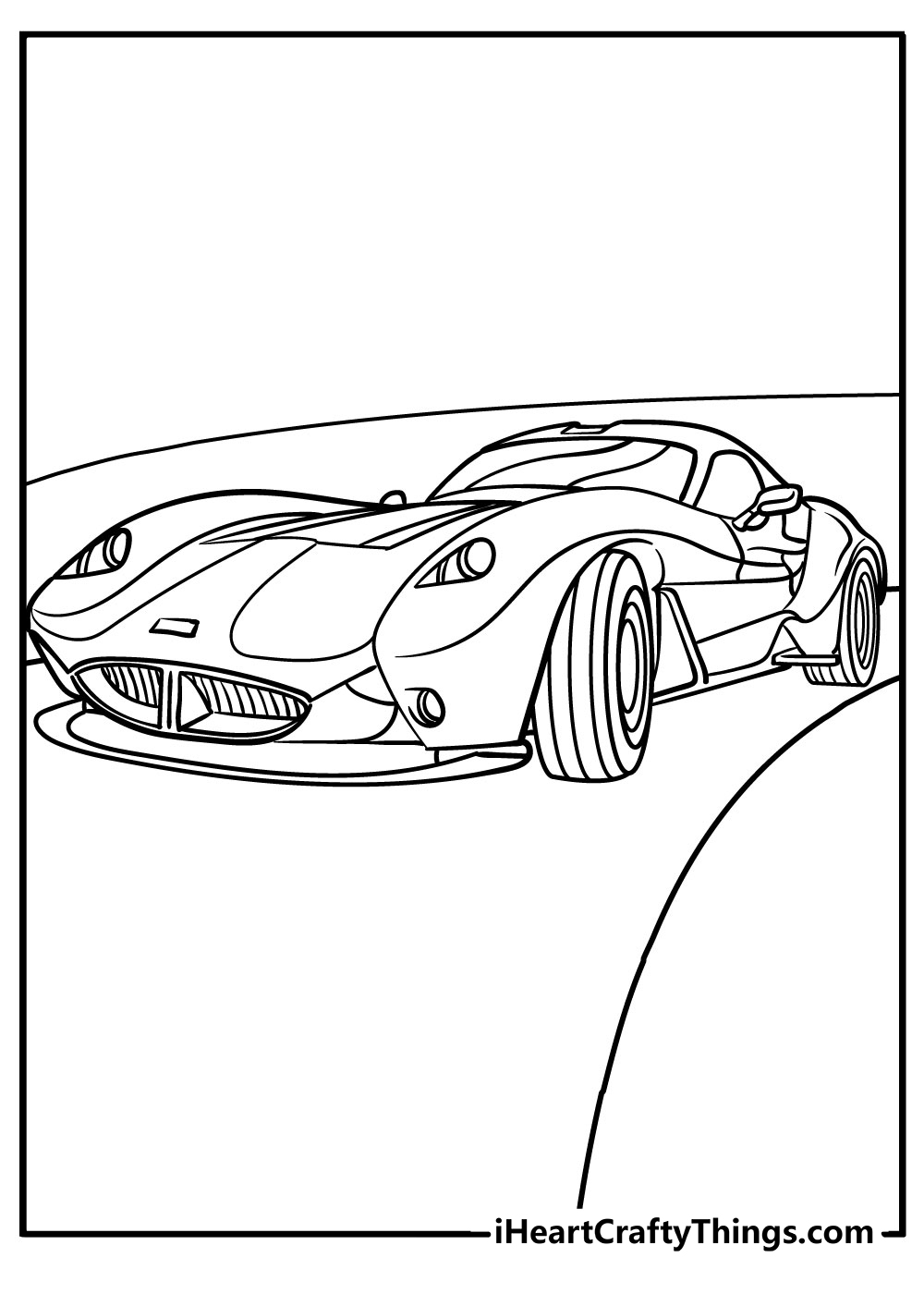 While some cars are modified to compete on the race track, others are built specifically for this purpose, like this fabulous car here.
You won't get to see a car like this outside a racing circuit. Luckily, our special collection of super car coloring pages can bring the race track to you.
You can color this amazing race car in so many interesting ways that it's probably going to be difficult to decide which colors to use.
But since this is such a modern-looking car, it might be a nice idea to try out some cooler colors, like blue or grey.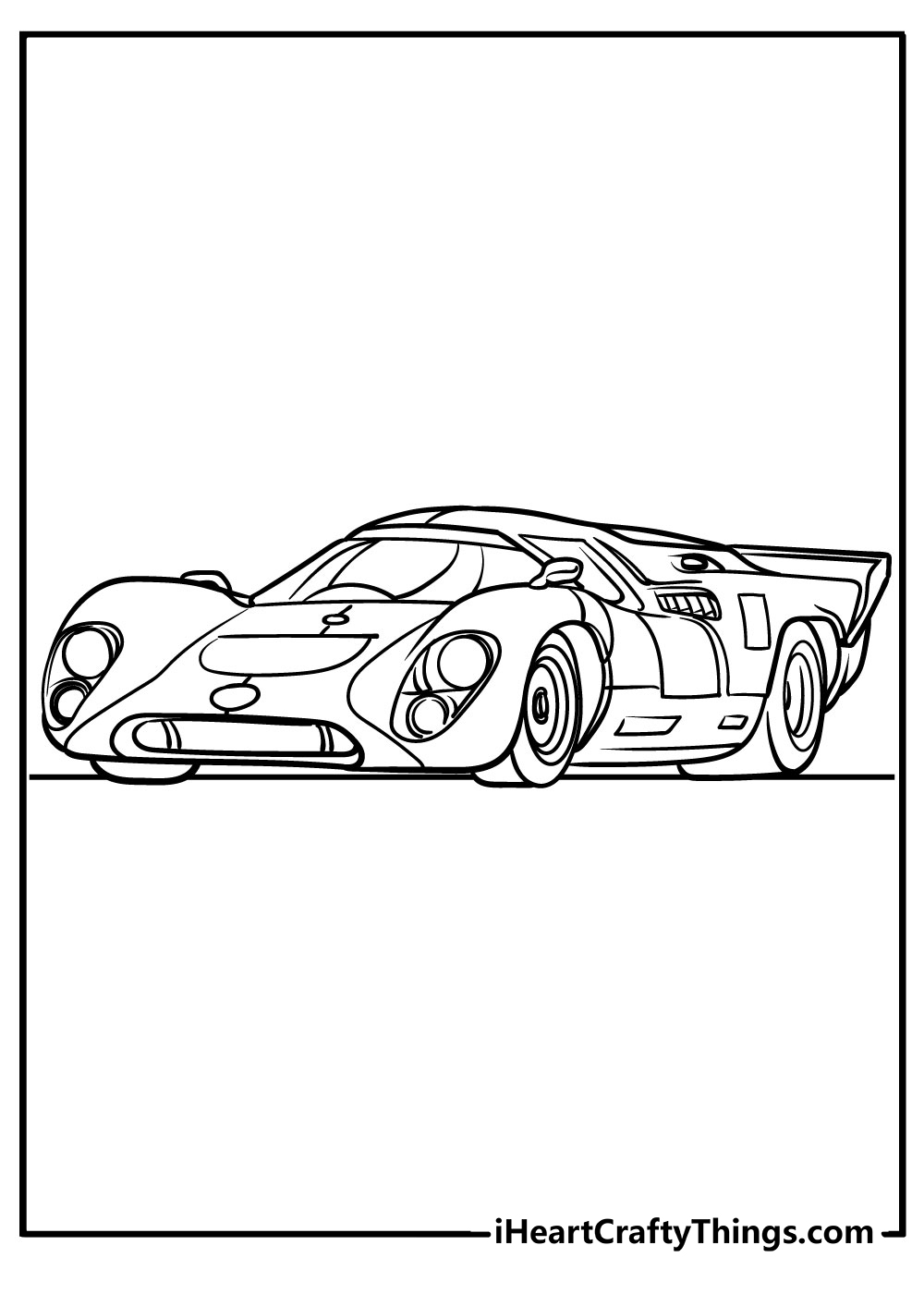 For our next coloring sheet, we've got a car that looks like it came straight out of a sci-fi movie. The doors and the grill are some of the features that make this car so interesting and unique.
But there's another element that differentiates this coloring printable from the previous ones: the background.
While the other cars were shown on a clear canvas or on the racing track, this time we've got a bit of greenery as a backdrop, so you can also color the setting.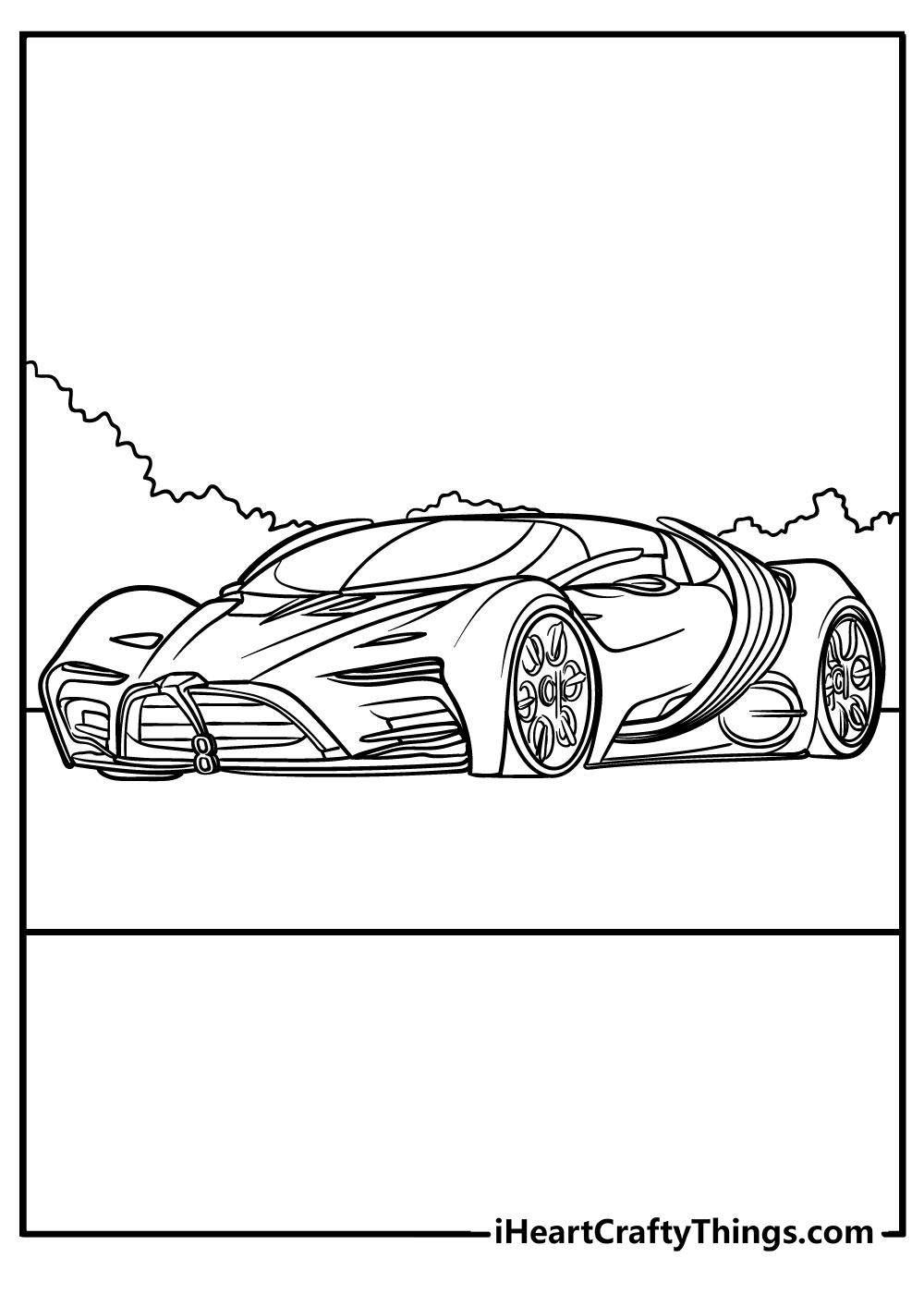 Did someone say fast? Because this is the first thing that comes to mind when looking at this awesome coloring sheet.
The vehicle featured on this page has a very robust build and tough look, so it's probably able to reach amazing speeds in just a few seconds.
For a car like this, you need to find some colors that can complement its strength and agility. How about red and yellow, the colors of fire?
We think this might be an interesting choice, but you can use other color combinations as well.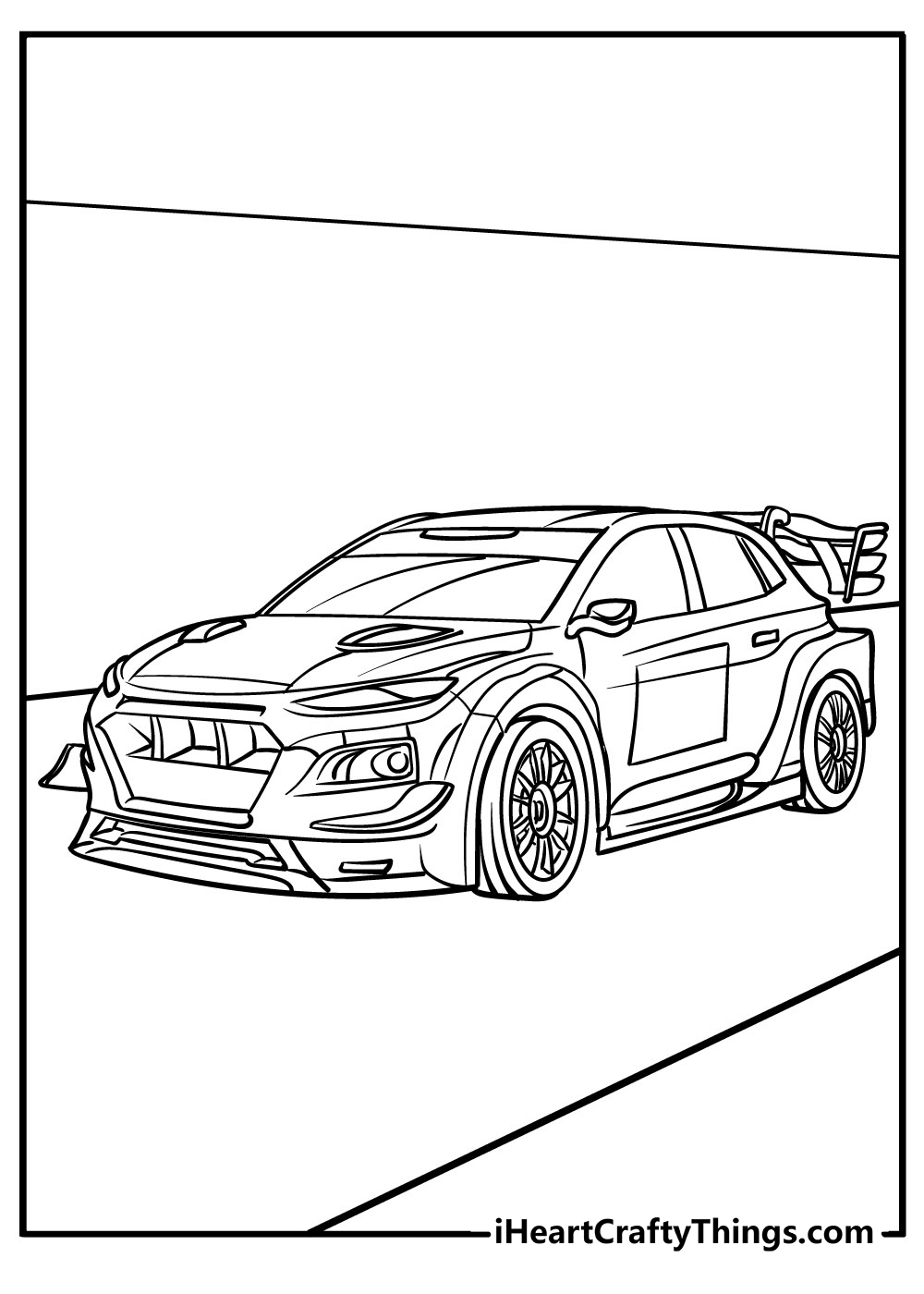 Imagine yourself driving the fastest car on the race track. How do you think that car would look? We bet it's similar to the vehicle depicted in this brand-new coloring page here.
With its clean lines, shiny hood, and cool headlights, this car sure makes an impression.
How about using bright colors and maybe adding some metallic hues to bring it to life?
We think you're going to have a lot of fun coloring it, and it's going to look amazing no matter what colors you choose.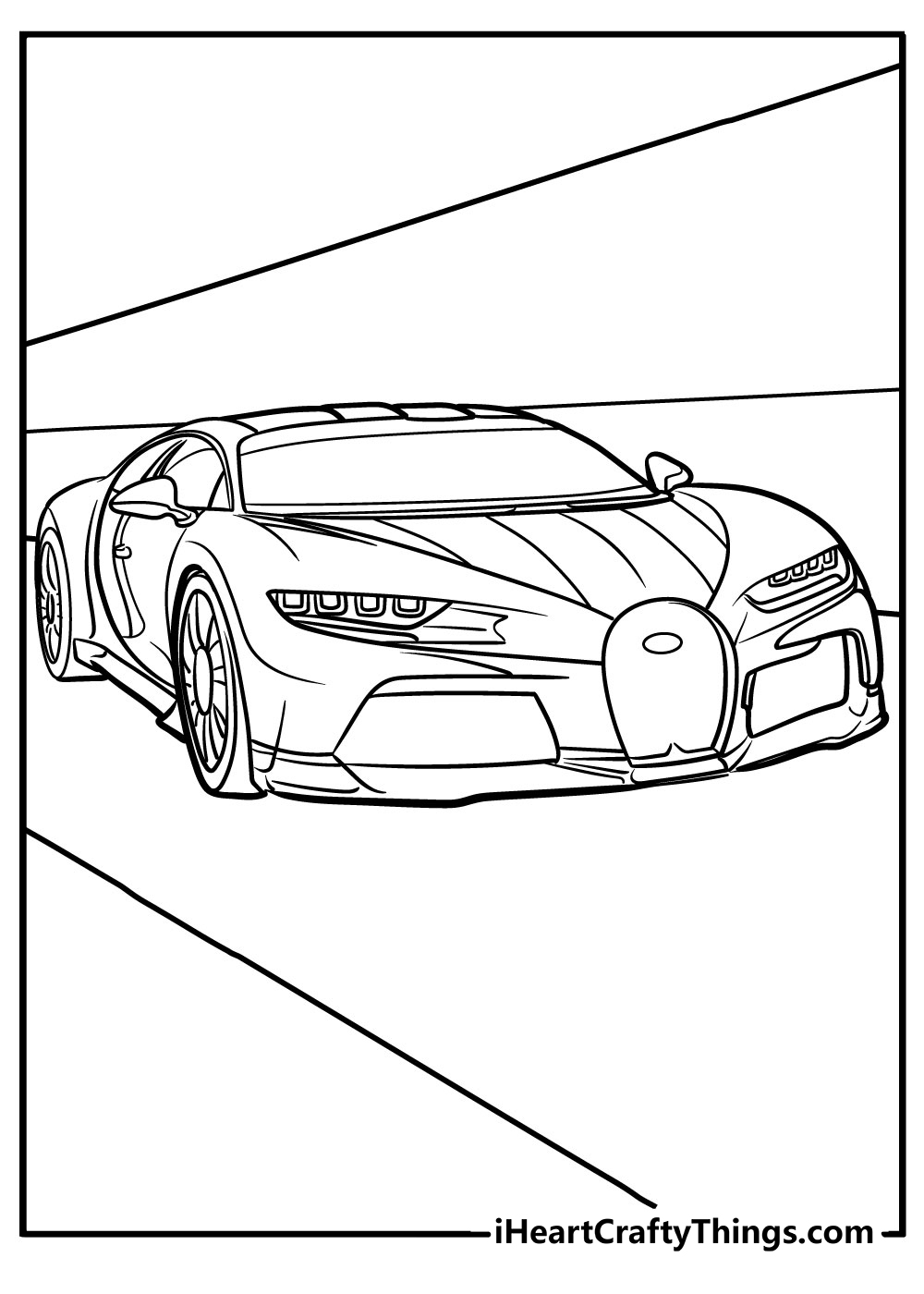 Here's another gorgeous race car that can make heads turn, not only because of its speed but also because of its amazing appearance.
The two parallel stripes running from front to rear are a well-known design for race cars, giving it an unmistakable classic look.
We know it's hard to choose a favorite race car from our awesome coloring printable collection, but this one is surely one of our top picks. Put your mark on it by using the colors you love the most.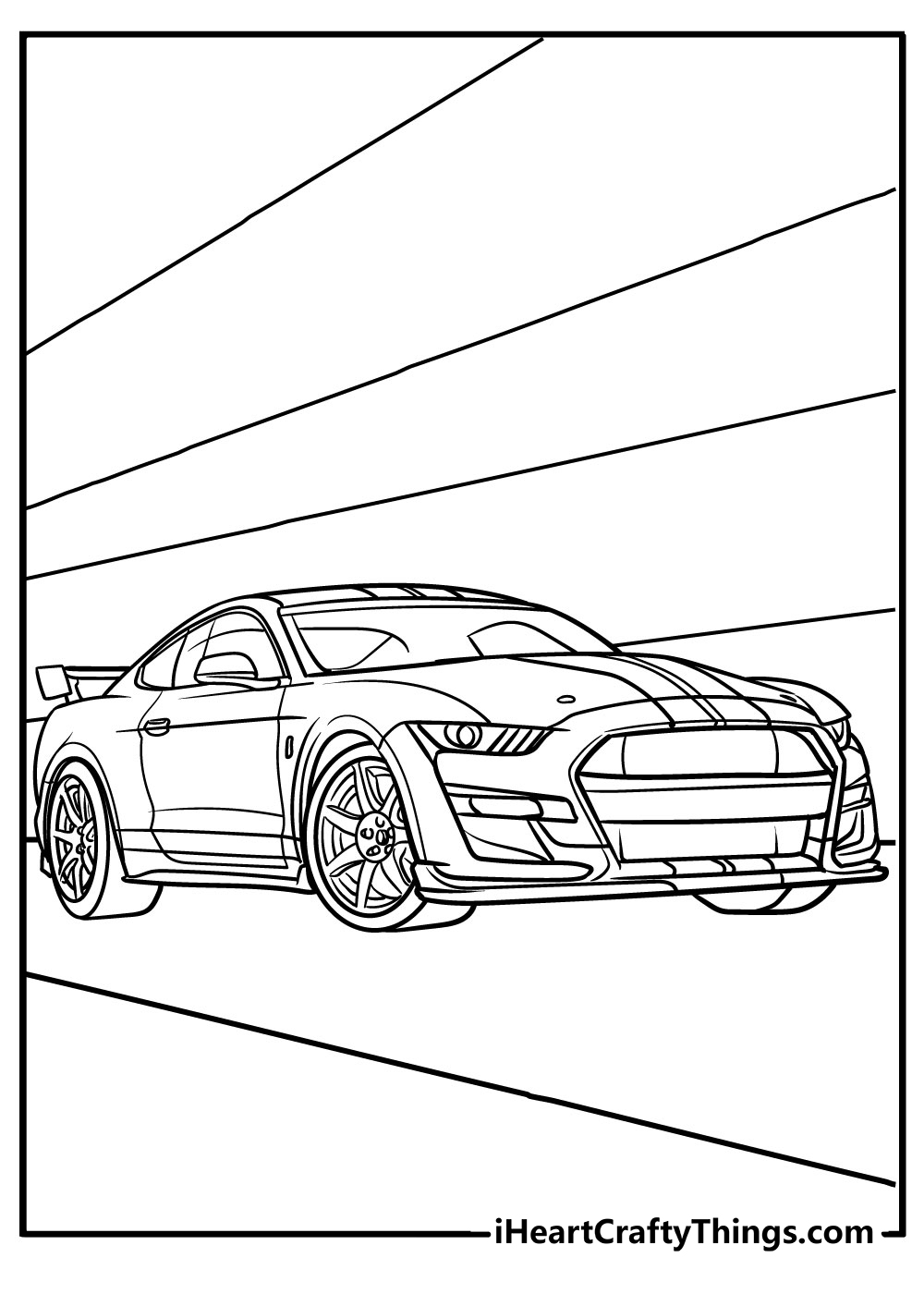 Is it a car or is it a spaceship?
We know it's hard to tell the difference when looking at this coloring page, but we can assure you it's a racing car indeed – one that stands out from all the rest thanks to its unique design.
What colors would you use for it? Maybe a solid blue would work for it, to enhance that spaceship look, with a dark background to make it pop out even more.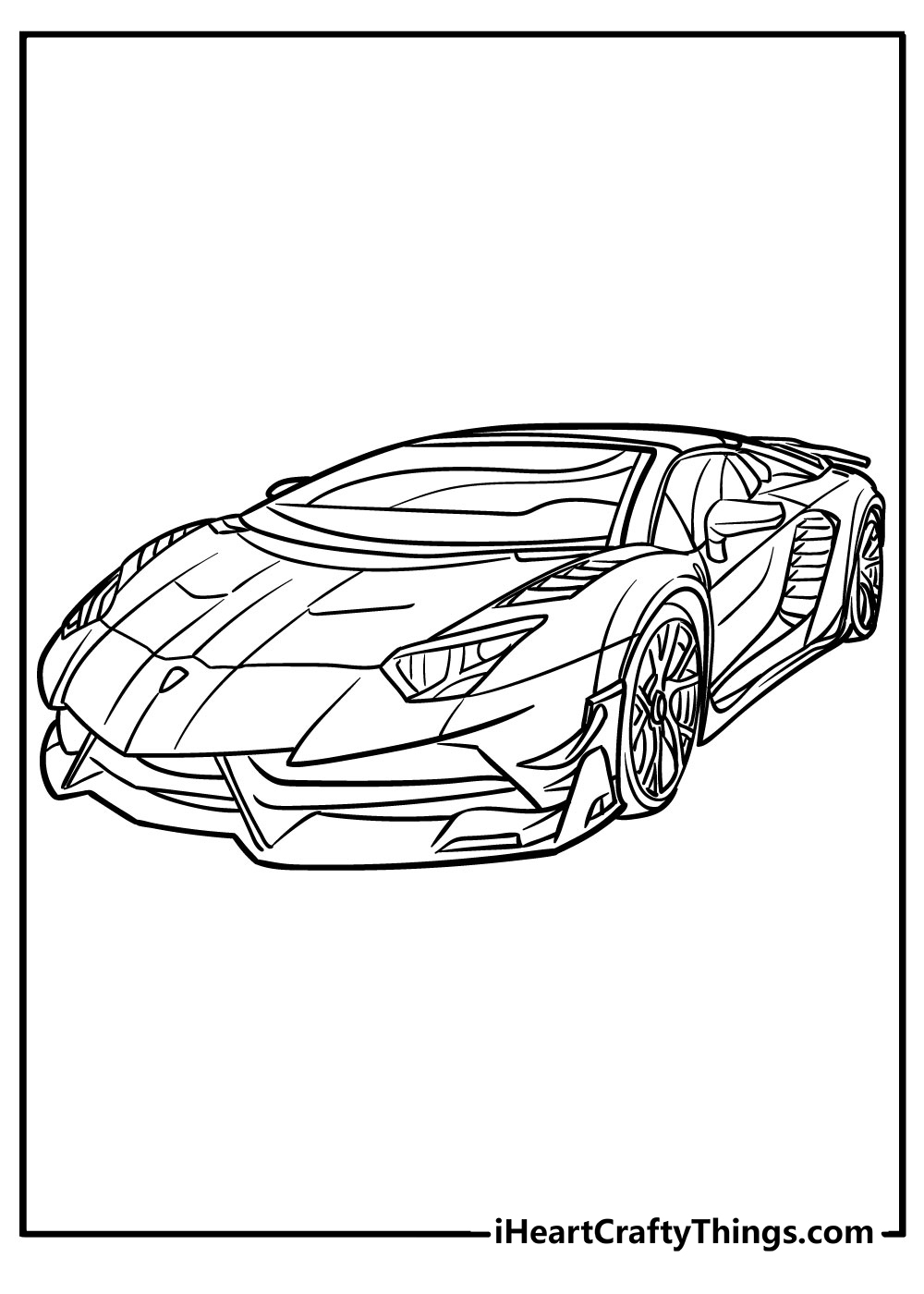 The final sheet from our super cars printables collection features one of the most beloved race car models to ever grace the tracks.
This awesome vehicle has a bold look and an aerodynamic design to ensure great speed and amazing power.
Any color would look great on it, but if you can't make up your mind, here's our suggestion: use intense colors, such as bright reds or oranges. You'll definitely get a fantastic result.