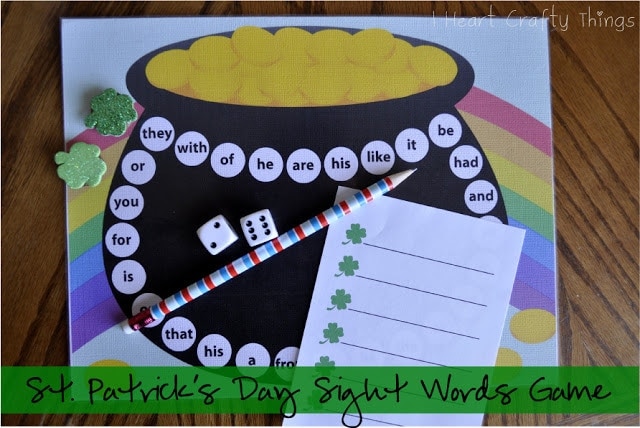 I spent some time this last weekend making a Sight Word Game for my Kindergartner and I've been so excited to share it with you.
Below you will find the printables I made for the game. Just click on the images to be directed to the download page. I printed my Game Board on heavy cardstock and laminated it with clear contact paper. The Shamrock Notepad Card Page can be cut into fourths to make four cards. (**FYI: The Game Board Printable appears to have white lines in it when you open the document, but when you print it they aren't there.)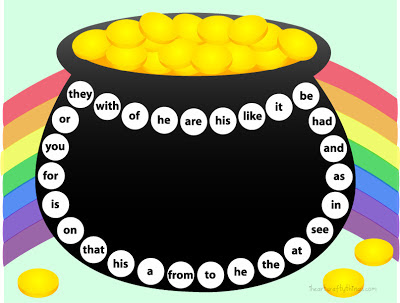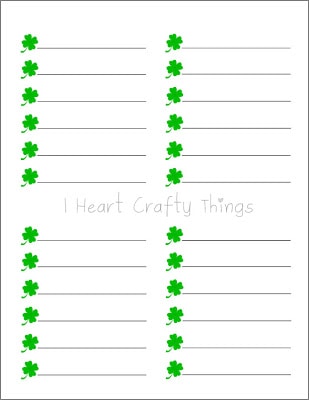 To play the game you will also need 1 or 2 dice, a game piece to move around the board, and a pencil. For our game pieces, I cut a small circle out of cardboard and put a glitter shamrock sticker on top. It worked out perfectly!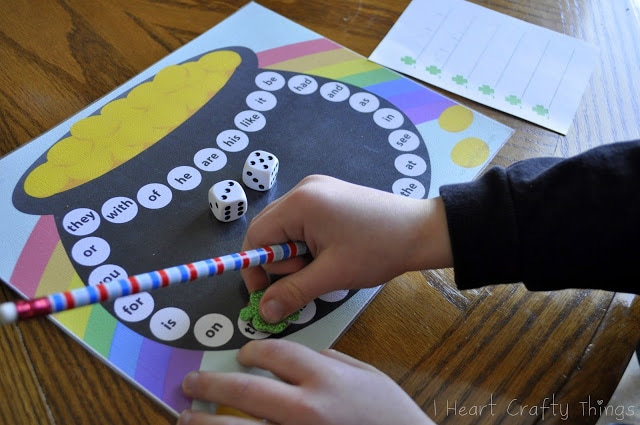 How to Play: Start the game with your shamrock game piece outside the pot on the left side of "they". Roll the dice and move that many spaces on the board, landing on a sight word. I had my son use 2 dice because I wanted him to get some adding practice in too. Now read the sight word, then write it on your Shamrock Notepad Card. Continue playing until your Notepad Card is full. You could easily do at least 2 Notepad Cards each game if you have the time.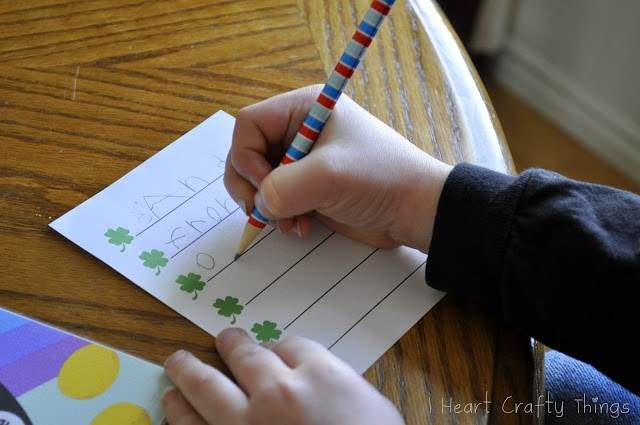 Reviewing sight words with flashcards gets so drab around our house, so I like coming up with ways to make it more fun. My Kindergartner gave me the thumbs up with this activity!