This shop has been compensated by Collective Bias, Inc. and its advertiser. All opinions are mine alone. #CerealAnytime #CollectiveBias We sure hope you enjoy making this Kung Fu Panda Craft together as a family.
Sometimes inspiration for a kid craft comes at the most unexpected times…like when I'm walking down the cereal aisle at my local Walmart and see the new Kung Fu Panda Po Power Crunch.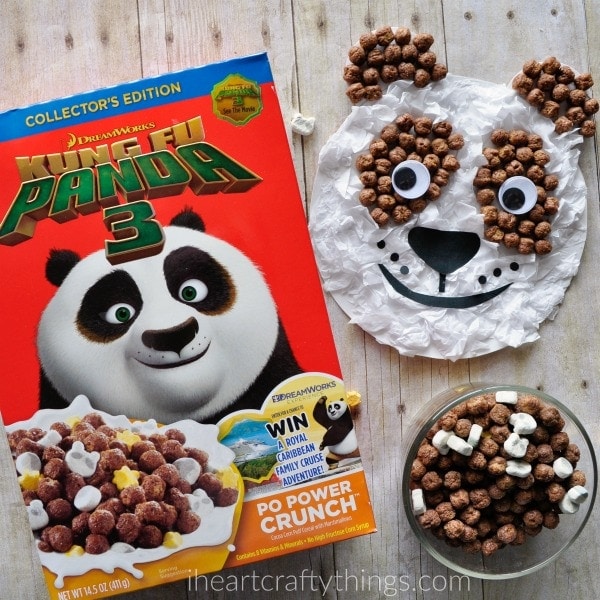 The truth is, some people look at a box of cereal as a simple breakfast food or afternoon snack, but at my house a box of cereal is often an invitation for an afternoon full of fun.
Whether we use the actual cereal for crafting or re-purpose the box into something creative and fun, a box of cereal has endless amounts of opportunity.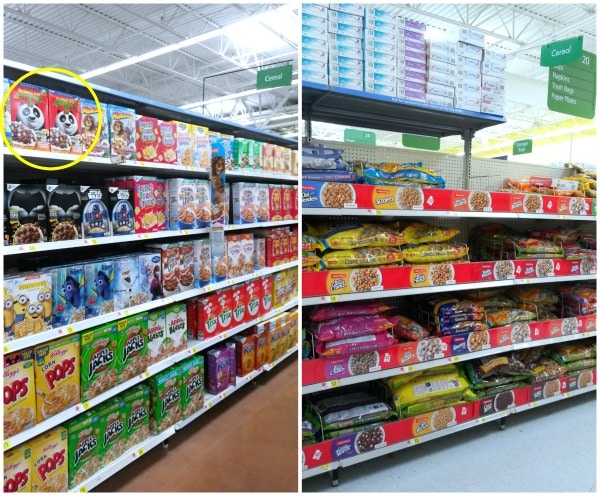 Some of my favorite afternoons spent with my kids are when we combine snack time with craft time. It's a great opportunity to bring the family all together for laughs and giggles and to create precious memories.
We love getting inventive and coming up with unique ways to combine cereal into craft time.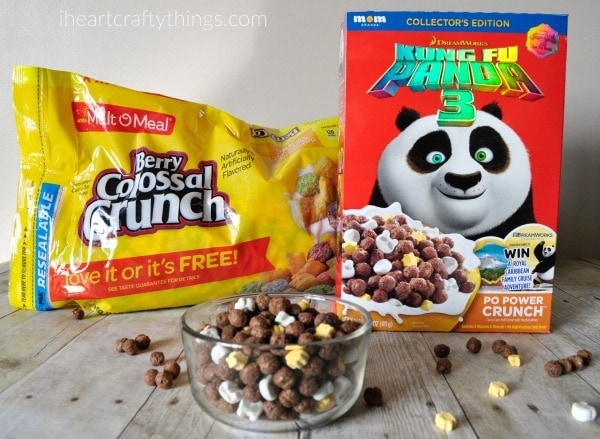 HOW TO MAKE A KUNG FU PANDA CRAFT
Since Post has a variety of different cereal flavors for everyone in the family to enjoy, they are a favorite at my house.
This week while my kids snacked on Kung Fu Panda cereal and told me all about their awesome Kung Fu moves, we made an adorable Panda craft with our box and cereal. It's a simple and fun craft that kids of all ages can enjoy.
Supplies needed to make a Kung Fu Panda Cereal Craft:
Kung Fu Panda Po Power Crunch cereal
2 1/2-inch circle hole punch (optional)
white tissue paper
black cardstock paper
googly eyes
pencil
scissors
school glue
2 small bowls
Instructions for making this Panda Craft:
1. Start by pouring some Kung Fu Panda Po Power Crunch into a small bowl to enjoy as a snack while you craft.
2. Disassemble the Kung Fu Panda cereal box so it lays flat. You can make two panda crafts with each box. Use your pencil to draw a circle on the inside of the box for the panda face and cut it out. We found it easiest to use a bowl to trace a circle. You will also need to cut out two 2 1/2-inch circles for your panda ears.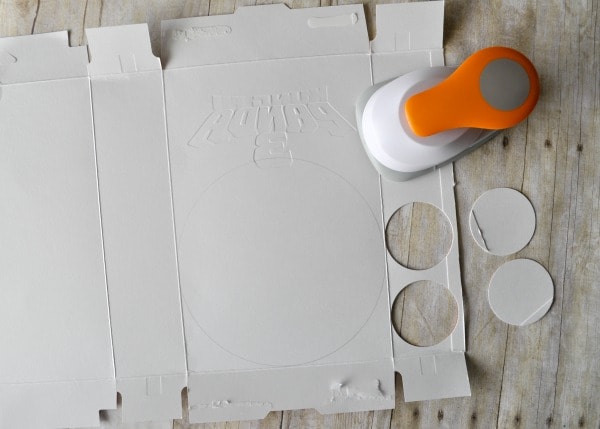 3. Glue your ears onto the back of the face. Use your pencil to draw two ovals on the face for the dark eye patches on the panda.
4. Cut up your white tissue paper into small squares and place them into a small bowl. Also, pour some Kung Fu Panda cereal into a small bowl.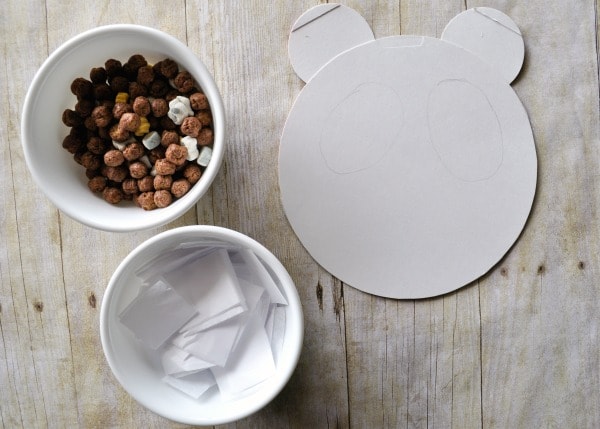 5. Add school glue onto the ovals on the face. Place the cocoa pieces from the Kung Fu Panda cereal onto the school glue. Whenever my daughter reached in the bowl and pulled out a marshmallow piece she simply ate it instead of placing it on the panda. If you prefer, you can sort the cereal beforehand.
6. Add school glue onto the panda ears and then add Kung Fu Panda cereal onto the ears.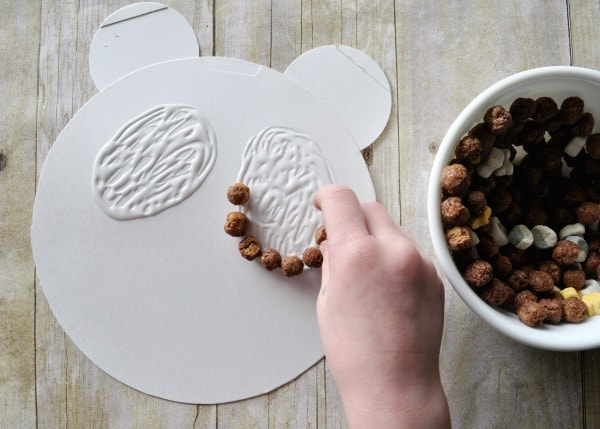 7. Add school glue all over the rest of the panda face. Crinkle your white tissue paper squares and add them all over the panda face, covering it completely.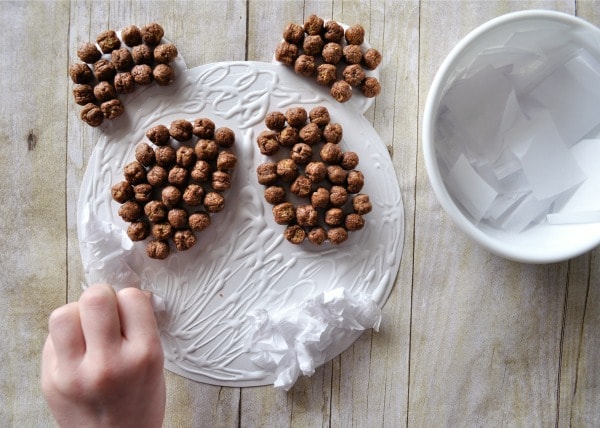 8. Cut a nose, smile and little whiskers dots out of your black cardstock paper and then glue them onto your panda. Finish your panda by gluing on your googly eyes.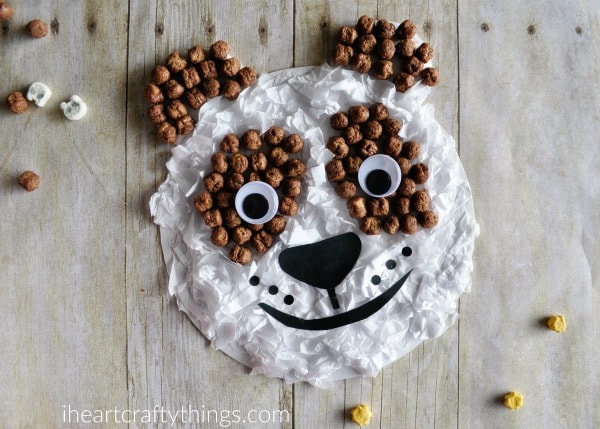 Let the glue dry completely and then you can display your adorable panda craft in your home.
How do you make snack time fun at your house? Learn how to earn $.50 when you buy any Post product at Walmart with Ibotta.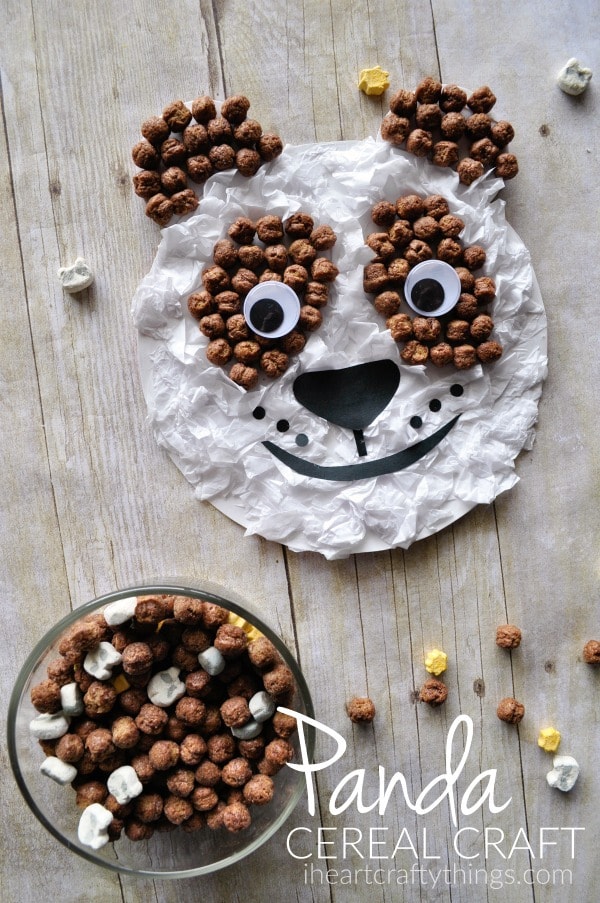 More Animal Crafts your Kids will Love: