The How To Train Your Dragon series has managed to win many fans around the world, as it combines hilarity with serious character moments and grand adventures.
It also introduced the world to many imaginative dragons, and this collection of free How To Train Your Dragon coloring pages for kids is here to celebrate them!
There are some amazing dragons to color along with a few human characters, so you can really have some fun using all of your favorite colors and art mediums.
So let's take a journey to a magical land as we begin the collection!
20 Brand New How To Train Your Dragon Coloring Pages – Free to Print and Color
Toothless the dragon is definitely the most famous dragon from the series, and he is the star of this first How To Train Your Dragon coloring sheet.
This page features a version of Toothless that is looking a bit unsure. In the films, he typically has a dark black color scheme with bright green eyes, so you can use that as inspiration if you want him to look accurate!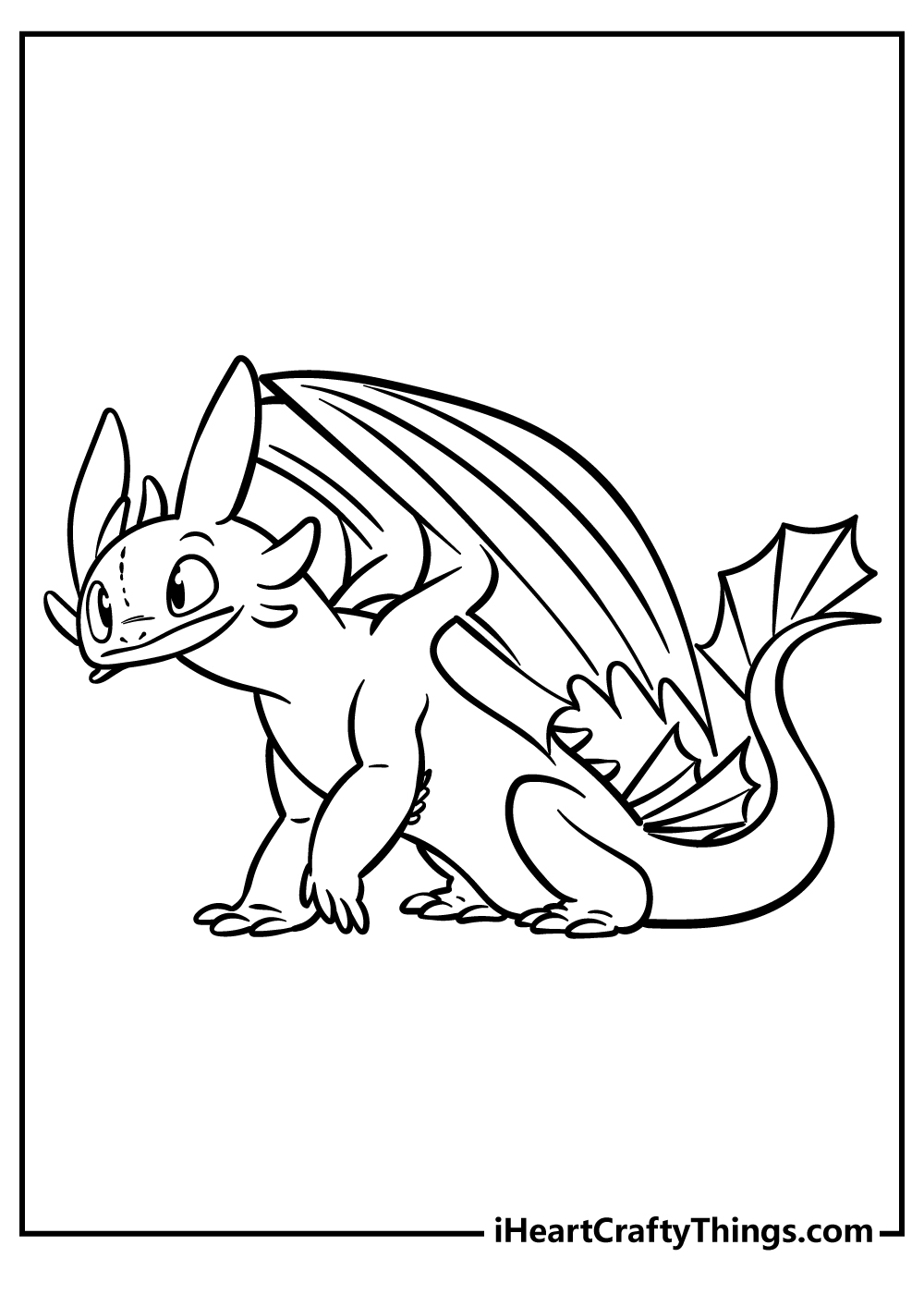 Toothless looks ready to take flight! His wings are spread wide and he has a big smile on his face.
Think about where Toothless might fly off to. Maybe he is getting ready to go on an adventure with Hiccup to discover new lands.
Consider using bright green for his eyes and blacks and grays for his scales. Toothless is known as a Night Fury dragon, which is one of the rarest and most intelligent species in the dragon world.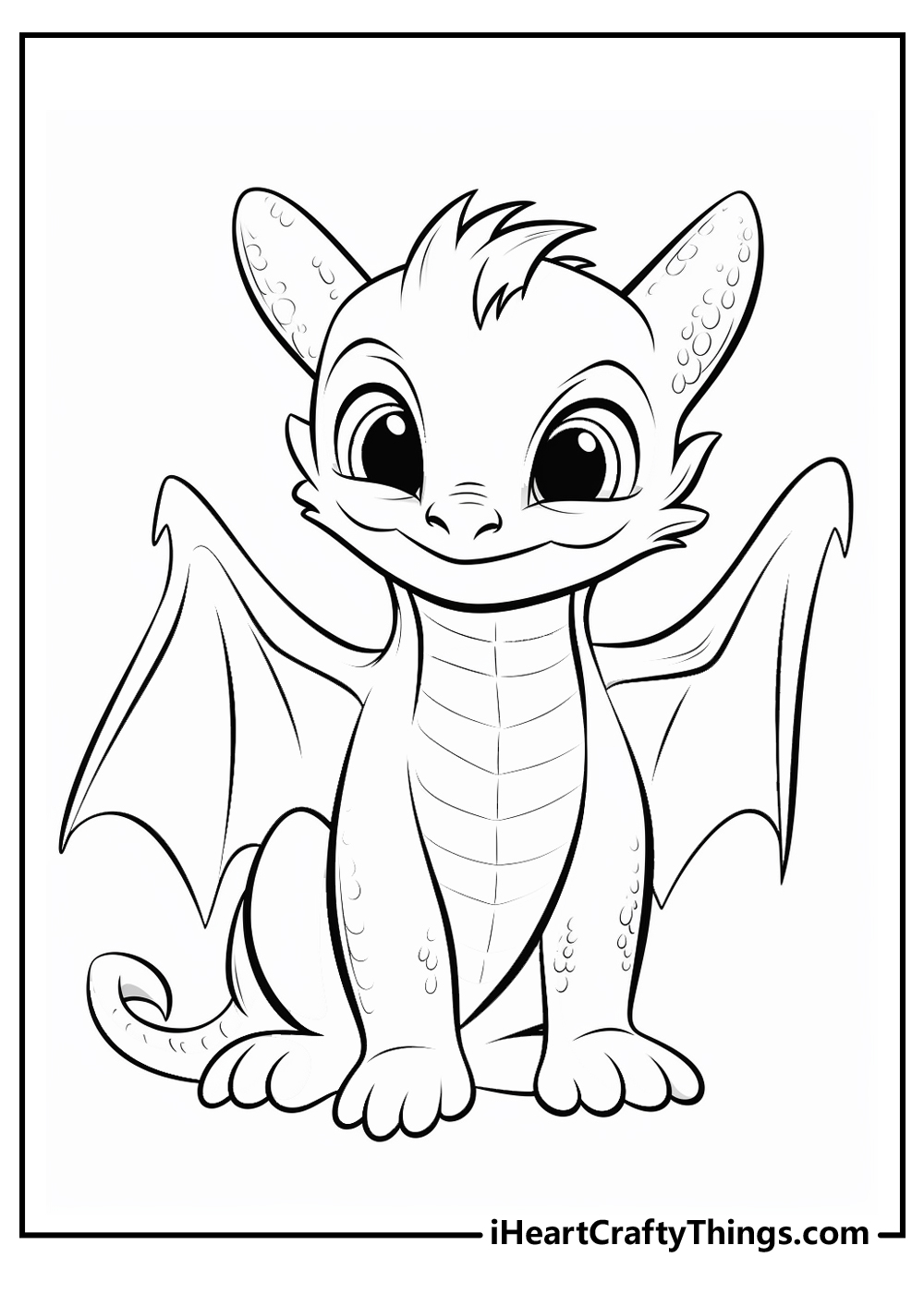 We have another image of Toothless up next for you to color, but this one is done in a much different style.
There is a lot more detail to this one, so you could use more muted colors to make him look a bit more realistic. How will you color this portrayal of Toothless?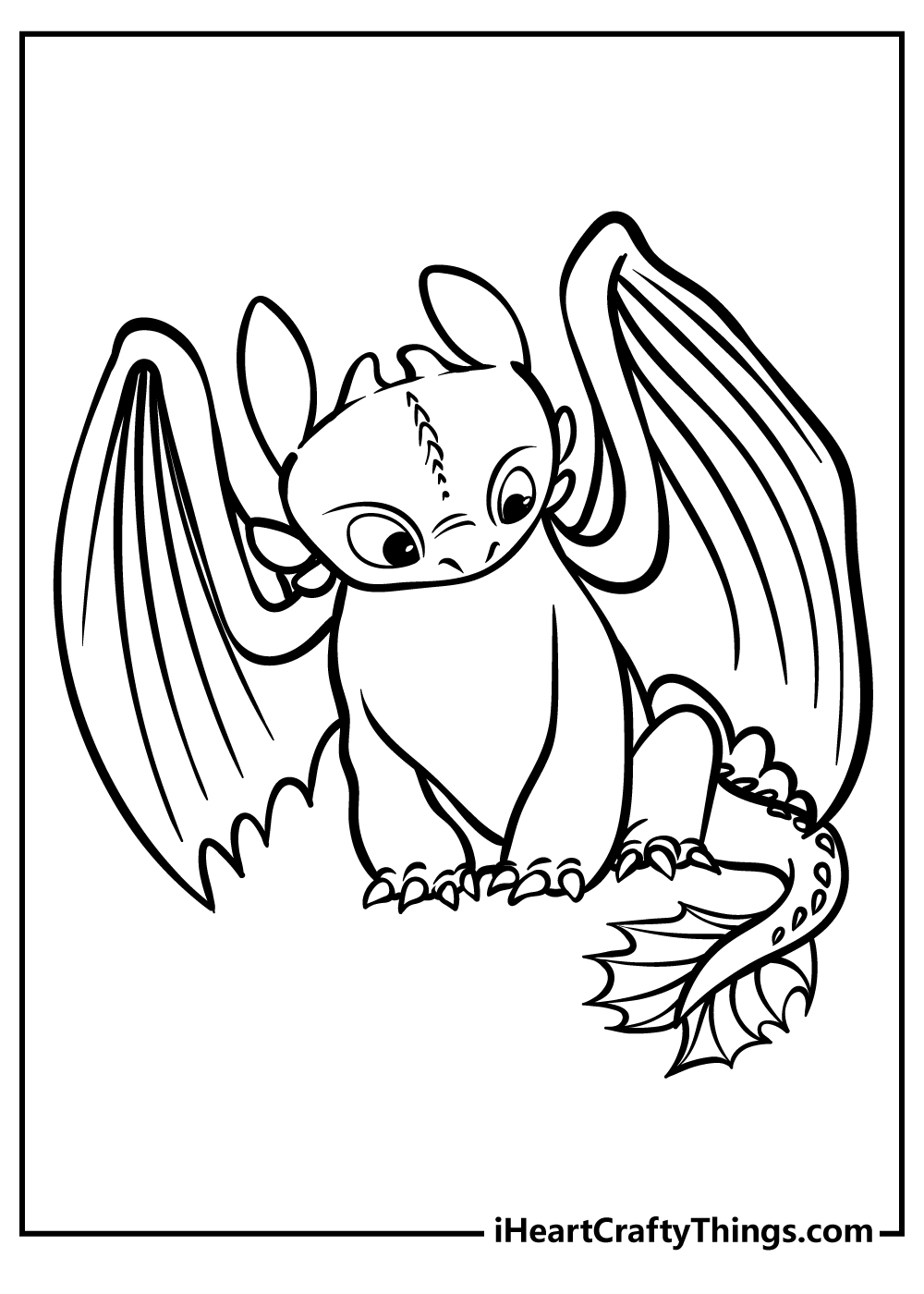 This little guy may be small, but he still manages to look pretty intimidating!
This is mostly due to the spikes on his head and his sharp teeth, and now you get to make him look even cooler with your colors.
If you recognize him from the film, will you go with the colors he appeared with there or give him a new look?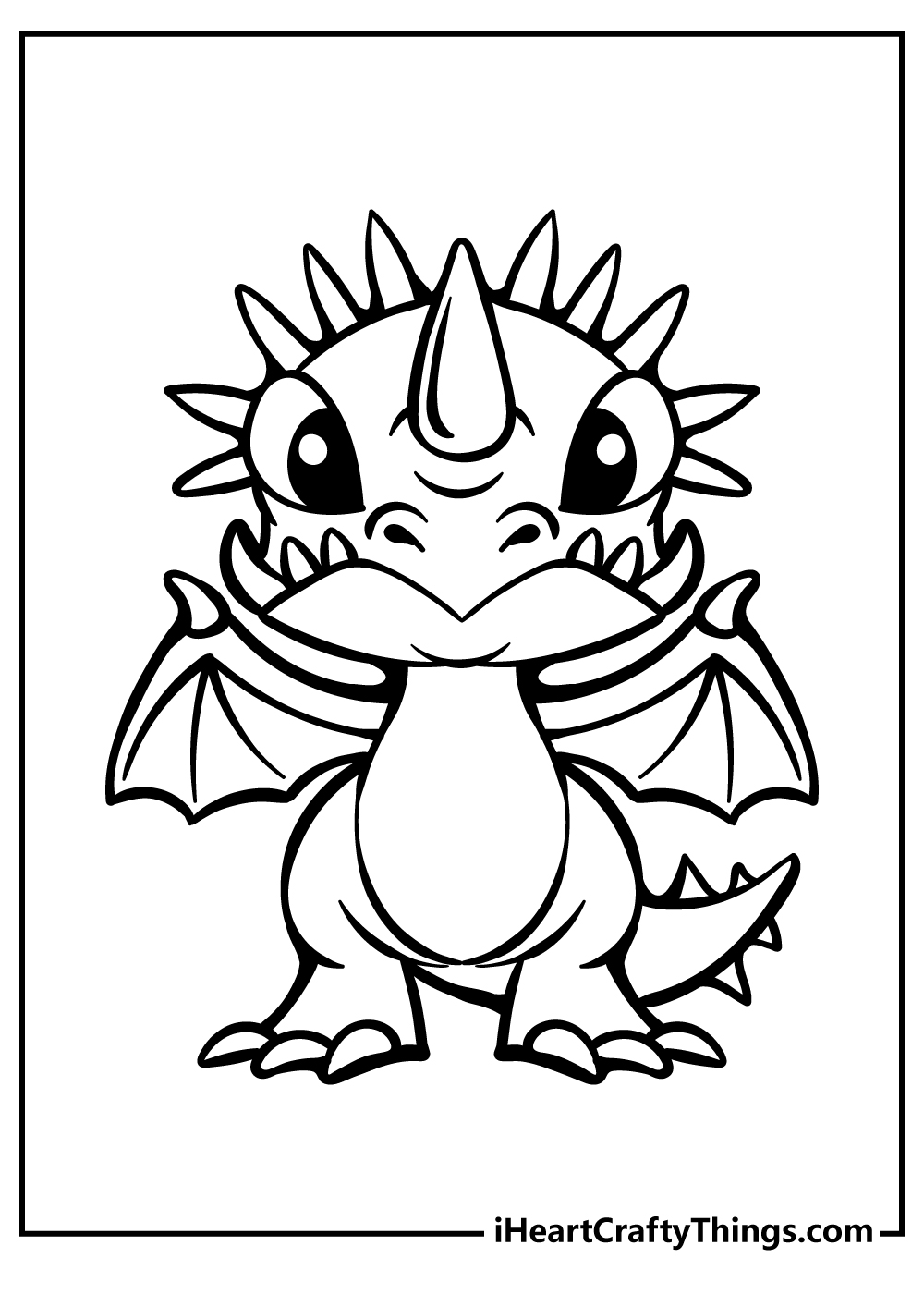 Toothless manages to be an adorable dragon no matter how old he is, but here he shows that he is even cuter as a little baby!
When coloring images of Toothless, you can stick to his regular colors but you should also feel free to give him a new look if you prefer.
How will you color Toothless here?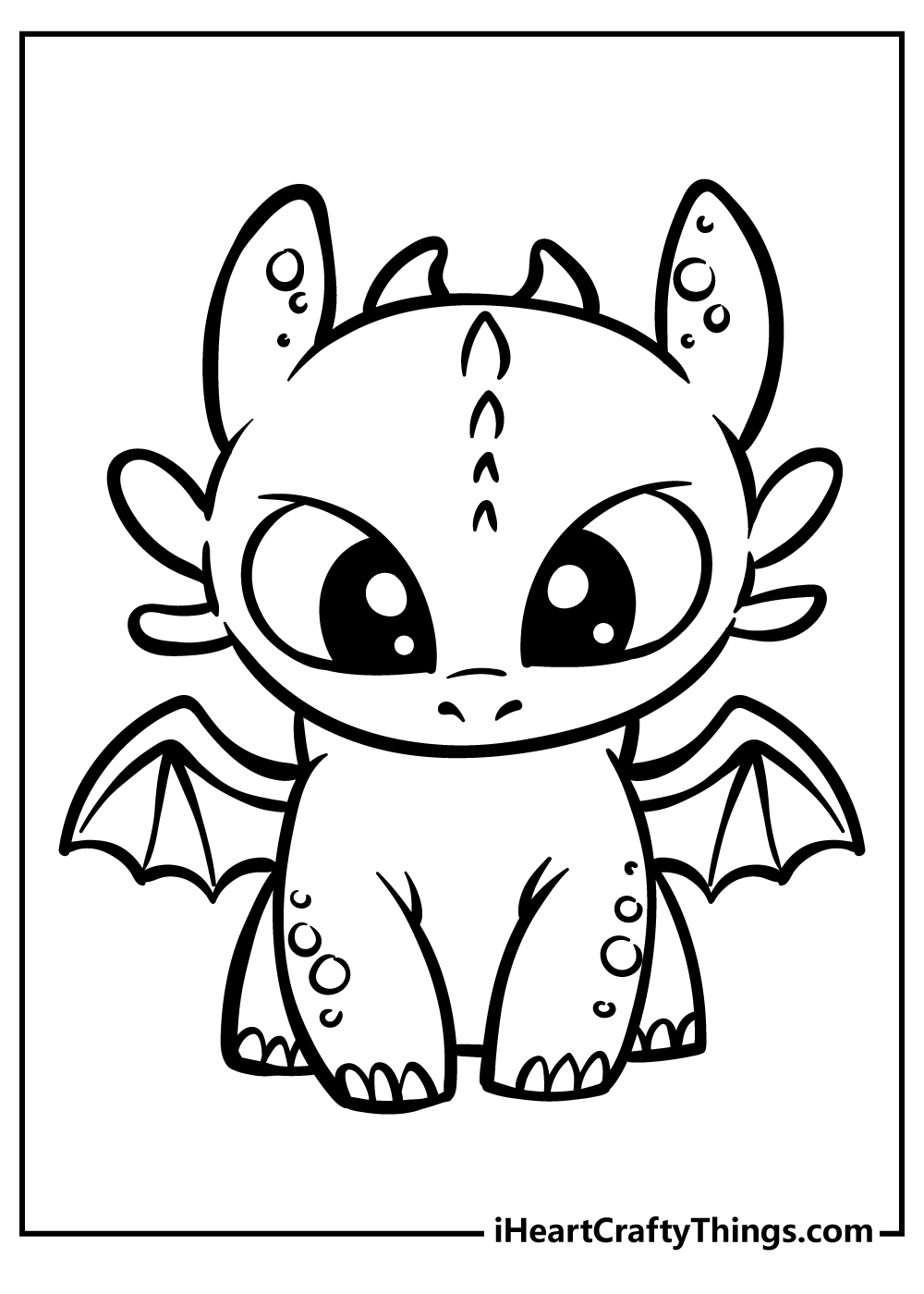 Hiccup and Toothless share a special bond of friendship. Do you still remember how Hiccup and Toothless first met?
Hiccup was able to look past Toothless' frightening exterior and see his gentle nature underneath.
Their unlikely friendship has brought peace between vikings and dragons. For Hiccup's outfit, use earthy tones like browns and greens.
Make Toothless' scales jet black with bright green eyes. Capture the joy these two friends share as you color in this heartwarming scene.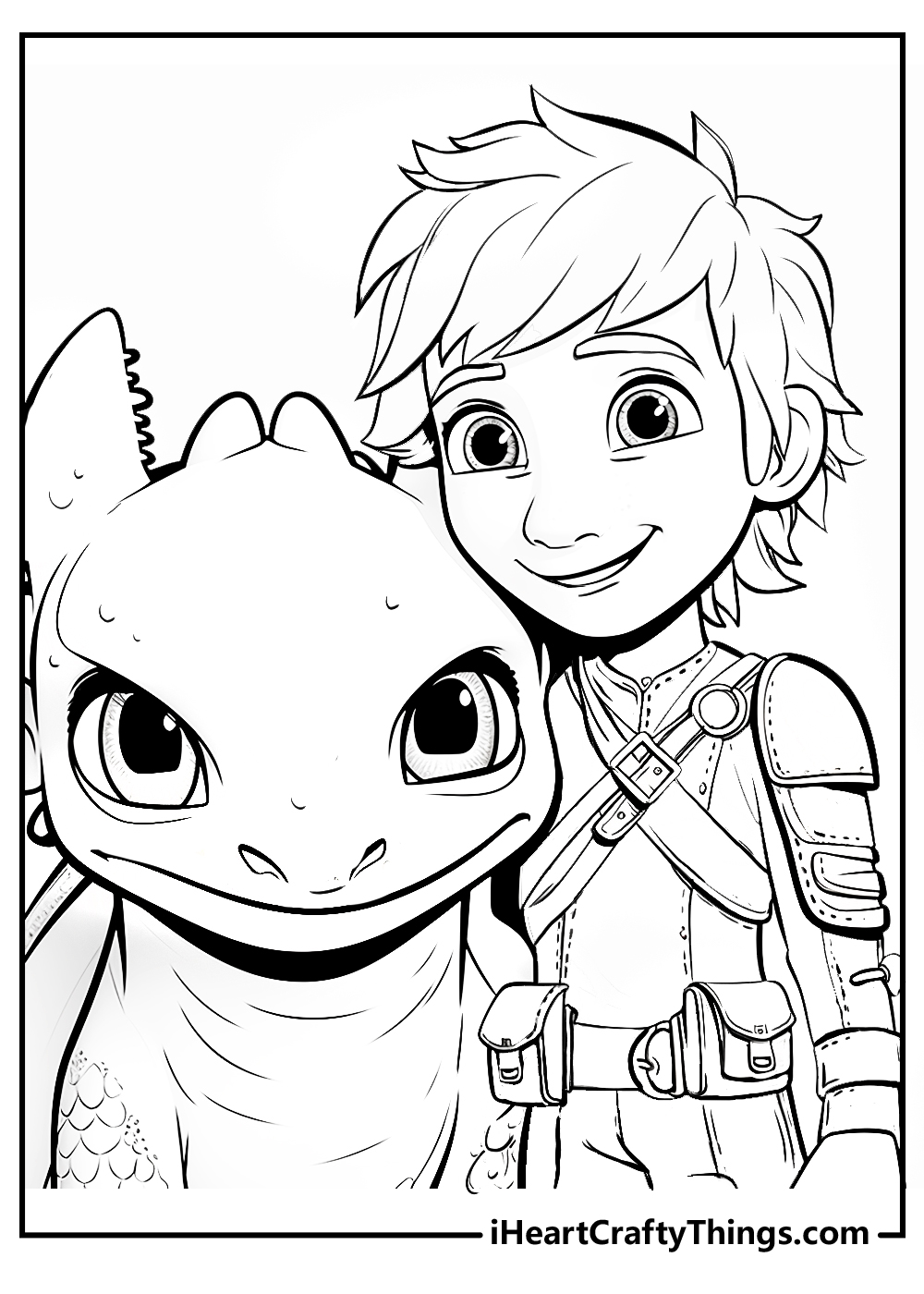 Our fifth page in this collection of free How To Train Your Dragon coloring pages for kids shows a simplified, cartoony version of our friend Toothless.
Because the style is so much simpler, we think it would look good to use some flatter, stronger shades once you have chosen your colors.
Do you think this is the approach you will take?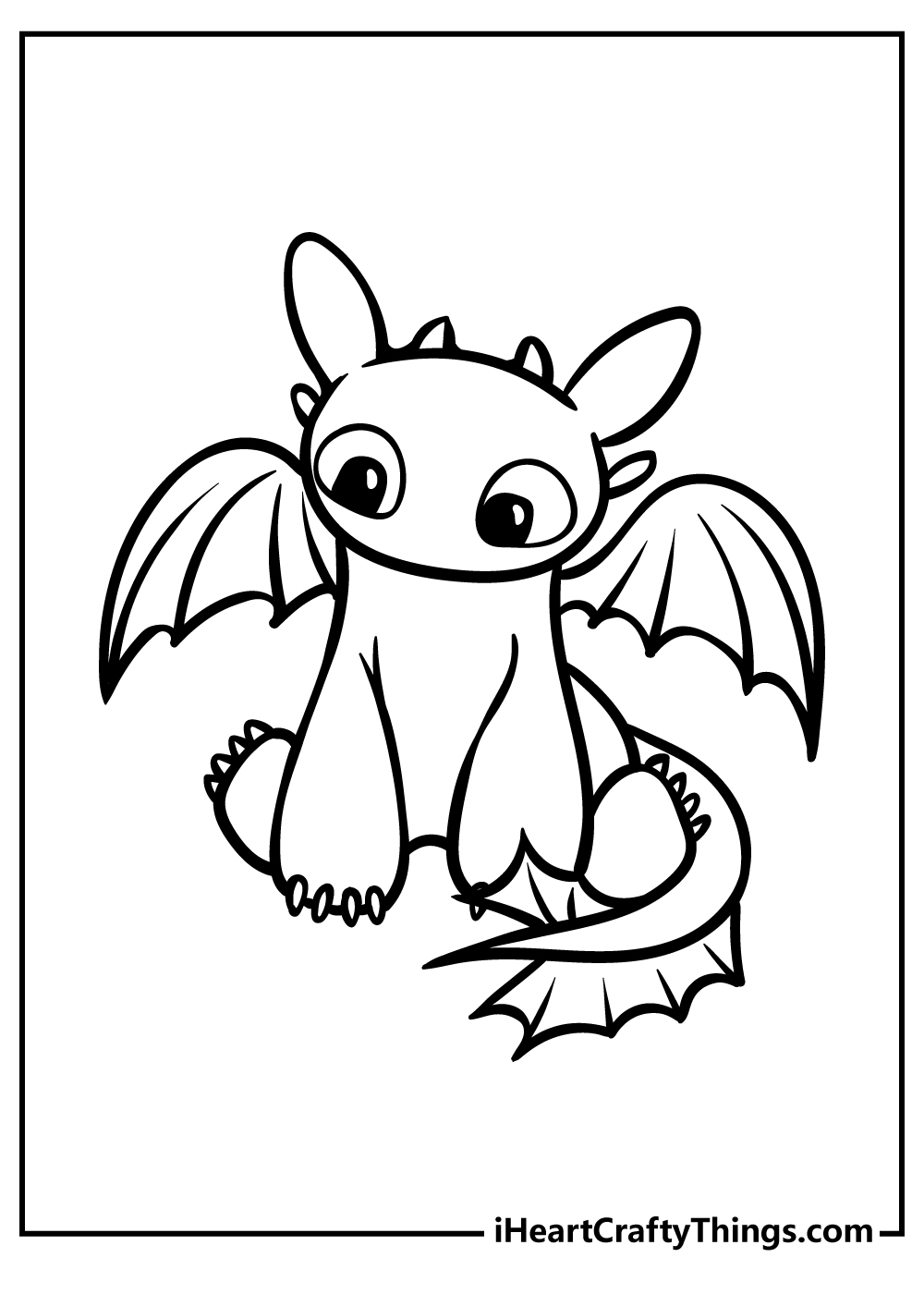 Baby Toothless is back to melt your heart in this next image!
This one is once again drawn in a different style to some of the previous ones, and that once again gives you a good opportunity for you to play around with unique colors and art mediums as well.
Do you have some ideas for this adorable portrayal of Toothless?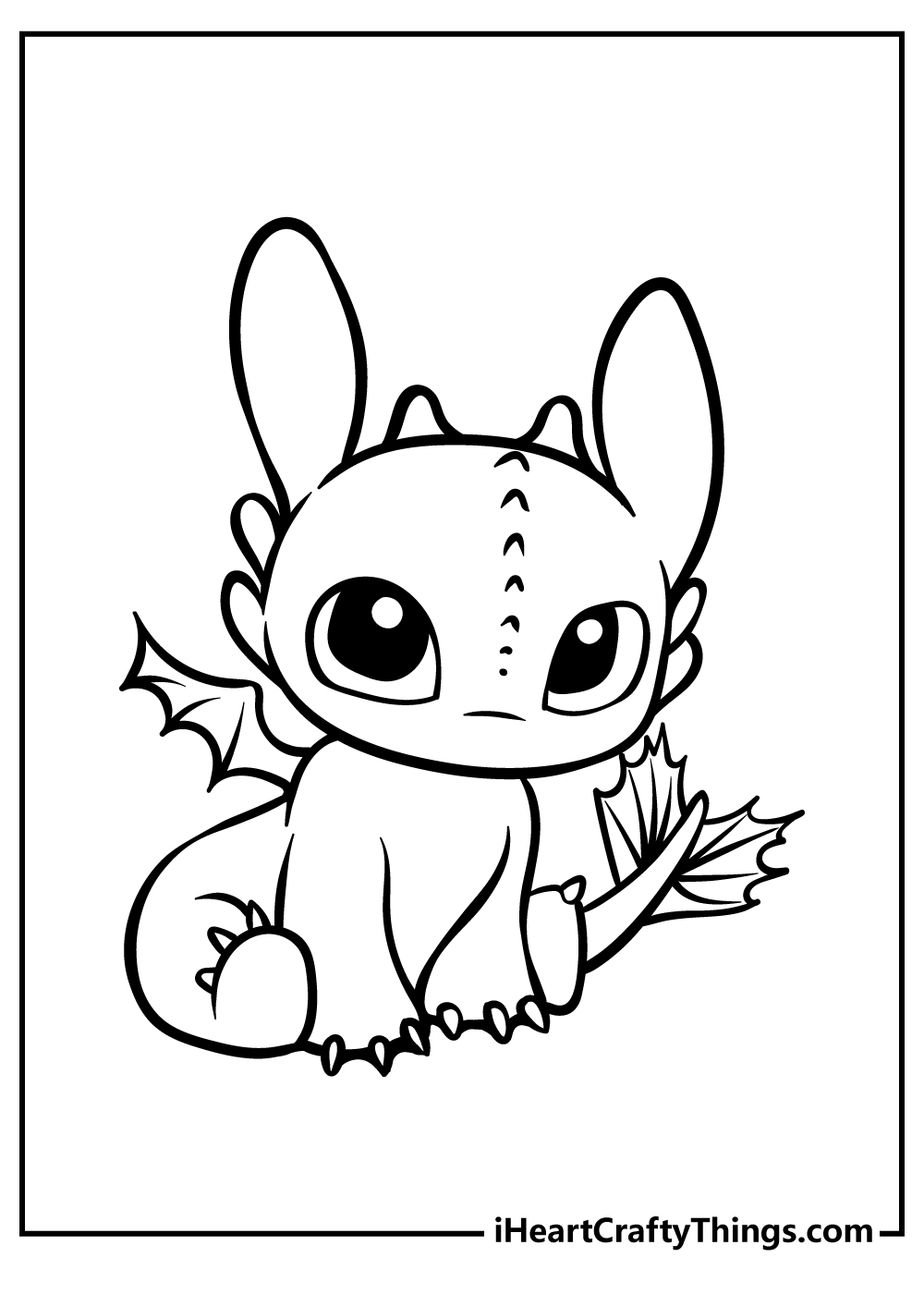 Fierce Astrid looks ready for adventure! She has had some heroic moments in the movie.
Like the time she fearlessly battled a Monstrous Nightmare to defend her village. Or when she helped Hiccup train the other kids in the art of dragon riding.
Astrid and her Deadly Nadder Stormfly make an unbeatable duo. With her trusty battle axe and brave spirit, Astrid charges into action whenever her friends need her.
Give Astrid a vibrant red shirt to match her fiery courage. And don't forget to add bold blue eyes, so she's ready to take on any challenge!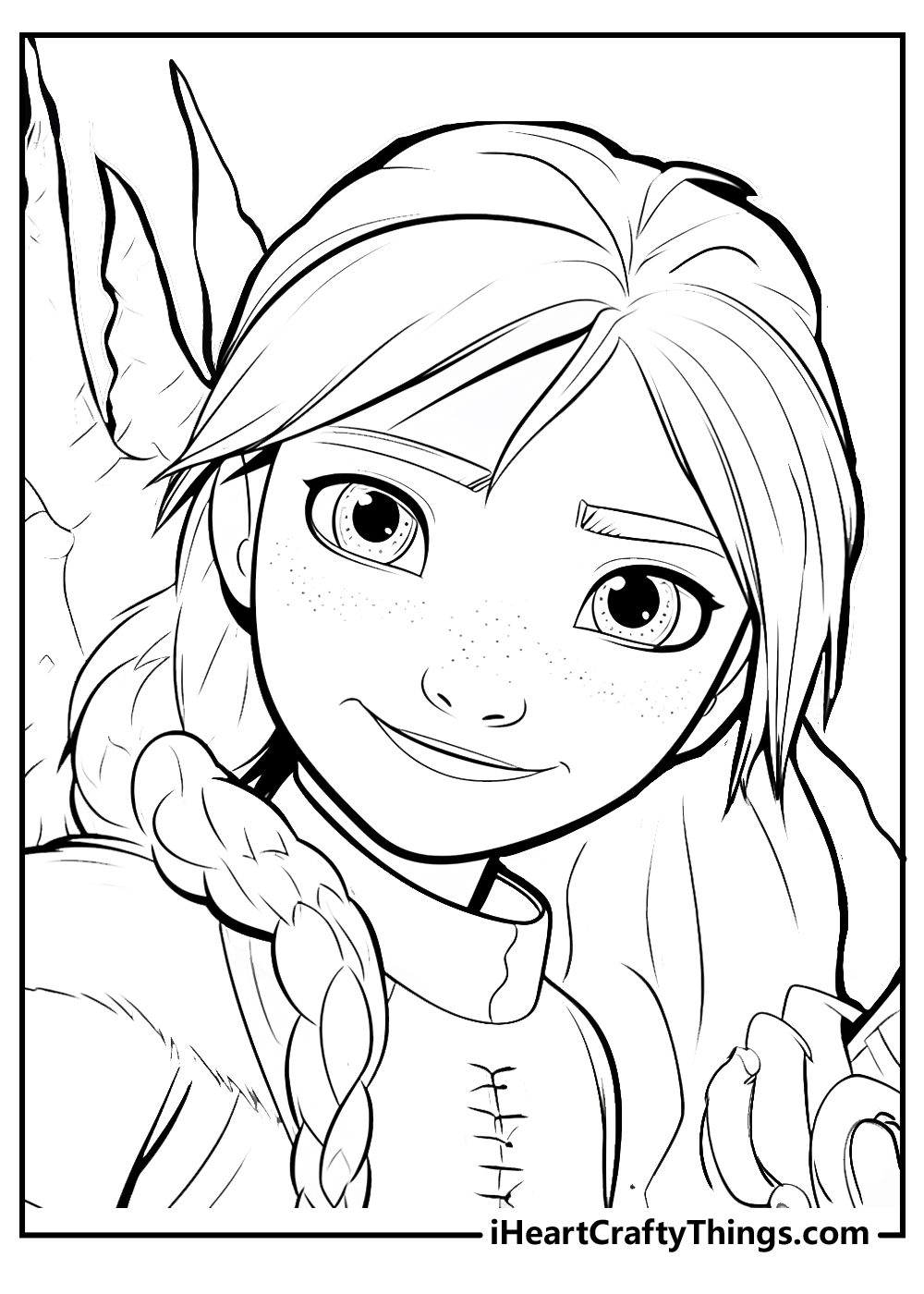 This is another super cute look for baby Toothless, and the way he is drawn here almost makes him look a bit like a puppy.
Maybe you could make this image even more fun by adding some squeaky toys for him to emphasize the puppy comparison even further!
Do you think you will try this idea or do you have some others?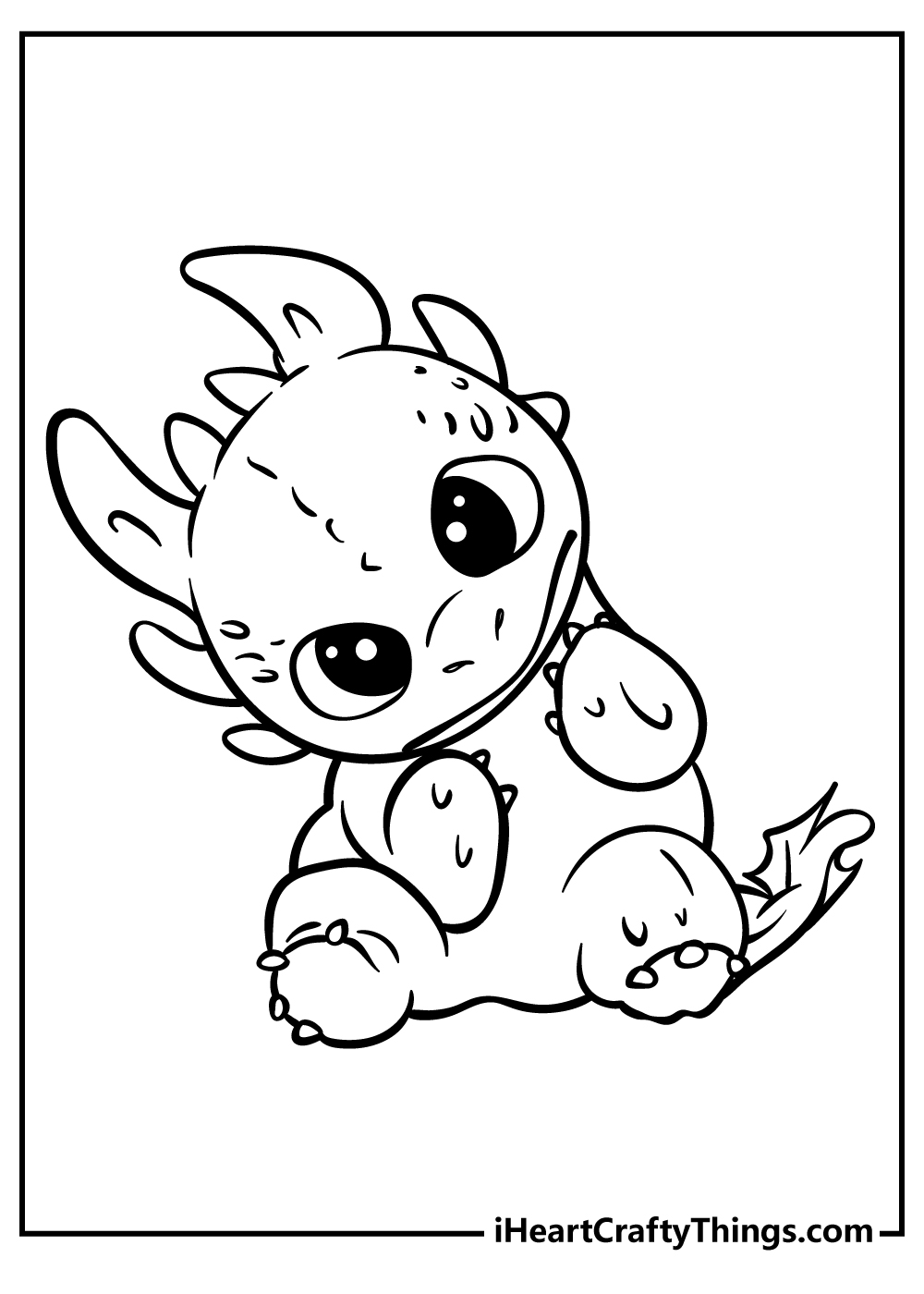 Now we have another baby dragon for you to color in this next image.
This is another one you may recognize from the movies, and that again lets you choose between recreating its look from the movies or go for a brand new look of your own design.
If you can't decide, then you can print out a few copies to experiment!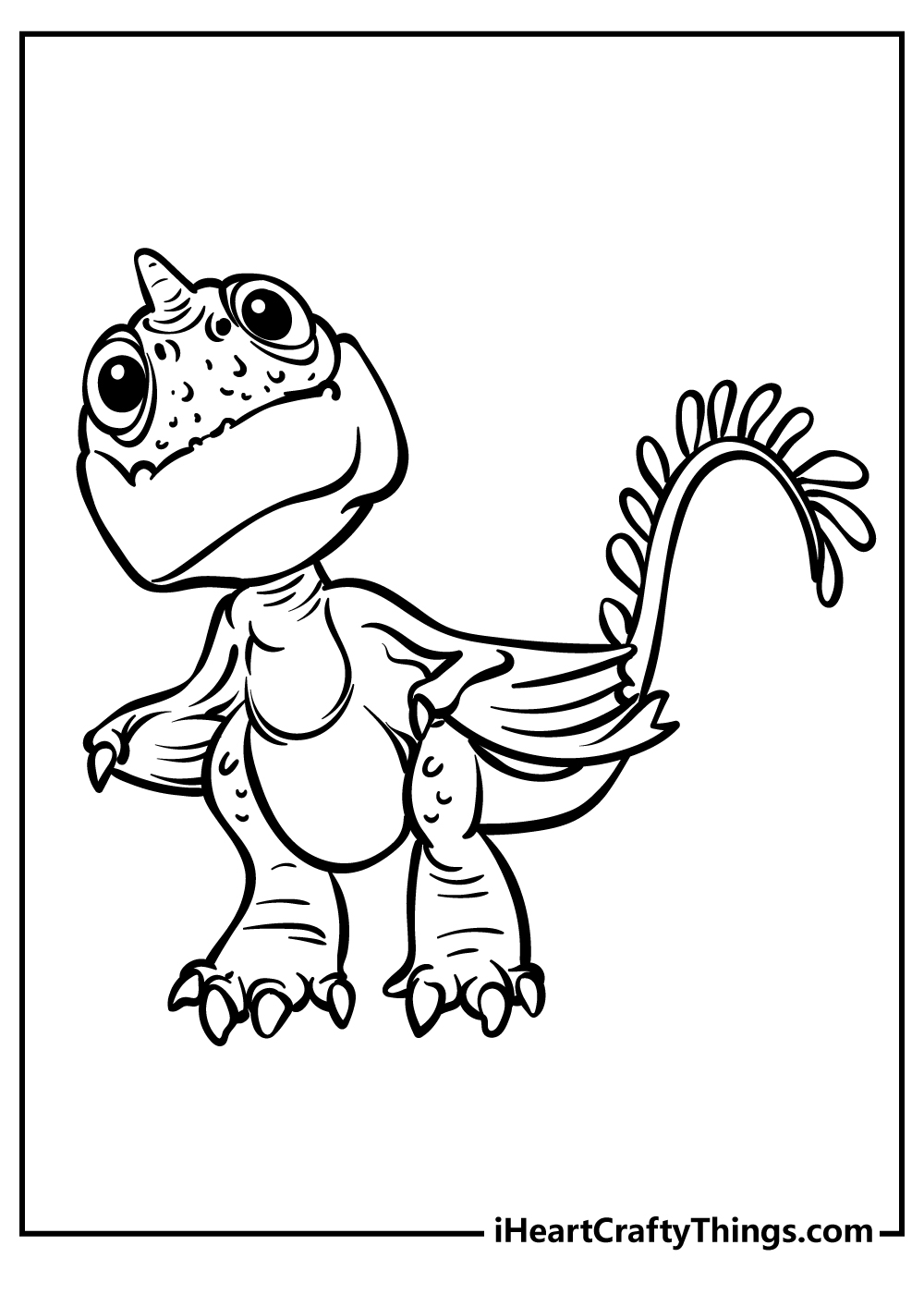 In this How to Train Your Dragon coloring page, Hiccup and Toothless take a break to enjoy the view! Imagine how peaceful it must feel to sit with your best friend and look out over the ocean.
This must be the island of Berk, where Hiccup lives with the other vikings and dragons. He and Toothless discovered many new lands on their adventures together.
Maybe Hiccup is thinking about their next exploration! Capture the easy companionship between boy and dragon.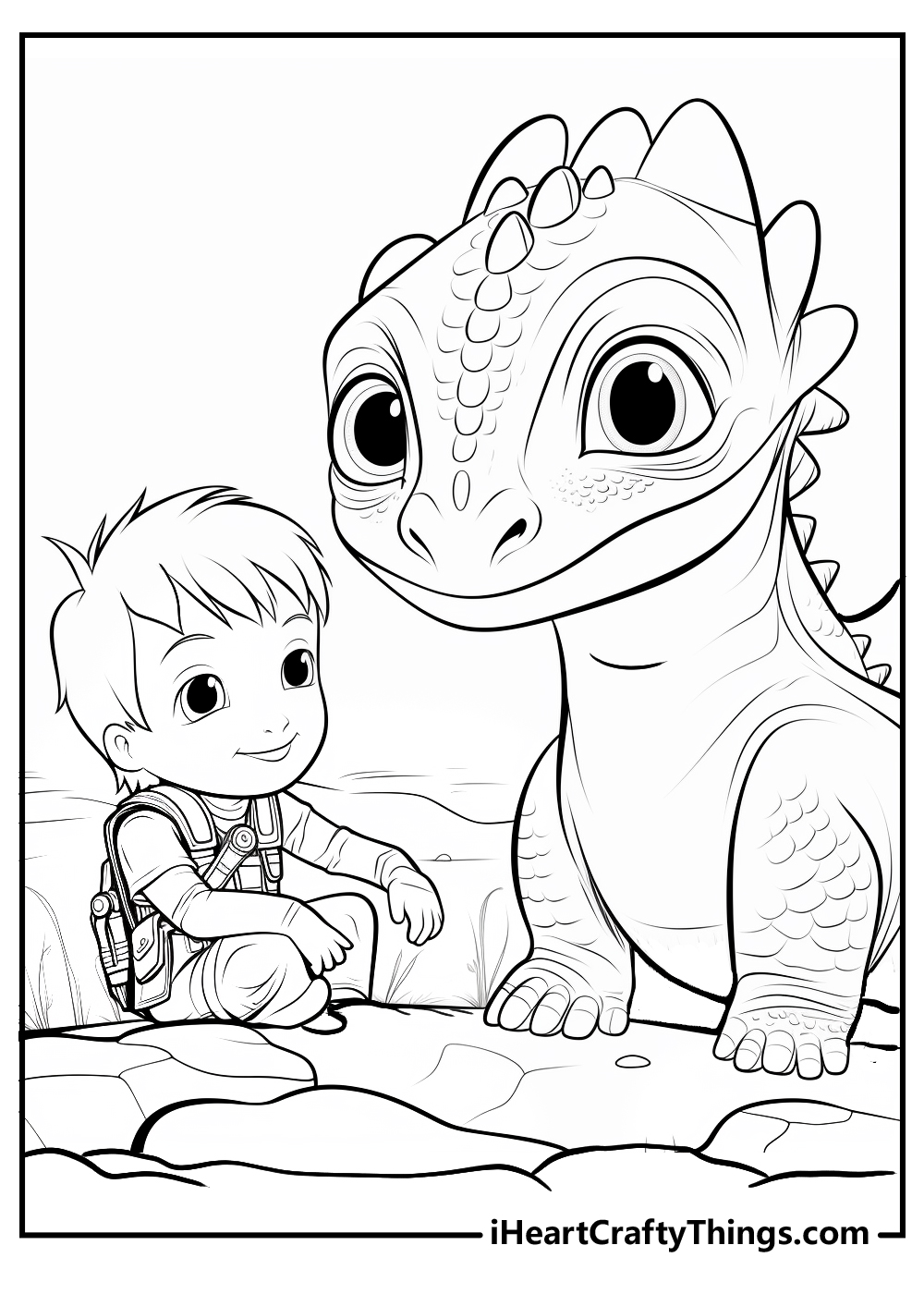 This next How To Train Your Dragon coloring printable leads on nicely from the previous one, as it features the same species but in flight this time.
When coloring this second portrayal, you could go for the same color scheme you used previously, but you can also take a different approach! It's up to you, so have fun getting creative.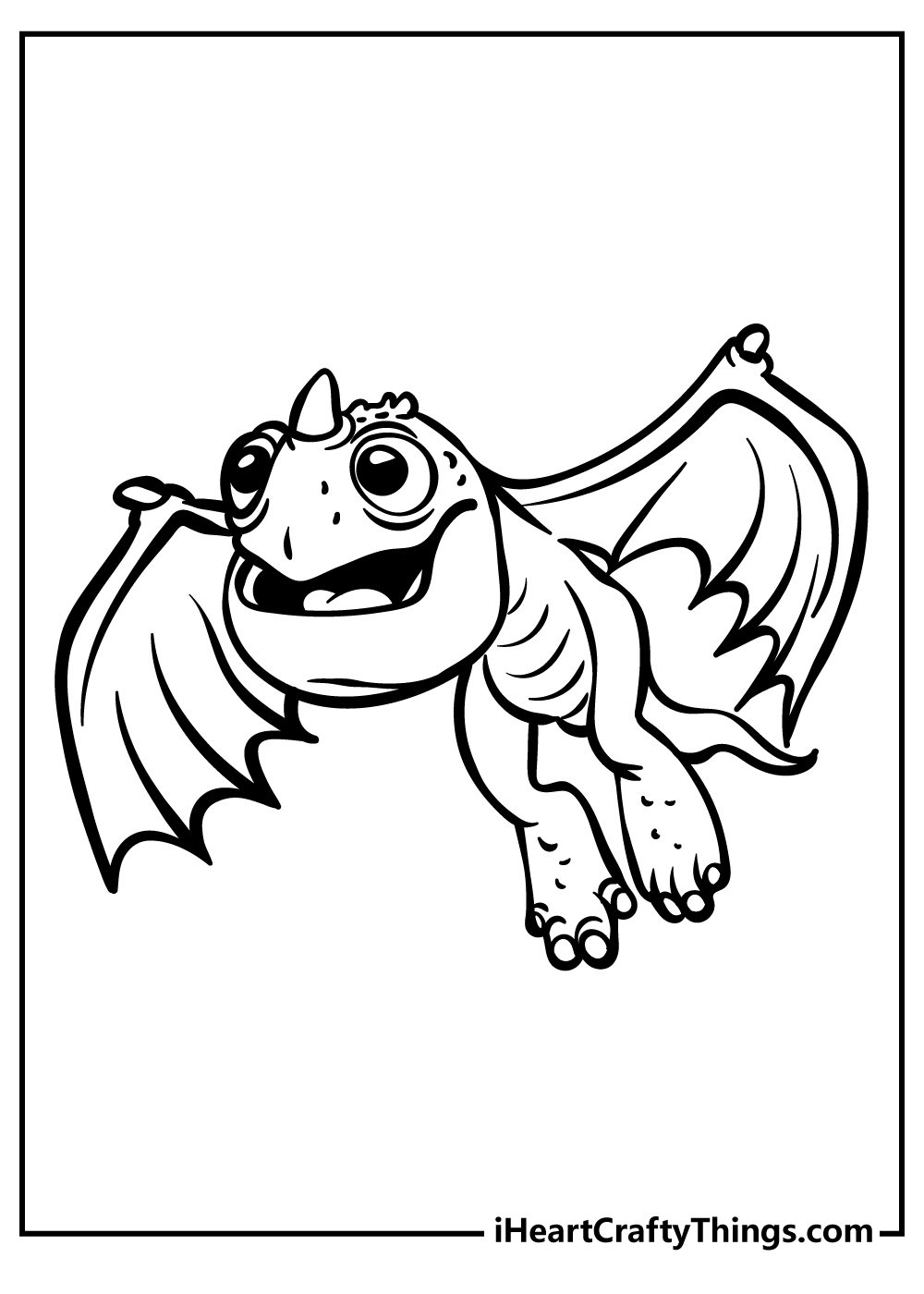 Our next dragon is looking pretty fierce! It definitely looks like a dragon you would not want to mess with, and there are also some awesome details to have fun coloring as well.
This is one you can really take your time with, and we know it will look awesome when it's done! We can't wait to see how this fierce dragon turns out.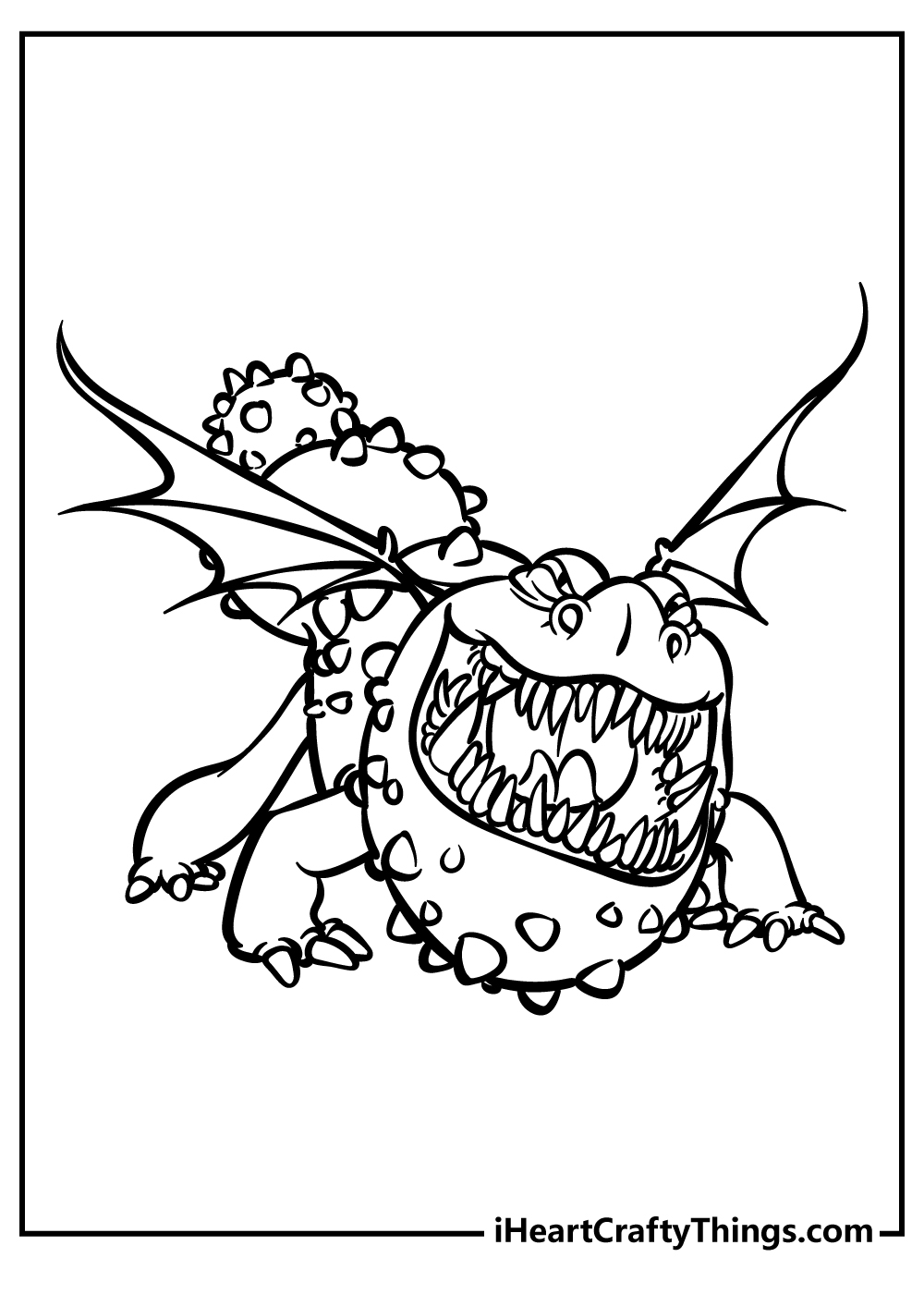 Let's dial things back a bit for this next image, as we take a look at an adorable baby Toothless once again. This is certainly a contrast to the last dragon we looked at!
He is looking very playful here, so we think that some bright and strong colors would work brilliantly with fitting the playful mood of the picture.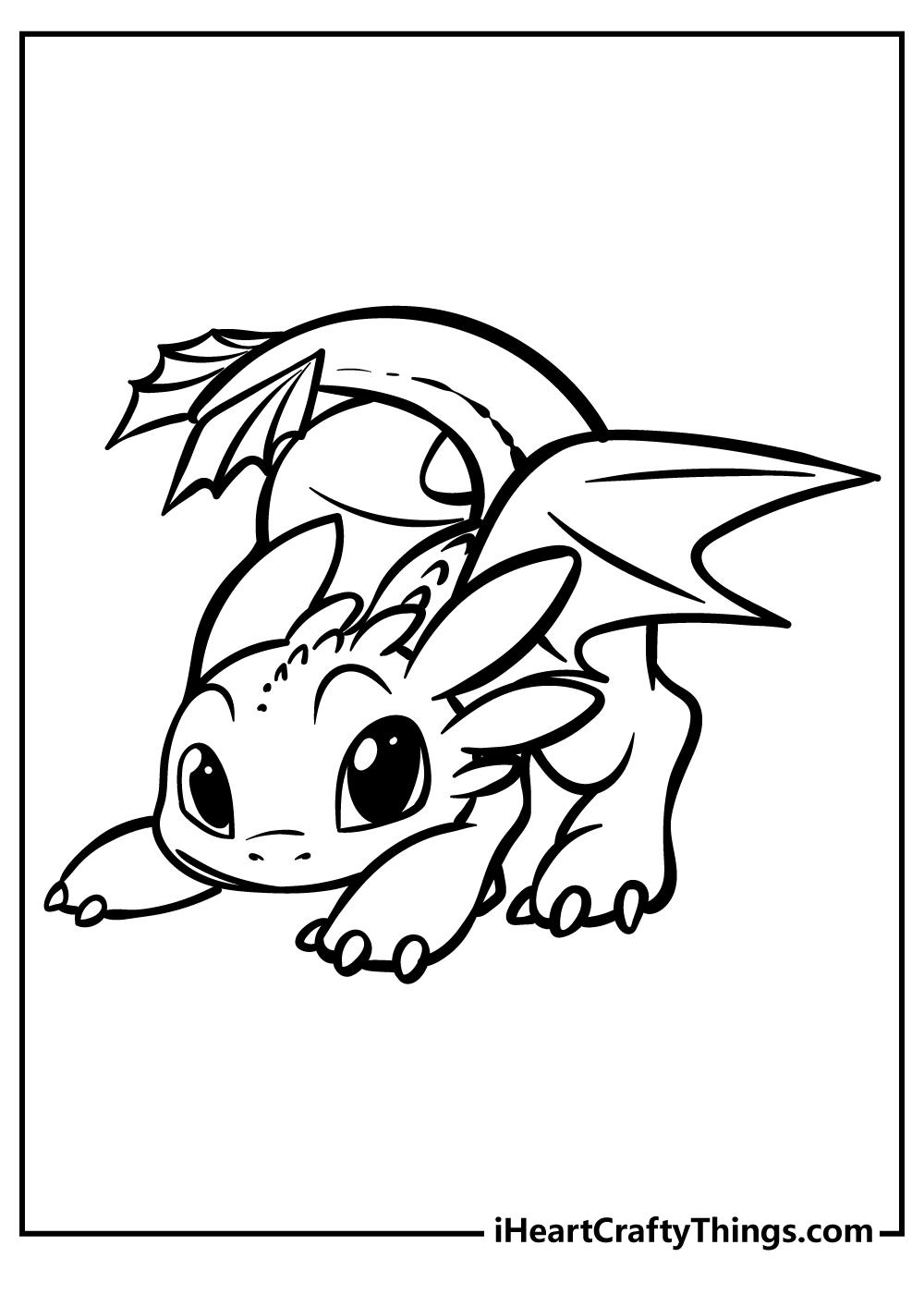 Show off Toothless' playful side as you color in this scene! He sits with a grin and his wings spread, as if waiting for some fun.
Toothless got his name because he can retract his teeth into his gums, which shocked Hiccup the first time he saw it.
Even though he's a powerful dragon, Toothless loves to play and goof around, especially with his best buddy Hiccup. He's also known for his love of fresh fish!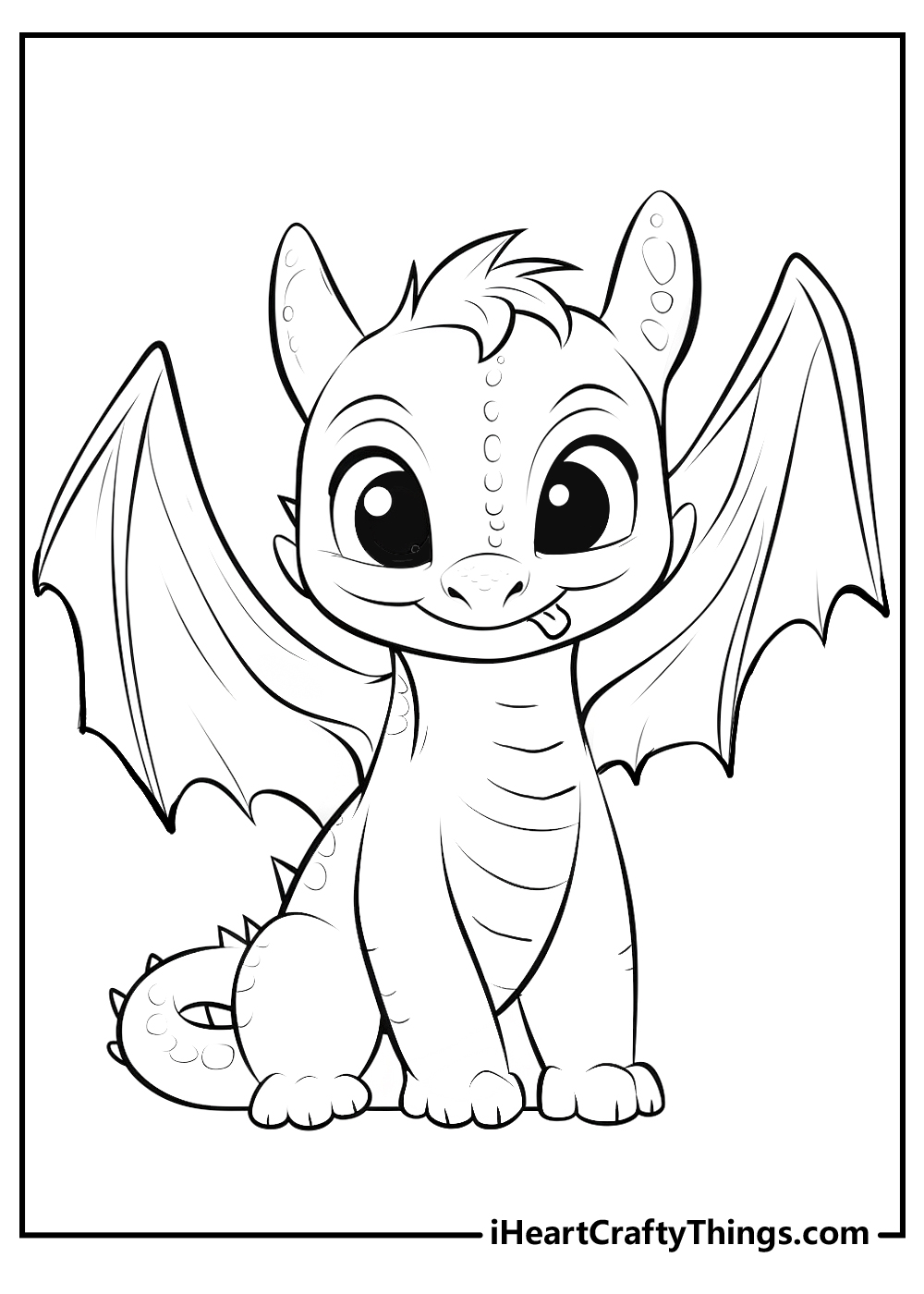 As if one baby dragon isn't cute enough, we have two playing together here! It is such an adorable scene, and it gives you a lot to have fun coloring as well.
These are the final two dragons of this collection, so you can really try out some fun techniques and colors before we focus on some human characters.
As we mentioned in the previous paragraph, the final images of the collection will focus on some human characters from the series.
First, we have the mischievous Tuffnut. This boisterous character is constantly at odds with his sister, and there are many humorous moments between them.
Ill you make him look as he does in the films?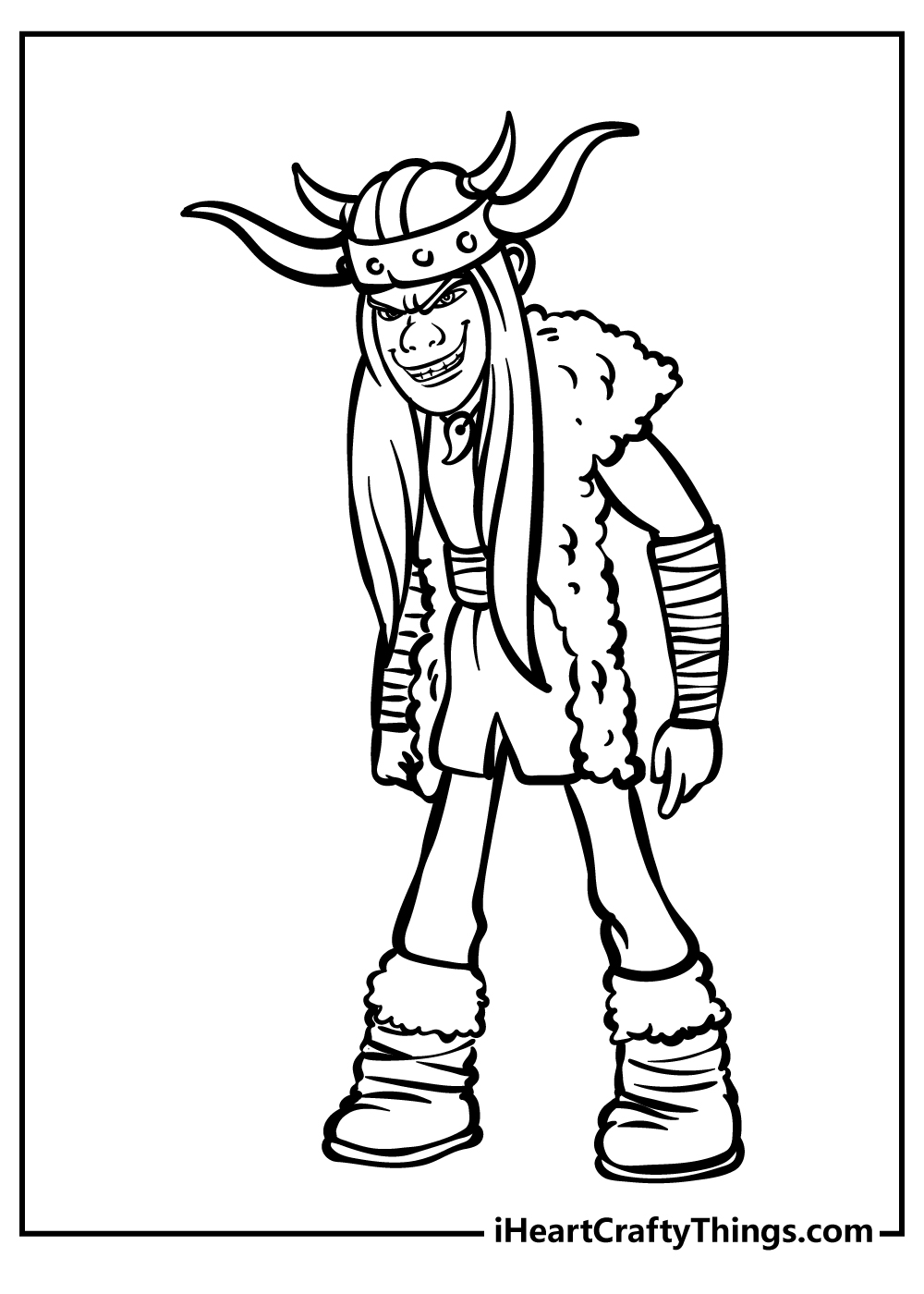 Snotlout is the next human character that we have for you to color, and this image really captures his character and personality brilliantly!
There are so many ways you could color the finer details of his clothing and other details, and there are no wrong ways to go about it.
We will love to see how you color this distinctive guy!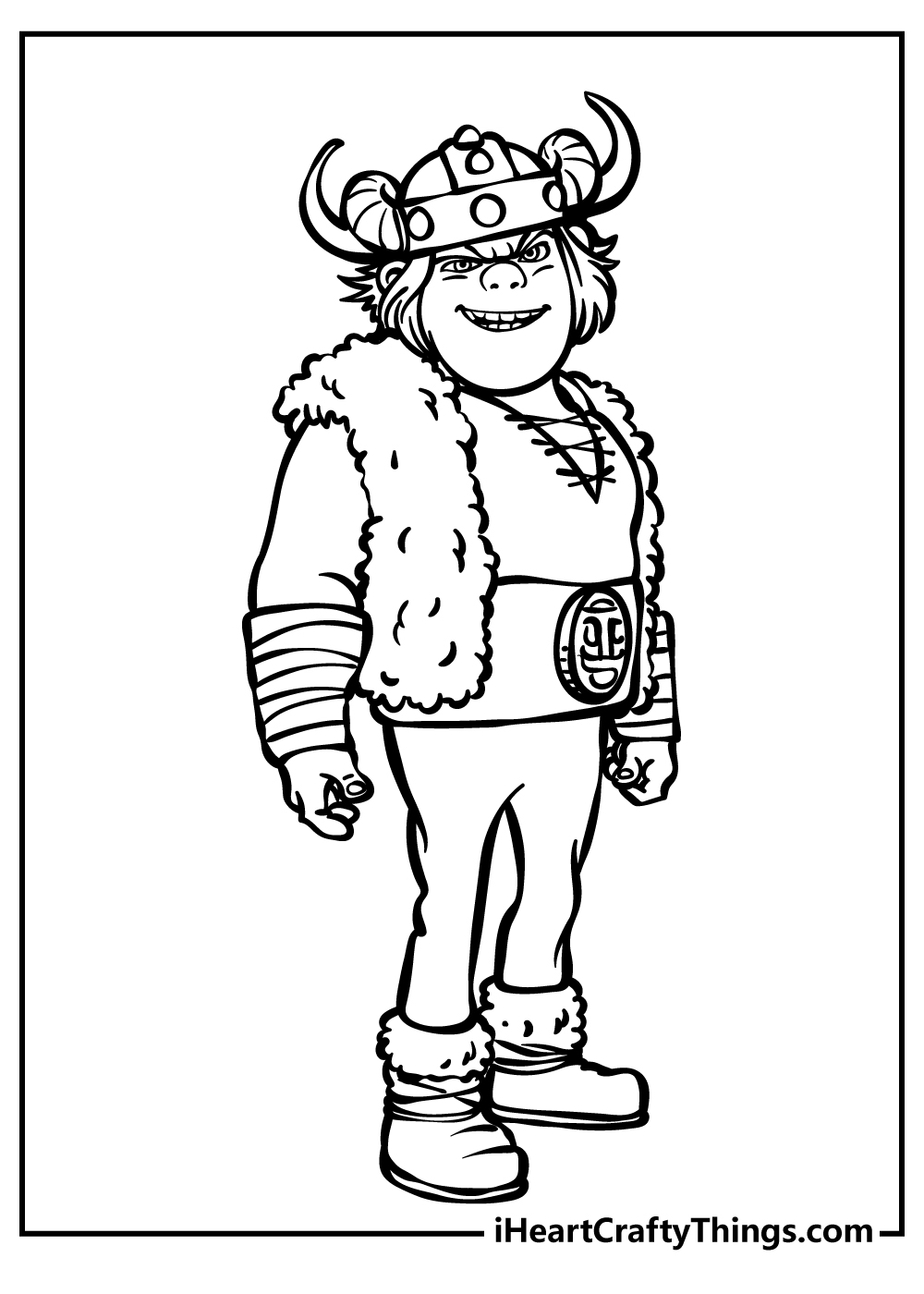 We couldn't have a collection of How To Train Your Dragon coloring sheets without the main human character: Hiccup!
He is a character that has a lot of growth throughout the films, and this picture captures his braver, more noble side.
There are also some incredible details on his armor and clothing, so you can spend a lot of time adding color to this one.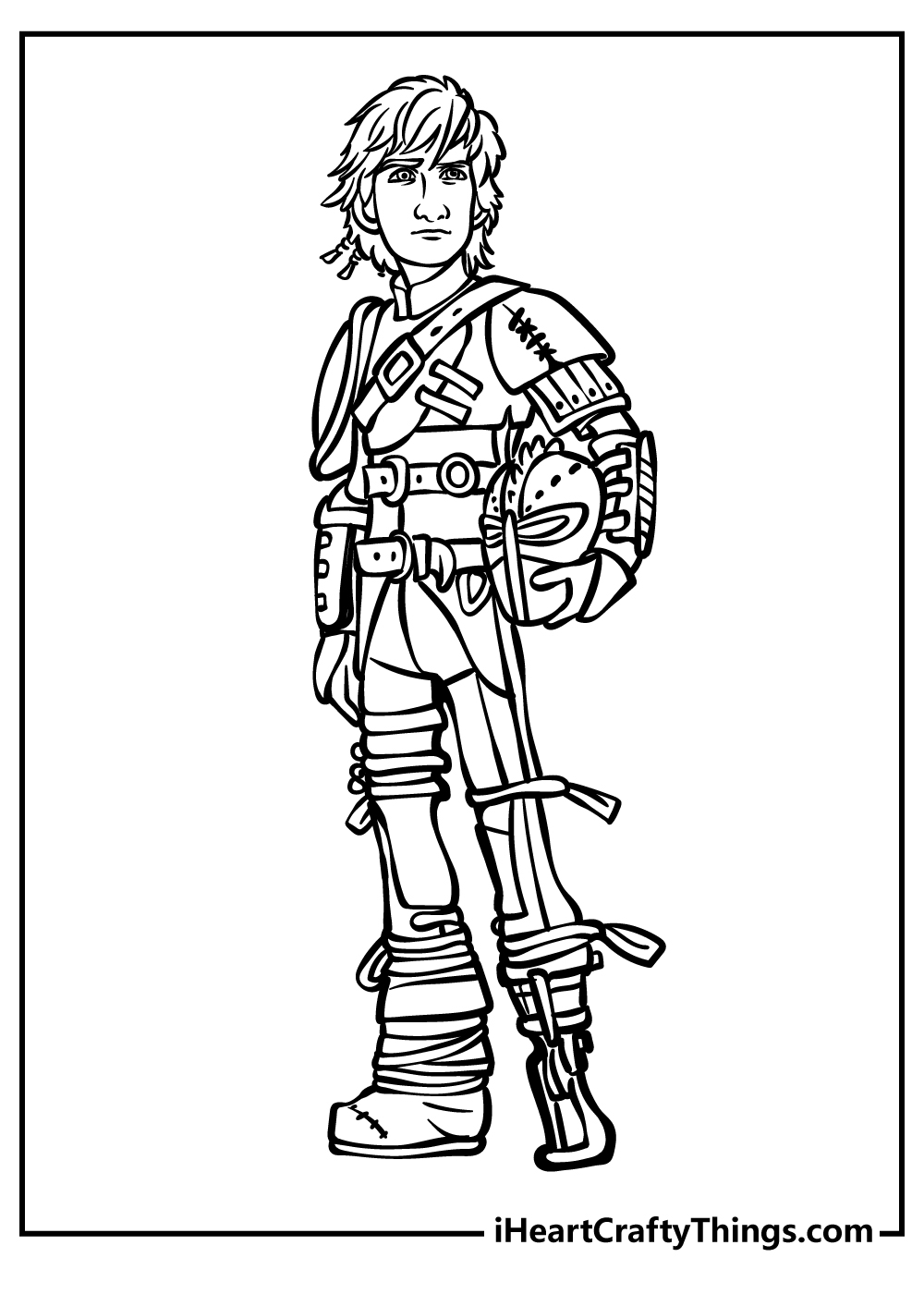 How To Train Your Dragon Coloring Pages – Which will you choose?
This was a thrilling journey we took during this collection of free How To Train Your Dragon coloring pages for kids, and we hope you had an incredible time!
You can really express your creativity with these varied pages, and it will be great to see how you choose to color them.
When you're ready to show us some of your finished pages, you can do that by sharing them on our Facebook and Pinterest pages for us to admire!