Other than crafting with newspaper our other new recent favorite is black glue and watercolor resist. I love, love the combination of the raised black lines against colorful watercolors. If you've never tried it before put it on your to-do list pronto!
This black glue and watercolor resist Easter egg art we are sharing today makes a gorgeous Easter craft for kids and even adults.
Make them together as a family and string them all together to make a beautiful Easter banner to display in your home for the holiday.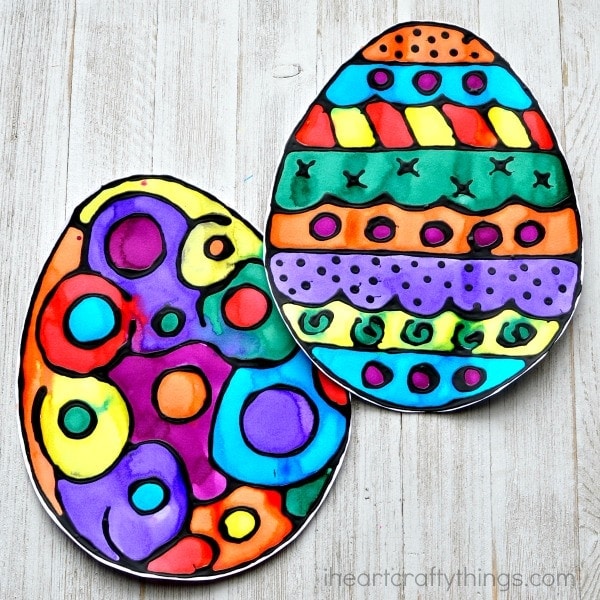 How to Make Black Glue and Watercolor Easter Egg Art
This post contains affiliate links to the products mentioned. Read our disclosure policy for more information.
Supplies Needed for this Watercolor and Black Glue Easter Egg
Instructions for this Black Glue and Watercolor Easter Egg Art
1. Begin by drawing the shape of an egg on your mixed media paper. Then use your pencil to draw different designs inside your egg. This is where the creativity comes in. Design your egg to your hearts content.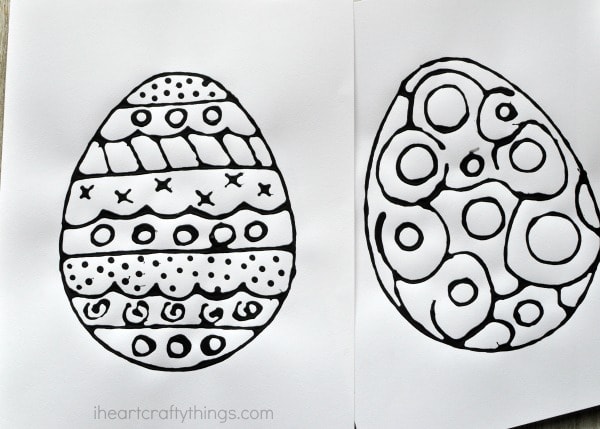 2. Get your black glue ready. Do this by squirting a bit of black acrylic paint into a school bottle and shake it vigorously. If it won't mix completely you might need to use a skewer or stick to help mix it together.
3. Use the black glue and trace over all of the lines inside your egg and the shape of the egg too. Set your Easter egg art aside to let the black glue dry completely. This will take several hours. We like to let ours sit overnight.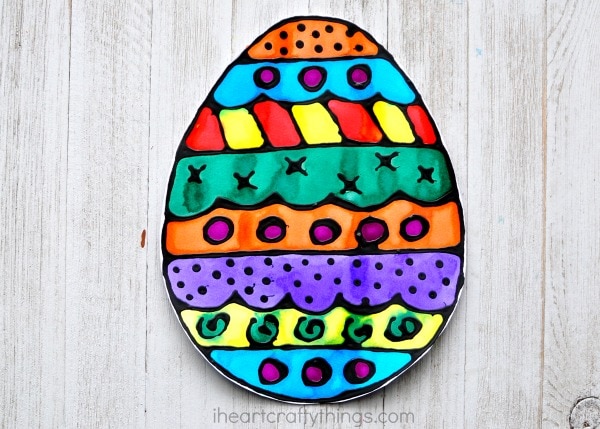 4. When your black glue is finished drying use your watercolors to paint the inside of your egg. We used every color we had, making them super bright and colorful. I imagine even if you painted them one color or mixed several colors together with the watercolors, the end result would be just as beautiful and stunning.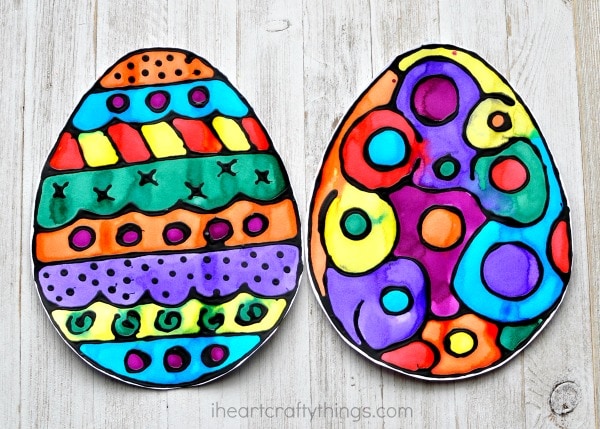 5. Let your Easter egg art sit to dry completely. Once the watercolors are dry you can cut out the egg shape and hang it up for some gorgeous Easter decor, or make several and string them together to make a darling Easter banner.
This same watercolor and glue resist technique can be done with hot glue instead of black glue. Take a look at how Arty Crafty Kids created their gorgeous Easter Egg Art with hot glue.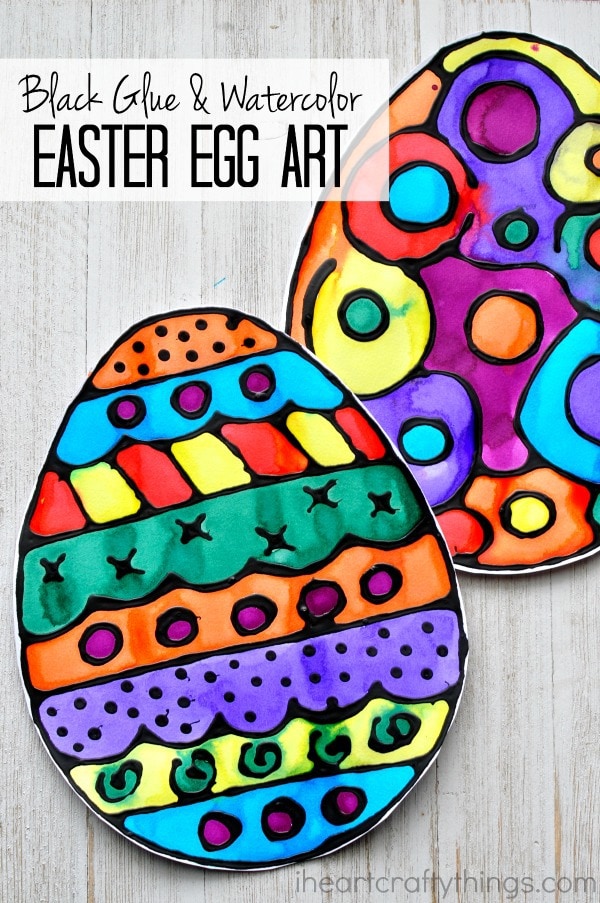 Looking for more Easter fun? You'll love these:
Newspaper Bunny Craft
Adorable Chick Finger Puppets
Yarn Wrapped Sheep Craft
Hatching Chick Craft with Printable