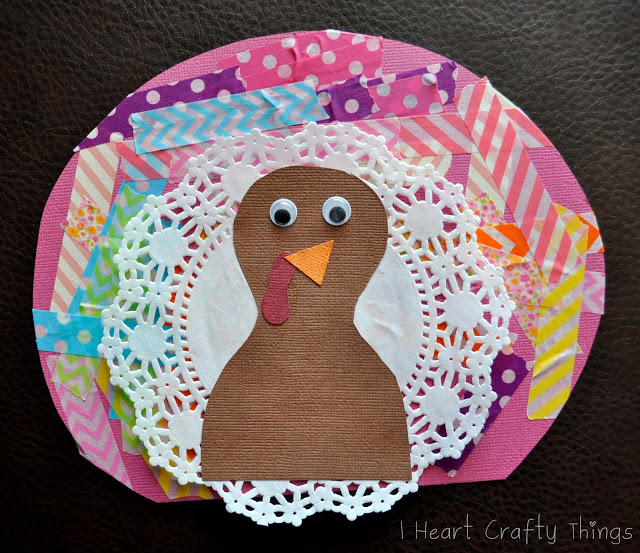 After my daughter had so much fun making our
Washi Tape Pumpkins
, I decided a turkey was definitely in order. And I know I'm partial but I like it even more than our pumpkins!
To make a washi tape turkey you will need:
-washi tape
-brown turkey body
-white doily
-reddish feather background paper (cut like below)
-a pair of googly eyes, a bead and a gobbler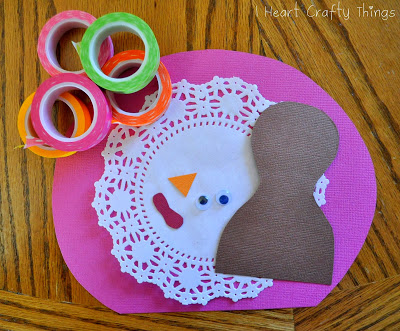 My daughter picked out which washi tapes she wanted to use on her turkey and I tore off strips for her to place on her turkey feather paper. You could also have your child cut their own strips of washi tape.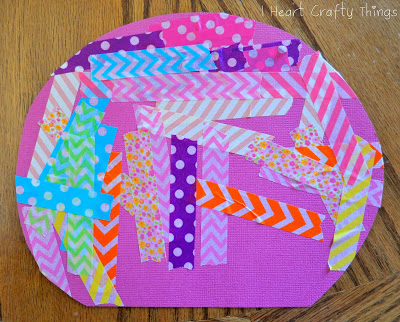 To finish your turkey, glue the white doily onto your feather background, then glue the brown turkey body onto the doily. Lastly, add the googly eyes, beak and gobbler. Isn't it cute?!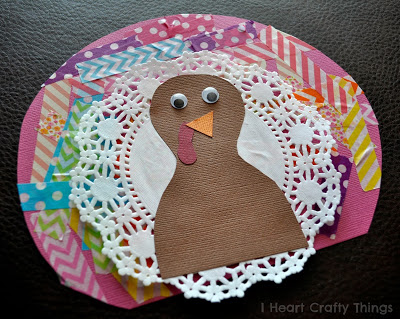 You know I couldn't miss out on the fun too!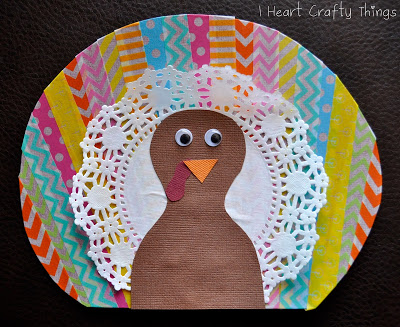 Here's a great post about 8 of our favorite Thanksgiving books.