Is it just me or does everything "unicorn" seem to be the new fad lately? From darling unicorn crafts to beautiful cookies to unicorn poop in numerous fashions… Unicorns seem to be everywhere!
Honestly, it doesn't bother me one bit because I LOVE unicorns!! I mean, who doesn't?! We couldn't resist jumping on board the unicorn revolution so today we are showing you how to make these incredibly cute and playful unicorn puppets.
Let me just say, you NEED one…or two…or maybe a whole herd because seriously, they are so much fun!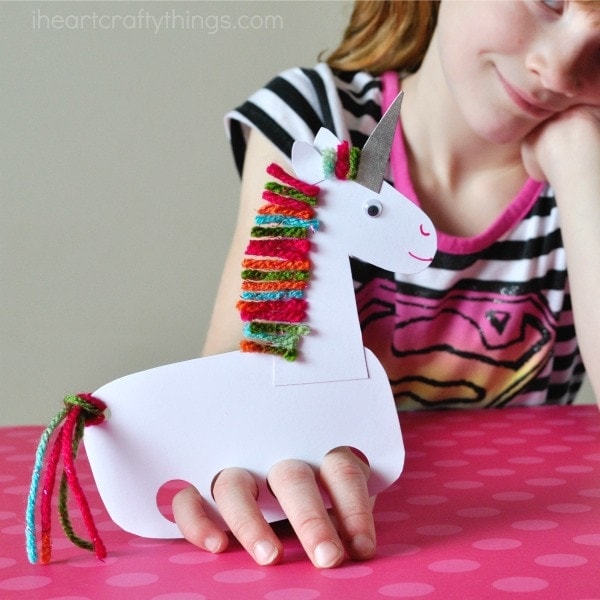 How to Make Playful Unicorn Puppets
This post contains affiliate links to the products mentioned. Read our disclosure policy for more information.
Supplies Needed to Make these Unicorn Puppets
Instructions for this Unicorn Puppet Craft
We updated this post to include a unicorn template to make crafting this unicorn puppet even more simple! Get the Unicorn Template HERE.
1. From your white heavy cardstock, cut out a unicorn body, neck and head, and two ears. See the picture collage below for reference. Cut out a shiny silver horn from your silver cardstock.
Love arts and drawing? Learn how to draw a Unicorn!
2. Punch four 3/4-inch holes in the bottom of the unicorn body with your circle punch. These are the puppet holes for your fingers.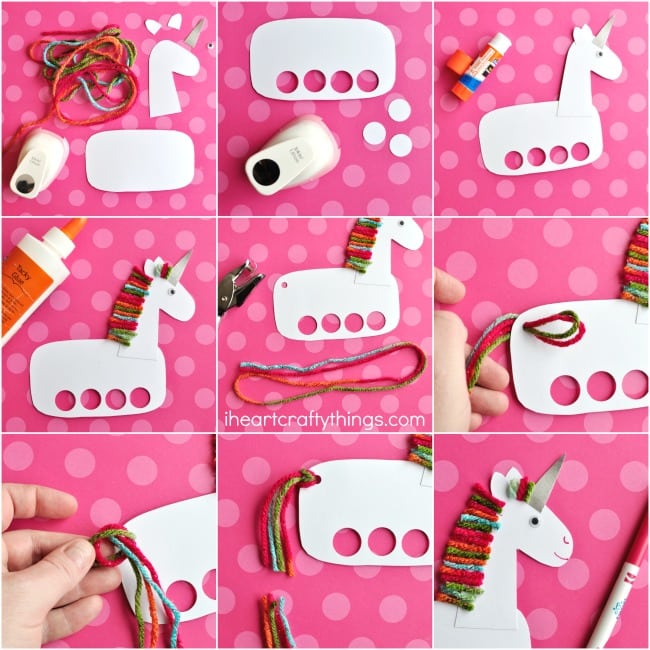 3. Glue the unicorn head and neck onto the body. Then glue on your ears and unicorn horn.
4. Cut several small pieces of multi-colored yarn. Put a line of tacky glue along the back of the unicorn neck and right at the top of the head and glue on all of your yarn pieces.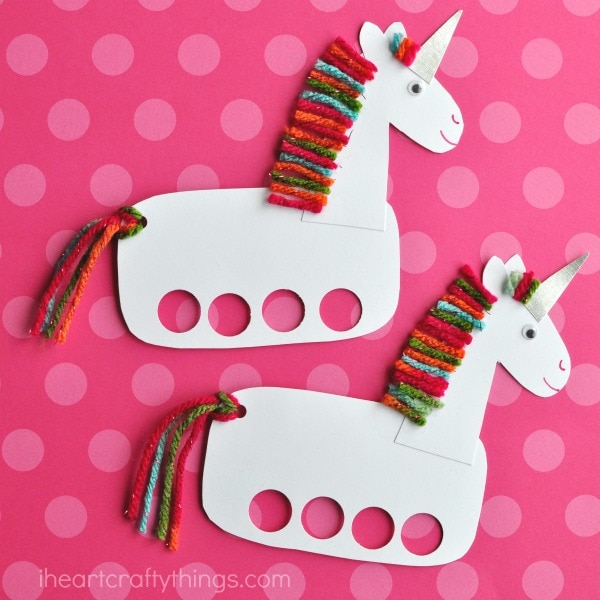 5. Punch out a hole at the end of the unicorn body with your hole punch so you can attach a tail. Cut a strand of yarn, probably about a foot long. I just cut it to a length where I had several different colors showing. Fold the piece of yarn in half. Thread the folded end of the yarn up through the tail hole so that you'll have a loop. Thread the other end of the yarn through the loop and pull it closed tightly around the tail hole. See picture collage above for reference. Cut off any excess yarn at the end of the tail.
6. Finish your playful unicorn puppets by gluing on a googly eye and using your pink marker to draw a nostril and mouth on your unicorn.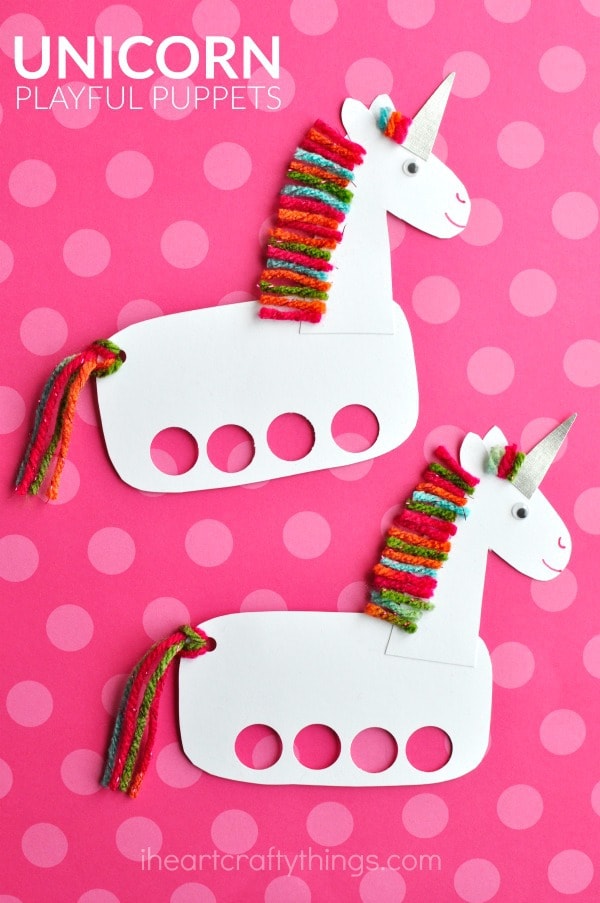 Now it's time for play!
Place four fingers into the holes on the bottom of the unicorn body and gallop, gallop your gorgeous and magical unicorn puppets all over your house. See a short video of our pretty unicorns in action on our Facebook page.
Check out more fun puppet crafts!