This post is brought to you by Gymboree and the #OneBigHappy" campaign, however all opinions expressed are my own. We hope your family has a happy time making this playful flamingo kids craft this summer.
Summer time is my absolute favorite time of year because with school out for the summer we get to focus on creating "One Big Happy" moments together as a family.
Whether it's a simple trip to the splash pad, going to the movie theater to see that movie we've anticipated for months, or a fun trip to the zoo, we love all of the time we get to spend together in the summer.
My favorite way to extend the happy outings we have all summer long is by bringing the fun back home by making crafts to go along with our activities.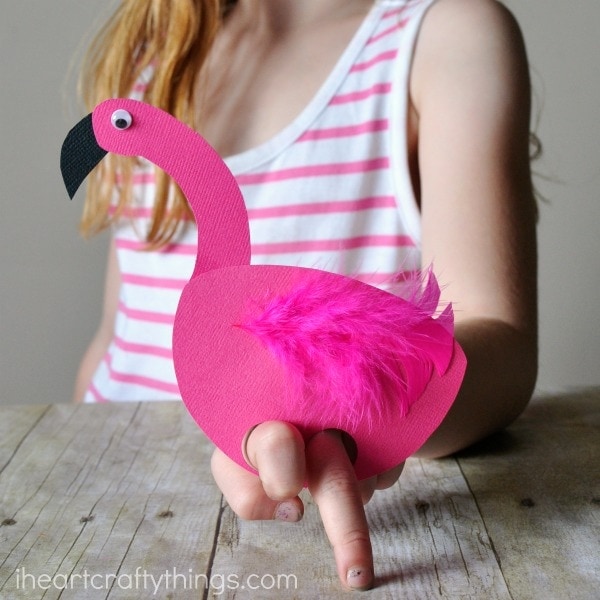 Every summer one of the places we look forward to visiting most is our local aviary. Our recent trip was especially exciting because they have a new baby flamingo this year. We were also able to see a Mom and Dad Quail with five little babies. There's just something about baby birds that makes you feel all warm and fuzzy.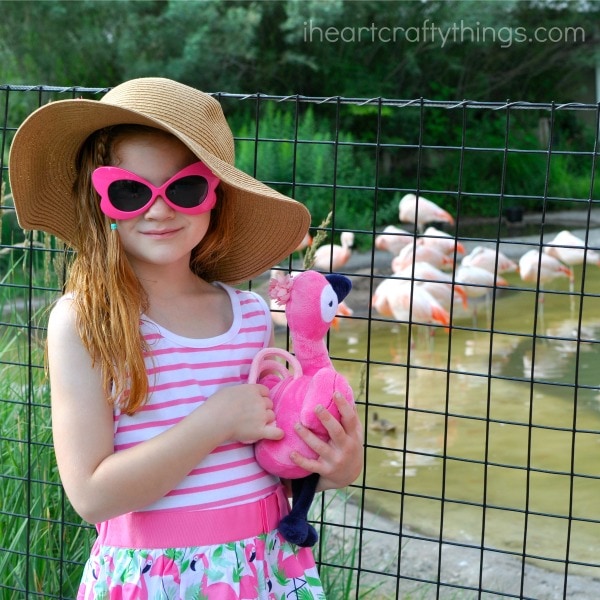 Among our other favorites is the friendly peacock that wanders freely around the aviary and all our friends in the owl forest. My daughter's new outfit from Gymboree's Fruit Punch Collection added the perfect compliment to our trip. The darling flamingo theme gave us a great idea to come home from the aviary and create a playful flamingo kids craft to go along with our visit. It's super simple to make and makes for an afternoon full of puppet show fun for the whole family.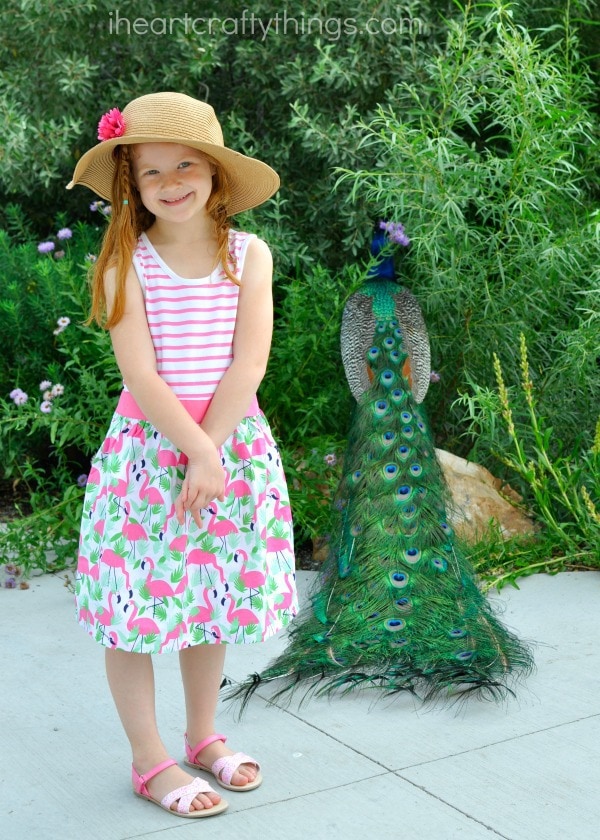 How to Make a Playful Flamingo Kids Craft

Supplies Needed for this Flamingo Craft
– pink and black cardstock paper
– ¾-inch circle punch
– pink feather
– small googly eyes
– scissors
– glue
Directions for this Flamingo Kids Craft
1. Start by cutting out a flamingo body, neck and head and beak out of your pink and black cardstock paper.
2. Use your ¾-inch circle punch to cut out two holes in the bottom of your flamingo body.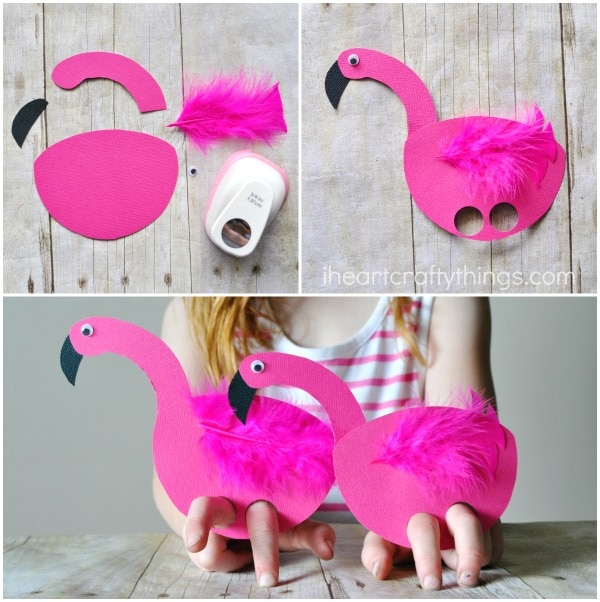 3. Glue your flamingo head and neck onto the body and your beak at the end of the head. Finish your flamingo craft by gluing on your googly eye and a pink feather.
Now your flamingo kids craft is all ready for play! Simply place a finger in each of the leg holes and you can have fun walking your cute little flamingo around and putting on a puppet show.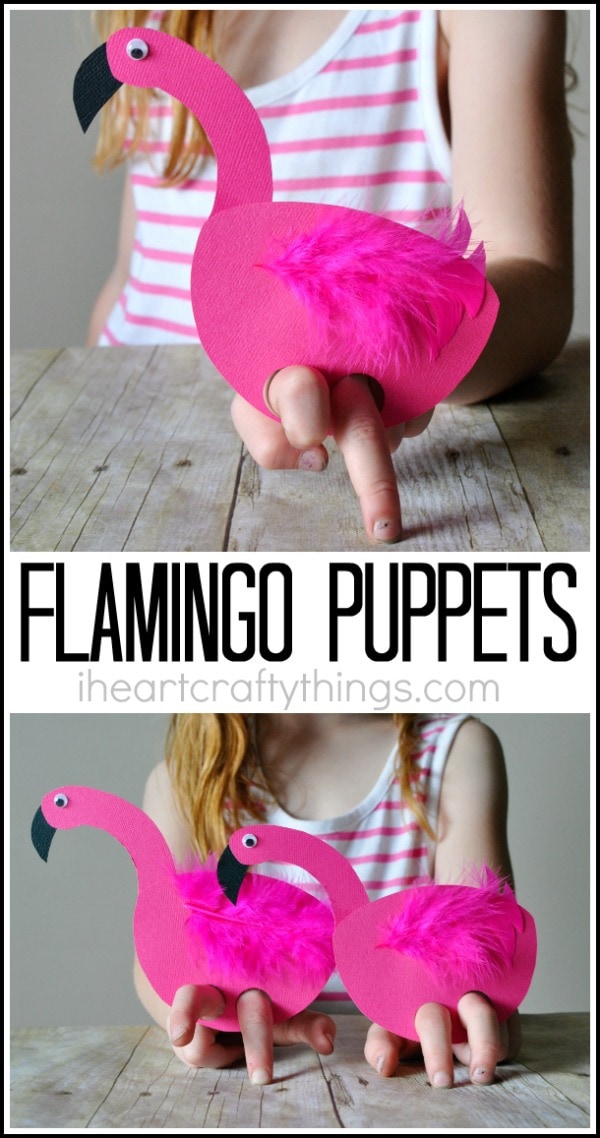 What fun adventures does your family have planned this summer? Another summer favorite of ours is having picnics at our city conservation garden park. It's cost free to visit the park and we can't get enough of walking through the lush plants and flowers in bloom. Pretty flower crafts make a perfect afternoon activity after having a fun family garden picnic.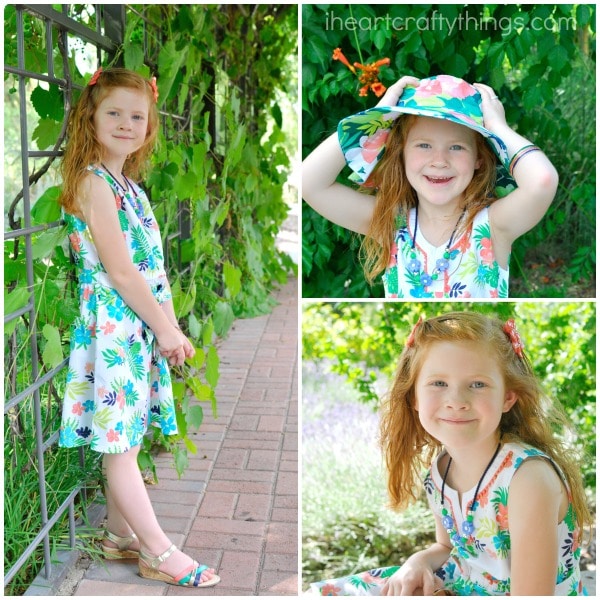 All of the outfits and accessories my daughter is wearing pictured in this post are from Gymboree. Their entire summer collection will have you drooling. From quality playwear to coordinated dressy looks for the perfect family photo, darling accessories and everything in between.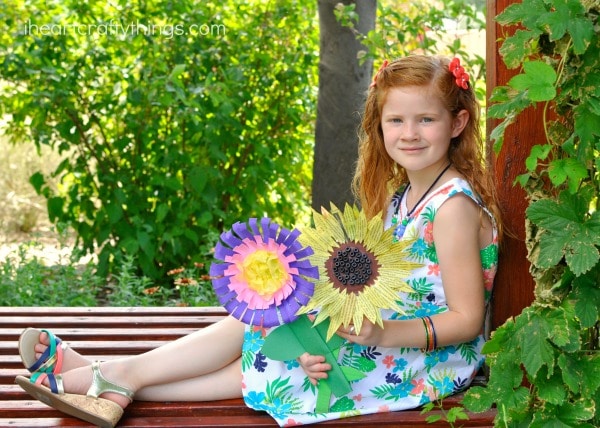 What are your favorite looks from the Gymboree summer collection? I'd love to hear in the comments below.