My family was able to visit the Yaquina Head Lighthouse last week while visiting the Oregon Coast and it was amazing! After visiting the lighthouse we walked down to the beach when the tide was down and were able to explore the beautiful tide pools. I loved how we created memories while learning. This week I'm excited to share some crafts inspired by our trip, and I'm starting today with this Lighthouse Kids Craft. We made ours reminiscent of the Yaquina Head Lighthouse, but you can make adjustments to the colors and customize it however you choose.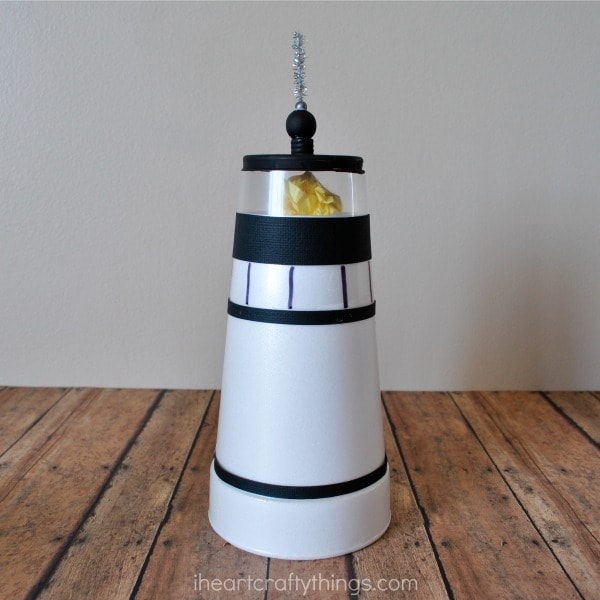 HOW TO MAKE A LIGHTHOUSE KIDS CRAFT
Supplies you will need:
20 oz white styrofoam cup
16 oz clear cup
black paint
black cardstock paper
piece of silver pipe cleaner
wooden beads and small silver bead from Creatify-it Strings + Things Kit (Thank you to Creatify-it for providing us with this kit.You can find the Creatify-it products at your local Target.)
yellow tissue paper
black permanent marker
scissors
paintbrush
tacky glue
Directions:
1. Start by cutting off half of your clear cup. This can be a bit tricky so I recommend having an adult do it.
2. Paint the bottom rim of the the cup with your black paint, together with a circle and cylinder wood bead from the
String + Things Kit
. For younger kids, you can add a strip of painters tape around the cup to help them with the painting.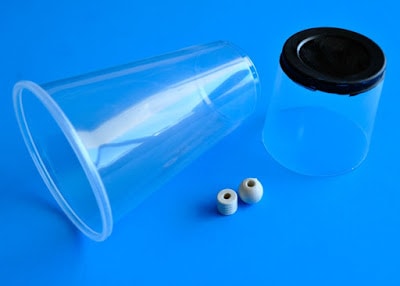 3. Once your paint is dry, crumple up a piece of yellow tissue paper and glue it on the bottom of the styrofoam cup. Then put a line of tacky glue around the bottom of the foam cup and place your clear cup onto it.
4. Cut three black strips from your black cardstock paper (one thin and one bigger) and glue them around your foam cup, one at the bottom, one at the top and one about an inch under the top one.
5. String your silver pipe cleaner through your small silver bead, round bead and cylinder bead, adding some tacky glue between each bead and then glue it on the top of the lighthouse.
6. Finish your lighthouse by adding lines between your black strips with your black permanent marker.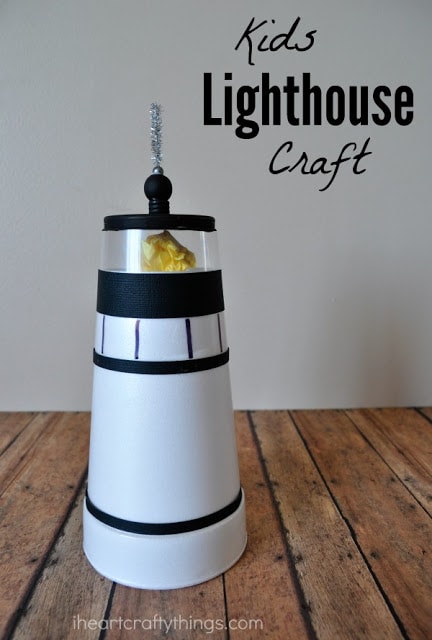 Sign up for our Newsletter to keep up with all of our latest crafts and activities!
You might also enjoy these crafts: