I don't know what it is about metallic chalk markers but my kids think they are the bomb-diggity! I recently purchased some at an American Crafts warehouse sale and have been thinking of fun ways to incorporate them in crafts with my preschooler. Our latest is these Kid-Made Christmas Gift Tags which fit in perfectly with our creative preschool learning theme this week. Not only did we incorporate practice with proper pencil grasp and writing lines and dots, but we also had scissor cutting practice. It turned out to be a perfect preschool activity.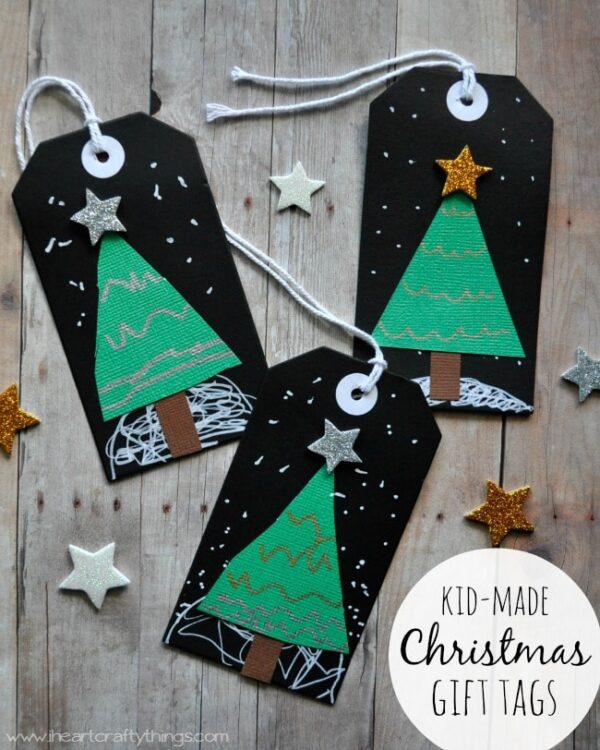 Supplies you will need:
metallic chalk markers (similar to what I purchased)
green cardstock paper
brown cardstock paper (not pictured)
glue stick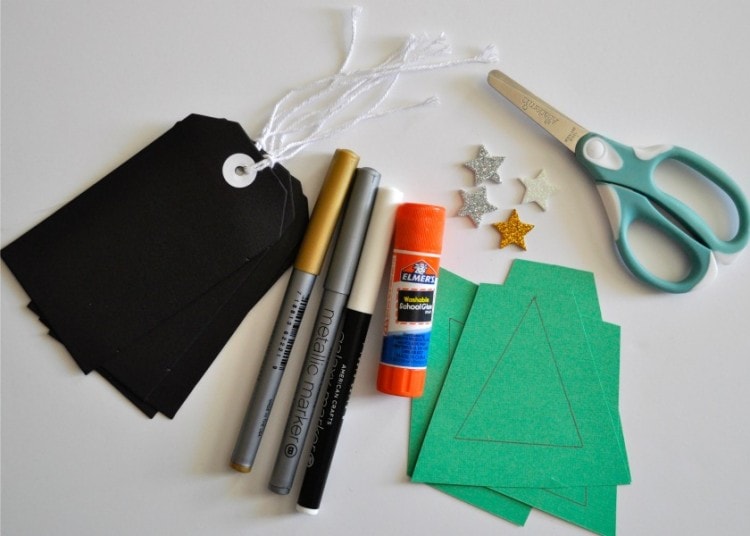 Directions:
1. Start by drawing small triangle shapes on your green cardstock paper. I cut one out and then used it as a pattern to trace my other triangles. Have your preschooler cut all the triangles out.
2. Use your metallic gold and silver markers to draw designs on your triangle trees.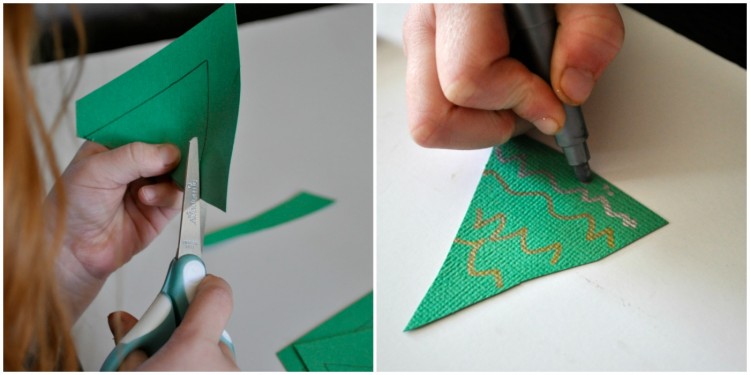 3. Use the white chalk marker to draw a snowy hill at the bottom of your gift tag and fill it in with squiggly lines.
4. Cut small brown tree trunks out of your brown cardstock paper and have your preschooler glue them to the bottom of the gift tag. Then glue a triangle tree on top of the tree trunk.
5. Add a star sticker to the top of your tree.
6. Finish your gift tags by adding white snow dots around your tag with the chalk marker.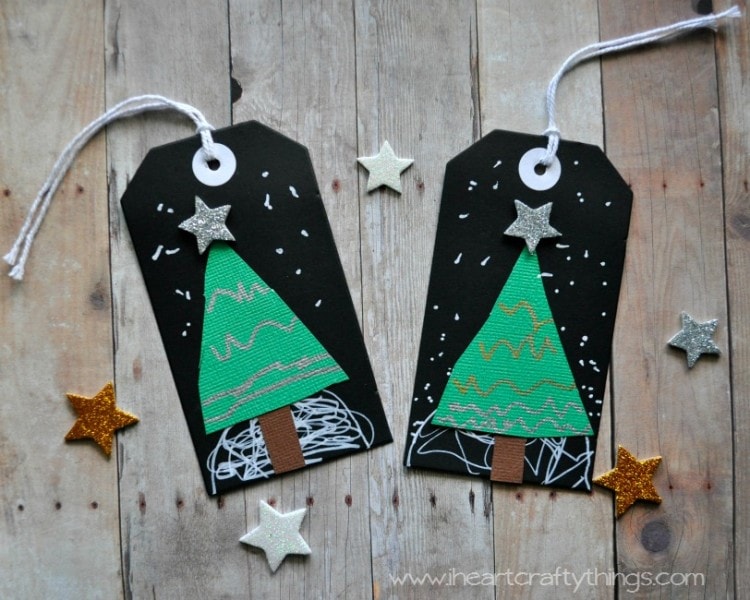 Now all you have to do is write who the gift is to on the back of the tag and attach it to a gift. The recipients will adore the handmade tag on the front of their present.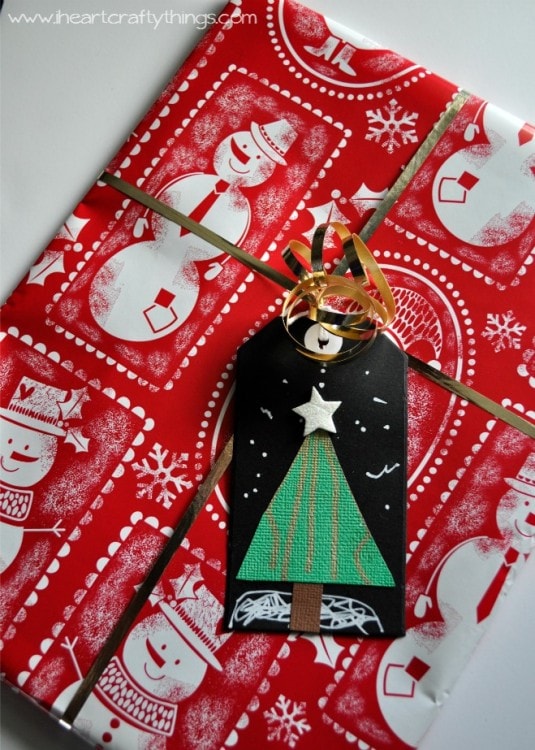 Check out more Christmas learning ideas from the other Creative Preschool Bloggers:
Pin the Nose on Rudolph | Pink Stripey Socks
Christmas Tree Craft & Games with Recycled Yogurt Cups | A Little Pinch of Perfect
Kandinsky Inspired Christmas Art and Ornament | Handmade Kids Art
Life-Sized Gingerbread Girl Craft | Artsy Momma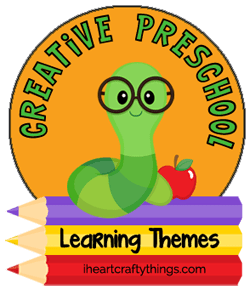 Stop by Friday, December 19th for Scissor Cutting Practice Posts!
More Christmas Posts from I Heart Crafty Things: