This colorful newspaper snail craft is such a happy and cheerful craft and is perfect for a beautiful spring or summer afternoon! 
Ever since we made our colorful owl craft last month, we simply cannot get enough of watercolor painted newspaper. I love how I can set out the newspaper and watercolors for my daughter one afternoon for creative play and then the next day we can turn her pretty colored newspaper into something creative like this easy snail craft.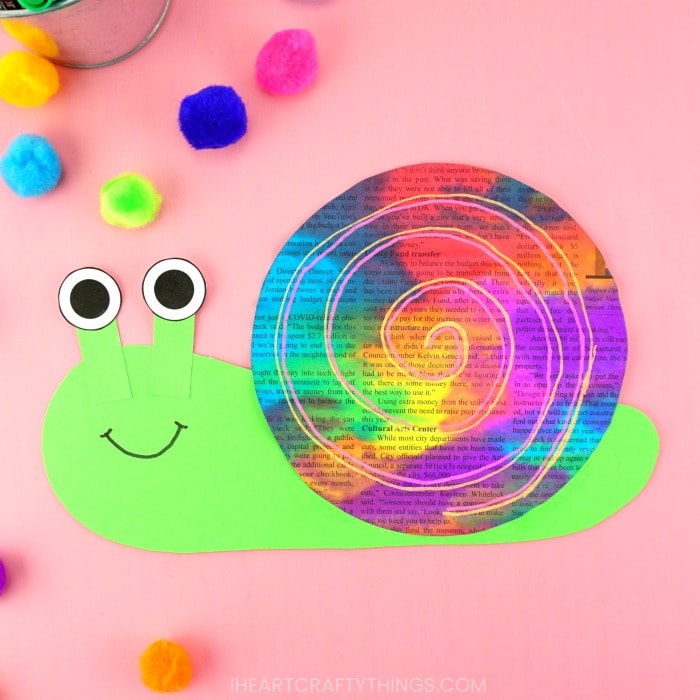 [This craft post was originally published on April 12, 2016. It has been updated to include a snail craft template, updated tutorial txt, photos and a video tutorial.]
How to Make a Newspaper Snail Craft
Just like our newspaper owls, we are so thrilled with how colorful and fun our snail craft turned out! If you haven't tried watercolors on newspaper yet, you need to try it pronto!
Read our how-to instructions below for how to make your own colorful snails.
Supplies needed to make this newspaper craft:
This post contains affiliate links to the products mentioned. Read our disclosure policy for more information.
Instructions for how to make your own colorful snail craft
1. Start by painting your newspaper with your liquid watercolors. The newspaper will be saturated but don't worry. Let it dry for about 12 hours or overnight and it will dry and harden back up again.
2. Download and print out our snail printable template. Cut out each of the pieces of the template. Using a pencil, trace the body and tentacles on a colored piece of cardstock paper and then cut them out. Now trace the circle snail shell on your painted newspaper and cut it out.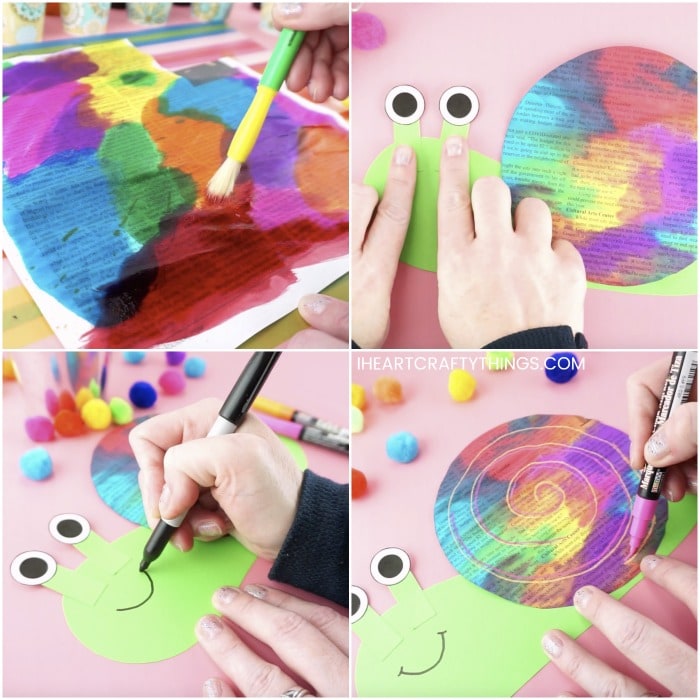 3. Glue your newspaper snail shell onto the end of the snail body. Then glue the tentacles and eyes at the top of them onto the front of the snail body.
4. Draw a smile on your snail with a black marker. Then finish your colorful newspaper snail craft by using your Fun Chalk markers to draw a swirly shell shape onto your newspaper.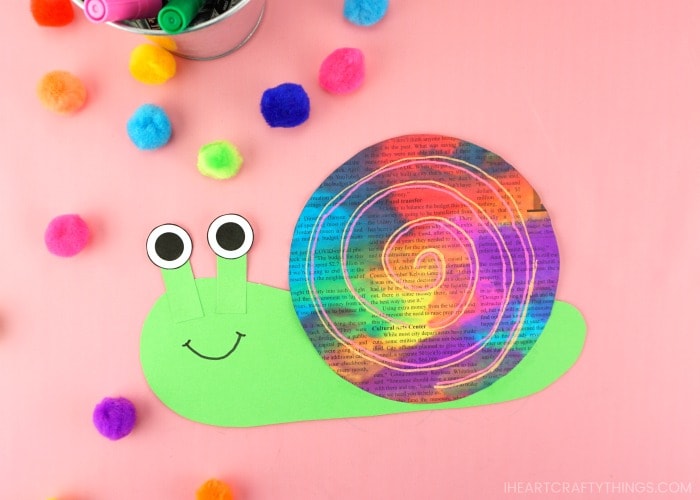 Looking for some fun books to go along with this cute craft?
We love combining easy kids crafts with children's picture books. Here are a few fun books that would go along great with this snail craft:
The Snail and the Whale by Julia Donaldson
How Many Snails? A Counting Book by Jr. Giganti Paul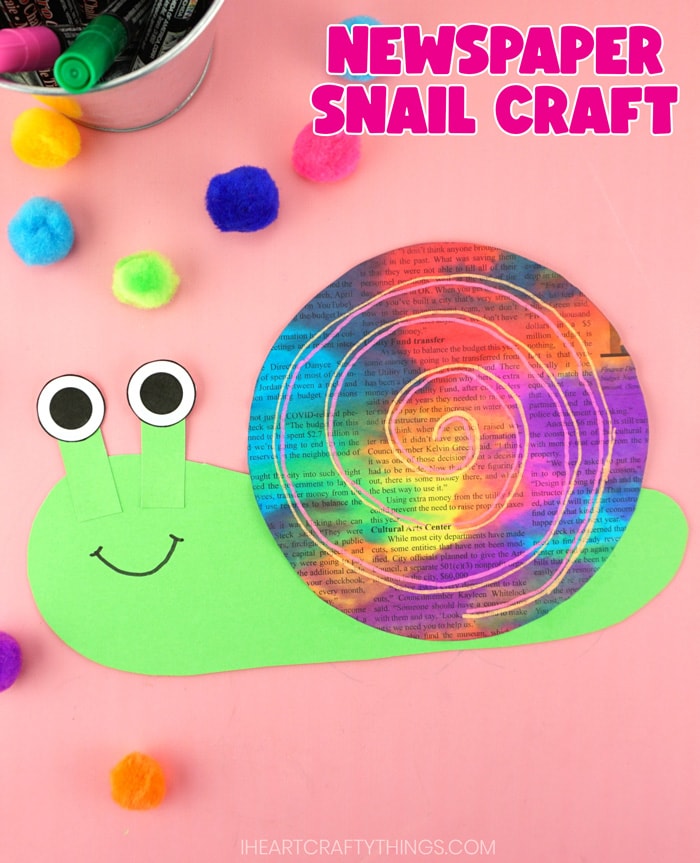 You might also enjoy these easy kid crafts: