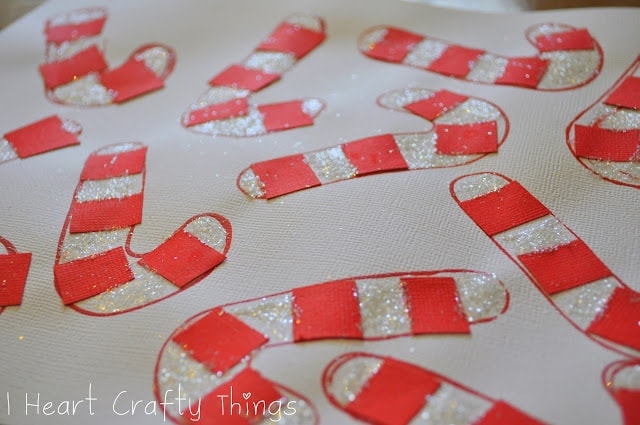 We really had no rhyme or reason for this art project, other than the fact that we just felt like doing something fun and we love candy canes. I always love the adventure of not having a plan or end in mind for an art project and just seeing what you and your children come up with. This was one of those projects.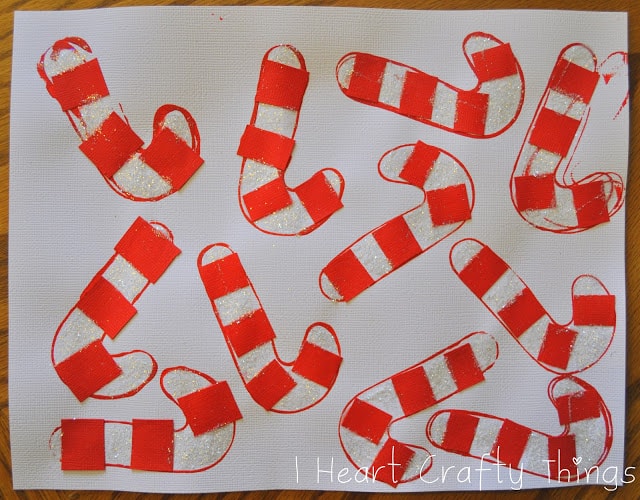 We started by dipping a candy cane cookie cutter in red paint and pressing it all over the paper. While the paint was drying, we cut out squares from red cardstock paper and then glued them on to our candy canes in the candy cane striped pattern.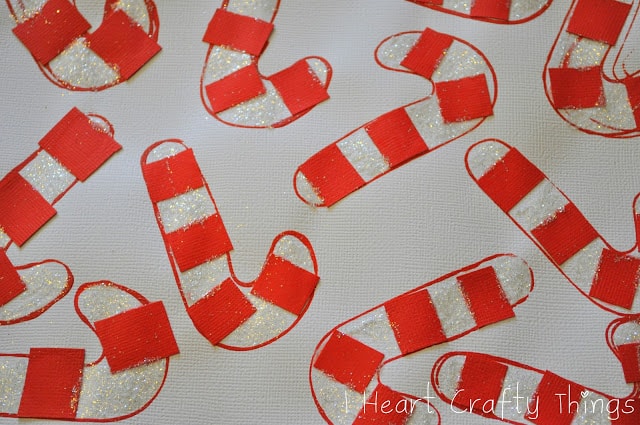 After gluing on the red squares we thought it needed more sparkle, so we got out some iridescent glitter and after adding glue to the white parts of our candy canes, we sprinkled the glitter on our candy canes. After a couple minutes we removed the excess glitter. We were left with a sparkly, fun, work of art!
While we were working on our candy cane art, my son suggested that we make one to hang on our Christmas tree. It turned out to be a simple, fun way to make a homemade ornament!