Full Disclosure: This post is sponsored by Animal Jam. Animal Jam provided me with compensation for this post, however all opinions expressed herein are my own. Thank you for supporting brands that support I Heart Crafty Things!
Last year when my oldest son was in 3rd Grade he came home from school very excited one day to tell me all about a game called Animal Jam. He heard about it from his classmates and asked me if he could set up an account to play the game online. Initially I was leery because I didn't like the idea of my child having a username and password to an online gaming community at such a young age, but I decided to see what all the hype was about and checked out the game for myself.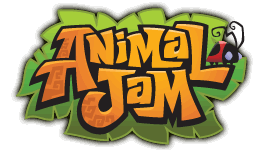 My first impressions of Animal Jam were fantastic given the fact that as soon as I set up an account for my child, I received an email to my personal email account. I quickly learned that Animal Jam is all about online safety and because of that, parents have their own Dashboard where they are able to log in to control their child's chat settings, their ability to trade or gift items, and are even able to see a complete history of exactly when your child logs in and out of their account to monitor their time spent on Animal Jam. Although Animal Jam monitors the chat within the game, I have opted to not allow my children to chat because it's not something that I'm comfortable with. I like that as a parent I am able to make those choices within the game.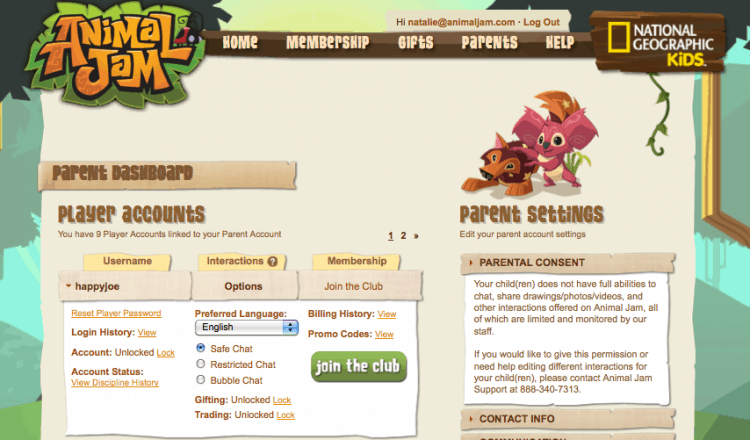 So what exactly is Animal Jam??
Animal Jam was created in partnership with National Geographic for Kids. It's an exciting online playground for kids who love animals and the outdoors. Players create and customize their own animal characters and dens, chat with friends, adopt pets, team up for adventures, and feed their curiosity about animals and the natural world around them.
Animal Jam features classic playground role playing with life sciences. Players can collect fun facts in their Journey Books, learn about Animal Conservation in Kimbara Outback, and ask real scientists questions, like herpetologist Dr. Brady Barr and marine biologist Tierney Thys.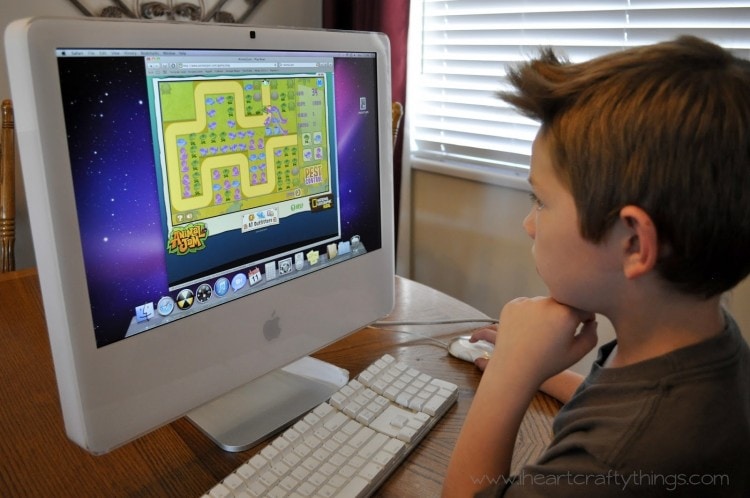 When you first start out playing the game you get to choose your own animal and then go in and customize him. This is one of my boys' favorite parts! You can go in and change your animals color whenever you want and you can purchase accessories with the gems you earn to customize your animal even further.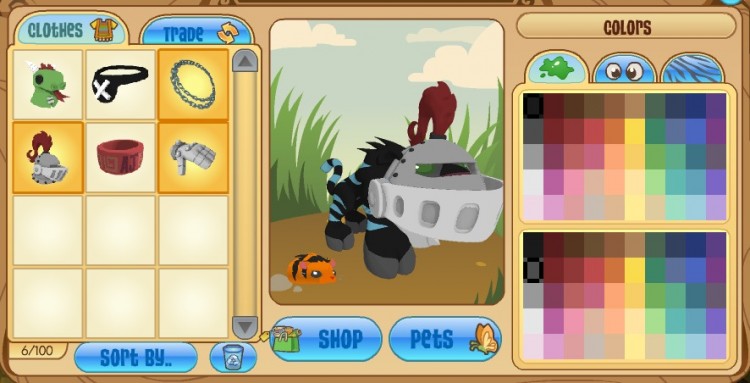 To be completely honest, my kids love to play the games more than anything else, but there are educational videos you can watch and I love how they throw in educational facts about animals when you play the games. Several times my kids have taught me facts about animals that they learned from playing Animal Jam.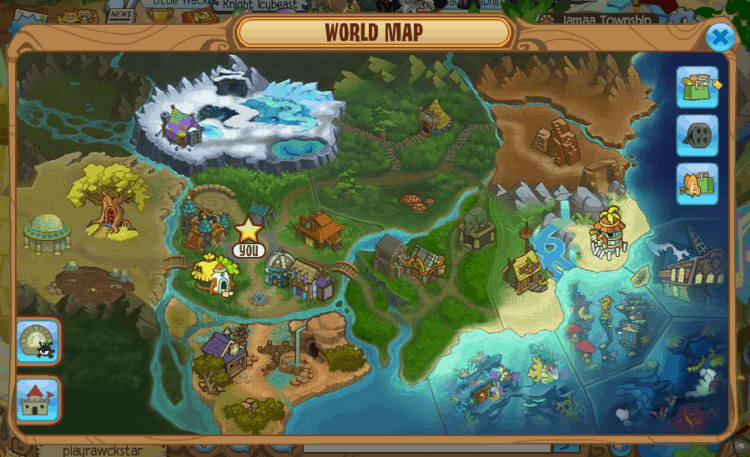 The game itself encompasses this fictional World where you can visit all the different sections to find various games and shops. My boys' favorite destination is the arcade where you will find the majority of the games. I've even caught my husband sitting and playing a game or two with my boys on occasion. 😉 Here's a little peek at what it looks like to be in the game, in the arcade section. All of the arcade games you see are different games you can click on to play. You earn gems by playing the games which helps you buy accessories for your animal and den.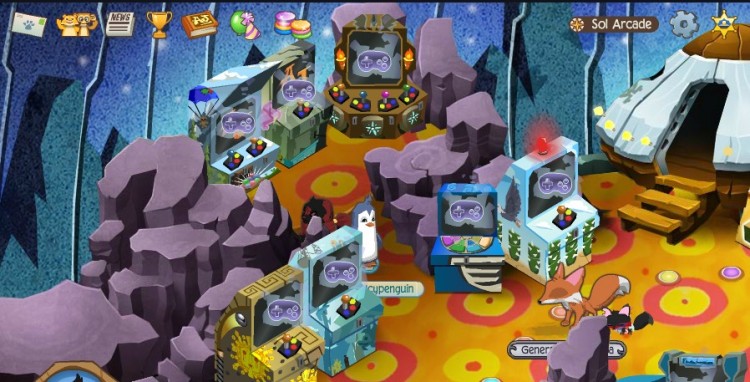 My boys have had a great experience playing the game without paying for a membership, but to unlock even more fun like additional animals, accessories, dens, den items, and more games, you can purchase a membership for $5.95 per month or even less if you purchase a 6 or 12 month membership.
I asked my boys what they liked about Animal Jam and here are some of their responses:
"It's fun!"
"I like to play games in the arcade."
"I like how you get to make your den how you want it to be."
"It's fun to adopt pets because you always get to design them and feed them."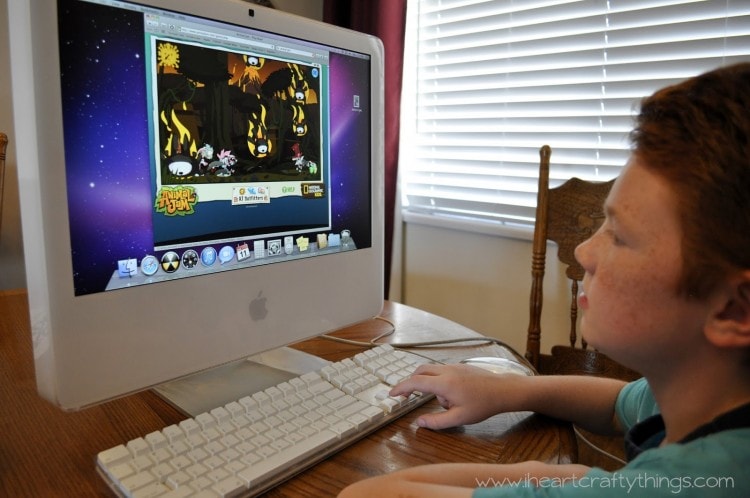 Animal Jam also runs the premier online resource center Animal Jam Academy where you can download exciting activities to complete when you're not online. They offer Science, Technology, Engineering and Art Activities, including coloring pages that you can print off. They also have additional educational videos too which are fun to watch.
Giveaway
Animal Jam is graciously giving away a 1-month free membership to three (3) of my readers. For a chance to win one of these 1-month free memberships, comment and tell me what your favorite animal is and complete the Rafflecopter form below.
You must be 18 years old to enter. The giveaway ends on August 20, 2014 at 12:00 am (MST). Winner will be notified via email and has 48 hours to respond to the email. If winner does not respond, a new winner will be randomly chosen.