We picked up several St. Patrick's Day books at the library this past week. I wasn't too impressed with some of them, but I thought these four are fun reads for St. Patrick's Day.
A Fine St. Patrick's Day by Susan Wojciechowski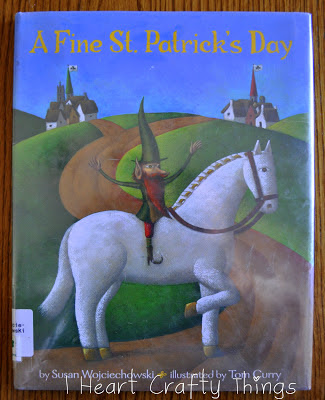 It's almost St. Patrick's Day and the rival towns' annual decorating contest is under way. Every year, Tralah defeats Tralee. This
year, though, little Fiona Riley has a wonderful idea that will help Tralee win
the contest for sure. But neither town has counted on a stranger arriving—a
funny little man with pointed ears and boots trimmed with bells—who will turn
the contest upside down!
The Leprechaun Who Lost His Rainbow by Sean Callahan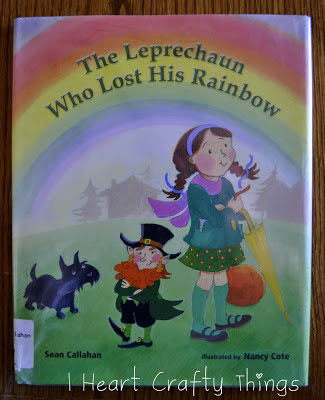 It's raining, and Colleen is sad. How can her grandfather play his bagpipes in the St. Patrick's Day parade? Suddenly, a leprechaun appears before her. He says he can make the sun come out by creating a rainbow–but to build its colors, Colleen must give up the thing she holds most dear.
Too Many Leprechauns or How That Pot o' Gold Got to the End of the Rainbow by Stephen Krensky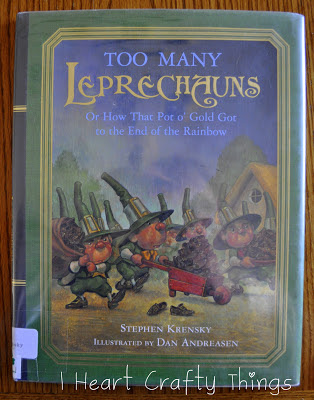 On St. Patrick's Day, leprechauns are lucky. But on every other day of the year, they make for noisy neighbors–and they're turning the entire town of Dingle upside down! Fortunately, Finn O'Finnegan always has a clever plan brewing, and this time, with a little luck of the Irish, it's a scheme that just might fool even the cleverest of creatures.
The Luckiest Leprechaun–A Tail-Wagging Tale of Friendship by Justine Korman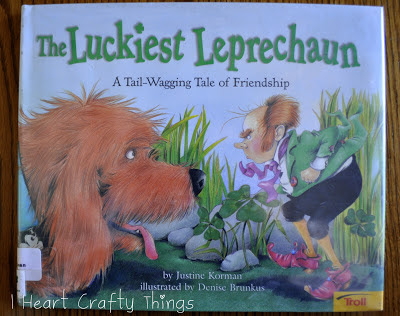 MacKenzie O'Shamrock is a leprechaun with firm opinions. He's convinced that all human beings are after his gold. He prides himself on outsmarting treasure hunters. And he likes his tidy, well-ordered life, sleeping by day and making shoes for the fairy folks by night. But everything changes for Mac the day a dog called Lucky crashes through his roof. Lucky takes a liking to the leprechaun and won't take SHOO for an answer! This is a story about how trust and friendship is worth more than treasures and gold.
Happy Reading!!