Looking for a simple and beautiful paper Christmas craft to make for the holiday season? This 3D Christmas tree craft is simple, bright and cheerful and can be customized with different colors and embellishments so every child can create their own unique looking Christmas tree craft. Our printable template makes prep time for this fun 3D Christmas tree craft a breeze too!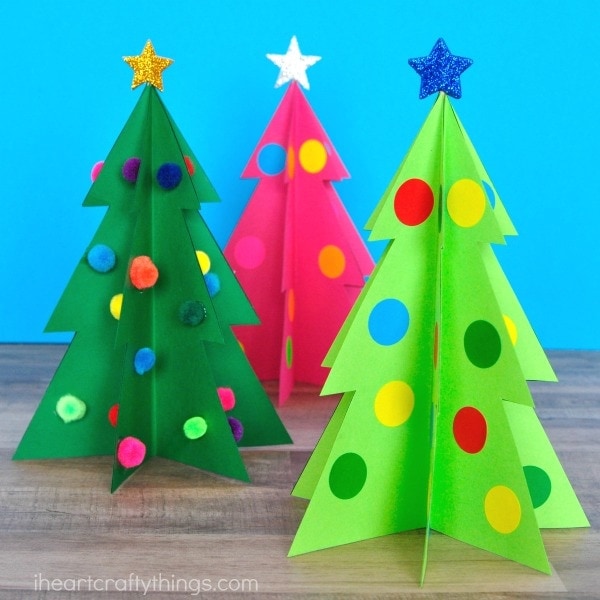 How to Make a 3D Christmas Tree Craft
This post contains affiliate links to the products mentioned. I Heart Crafty Things is a participant in the Amazon Services LLC Associates Program, an affiliate advertising program designed to provide a means for sites to earn advertising fees by advertising and linking to amazon.com.
Supplies:
Instructions:
1. Begin by printing out the 3D Christmas tree craft template on 3 sheets of colored cardstock paper. Cut out your six paper Christmas trees.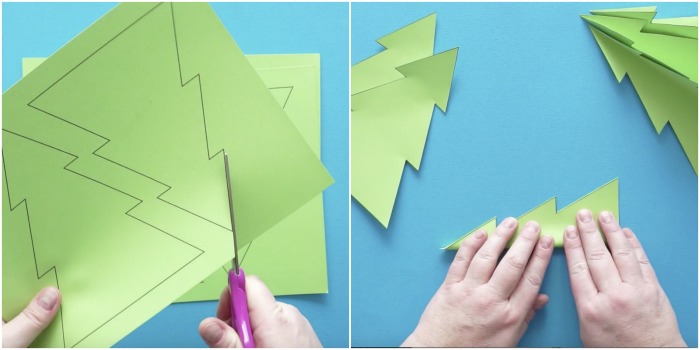 2. Fold each of the six paper Christmas trees in half. Use a glue stick to add glue to one of the folded halves of a Christmas tree. Then attach another folded half onto the glue, aligning the pieces together. Continue gluing and adding the Christmas tree halves until all six are attached. Then add glue to the two ends and attach them together to finish forming the 3D Christmas tree.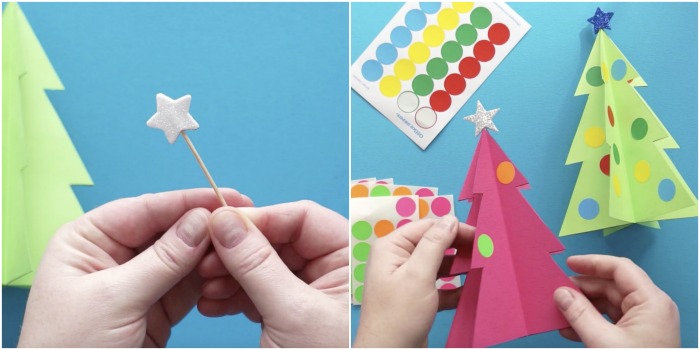 3. Peel off the backing of one of your foam star stickers and place a toothpick onto it. Then peel off the backing of another foam star sticker and place it on the toothpick aligning it up with the other foam star stick. Place some glue at the end of the toothpick and place it down inside the top of the 3D Christmas tree.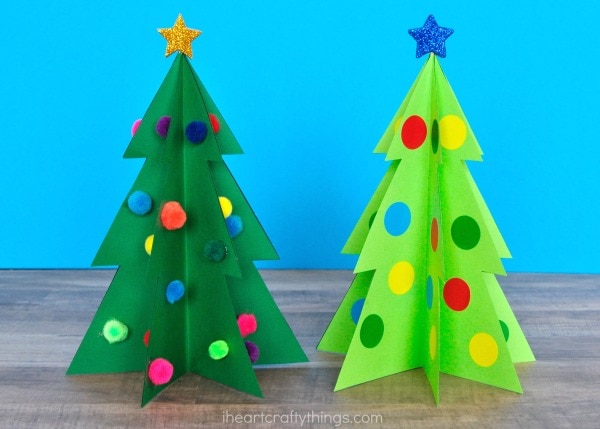 4. Finish your 3D Christmas tree craft by adding embellishments around the different sections of the tree. Get creative with what you have at home; sequins, small poms, craft gems or circle stickers.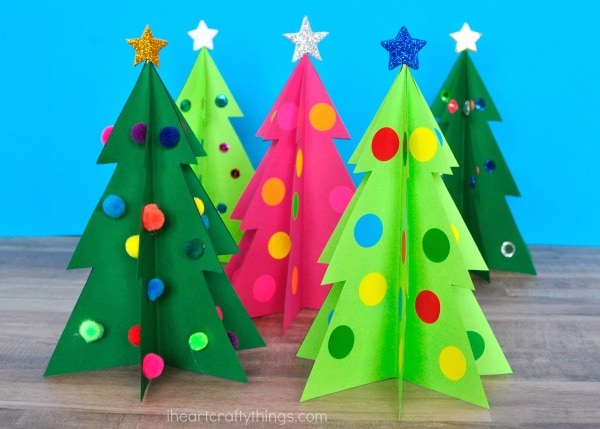 Your 3D Christmas Tree Craft is complete!
I adore how they look in a group together mixed with different colors of trees and embellishments. Such a fun Christmas craft for school or home.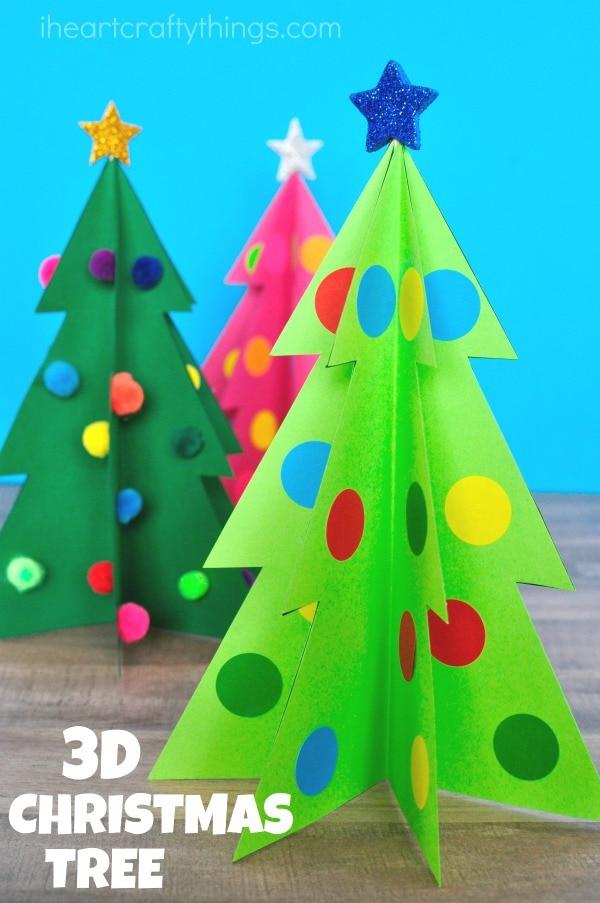 Looking for more fun 3D Christmas crafts? Here's a clever way to make a paper Christmas Tree craft with 3D baubles. Or you might also enjoy these adorable paper reindeer ornaments.