Fall is my favorite time of the year for so many reasons….the beautiful colors, sweater weather, yummy soups for dinner, pumpkins, Halloween, Thanksgiving and all the AMAZING opportunities for crafting!!
It's been a while since I've done a round up of some of the favorites we've created over the last couple years so I wanted to share 10 of my favorite Fall Kids Crafts. You will find the links below the picture.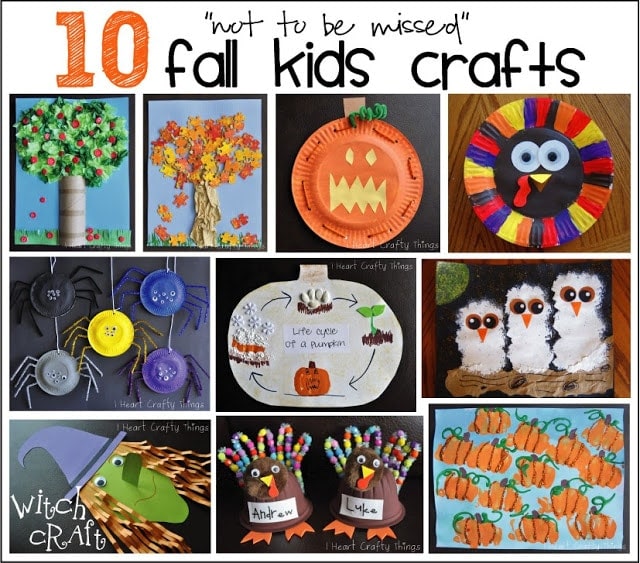 Paper Plate Pumpkin with Lacing Practice
Fall is such a great time of the year for great children's books as well. Each of these posts have book recommendations to go along with each craft.
I have been hit and miss around here lately but I will be starting home preschool with my 3-year in the next week so I am excited for new crafting adventures and will have lots to share! Thanks for coming by!