If you're a regular to I Heart Crafty Things then I'm sure you'll be familiar with Rachel's fabulous collection of newspaper animals. I adore mixed media projects and I jumped at the chance of contributing a mixed media newspaper lion craft to the series.
Newspaper is an amazingly dynamic base for mixed media art, adding depth and texture to projects. From a kids perspective, they will love all the cutting, sticking, folding and painting that's involved in creating their lions, which makes it the perfect craft for introducing mixed media art concepts to young children.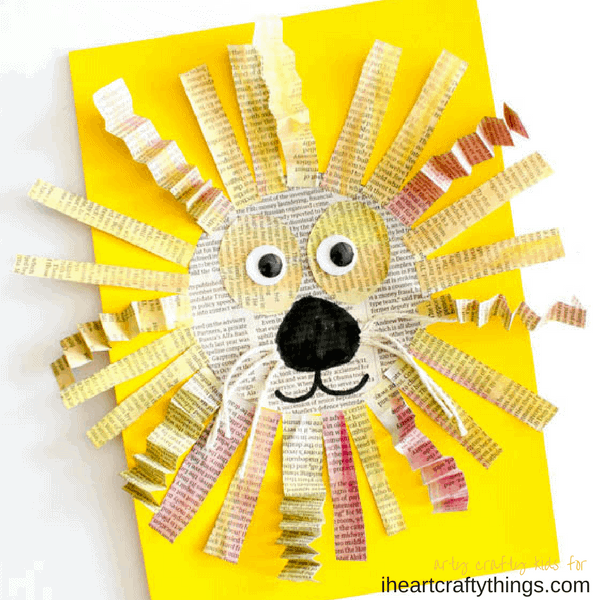 HOW TO MAKE A NEWSPAPER LION CRAFT
This post contains affiliate links to the products mentioned. Read our disclosure policy for more information.
Supplies Needed to Make this Newspaper Lion Craft
yellow cardstock
watercolor paints (we LOVE these liquid watercolors!)
glue stick
newspaper
large googly eyes
a circular item (CD/DVD/Bowl)
scissors
pencil
Instructions for this Lion Newspaper Craft
1.To Begin, gather sheets of an old newspaper and paint the text with a light wash of yellow, orange and red watercolor paint.
2. Set the newspaper aside and allow it dry.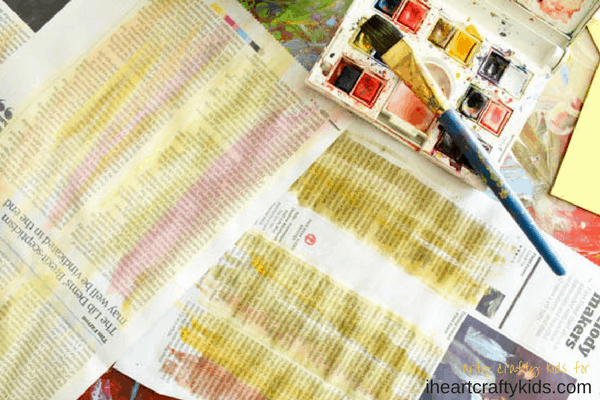 3. Next, draw and cut out a circle for the lion's face. If you're using an A4 sheet of card, I would recommend drawing around a CD, as this is a good size for the card.
4. Glue the circle directly onto the card.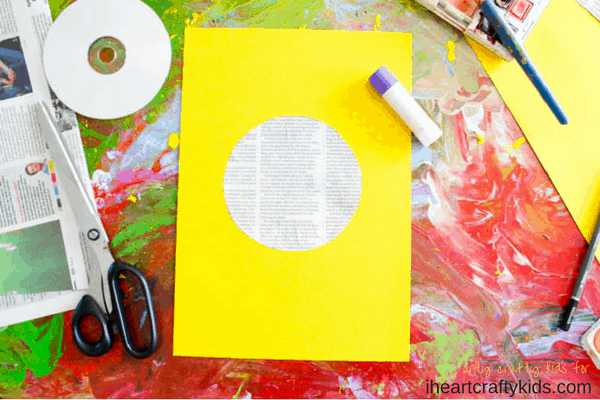 5. To add some contrast and depth to the lions face, cut out two oval shapes out of the painted newspaper and add the googly eyes to the center of the ovals.
6. Add a lovely big nose and some smiley detail.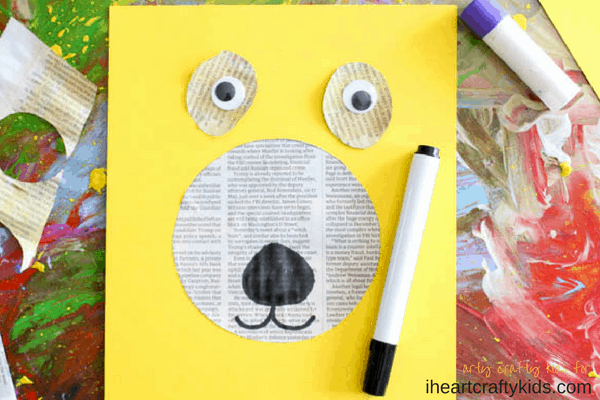 7. Position the eyes just above the nose and secure them with glue.
8. Cut the remainder of the painted newspaper into short strips, leaving a few slightly longer pieces to create some accordion folds.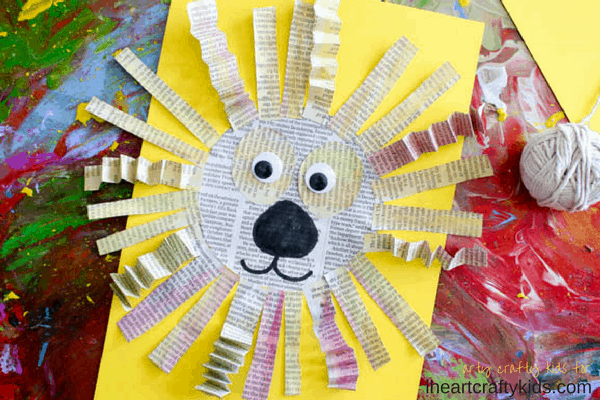 9. Attach the newspaper working around the circumference of the circle. Alternate the straight newspaper with folded pieces to add texture to the lion's mane. As the mane begins to come together, you will notice that the newspaper contrast against the yellow card adds body to create the appearance of a beautiful full lion mane.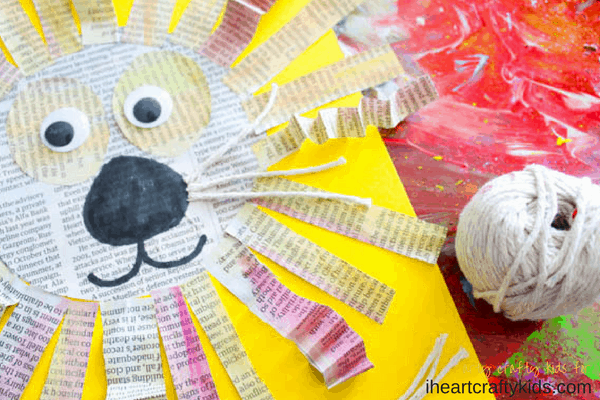 10. Finish off the lion with six string whiskers split between both sides of the nose.
THE MIXED MEDIA NEWSPAPER LION CRAFT IS NOW FINISHED!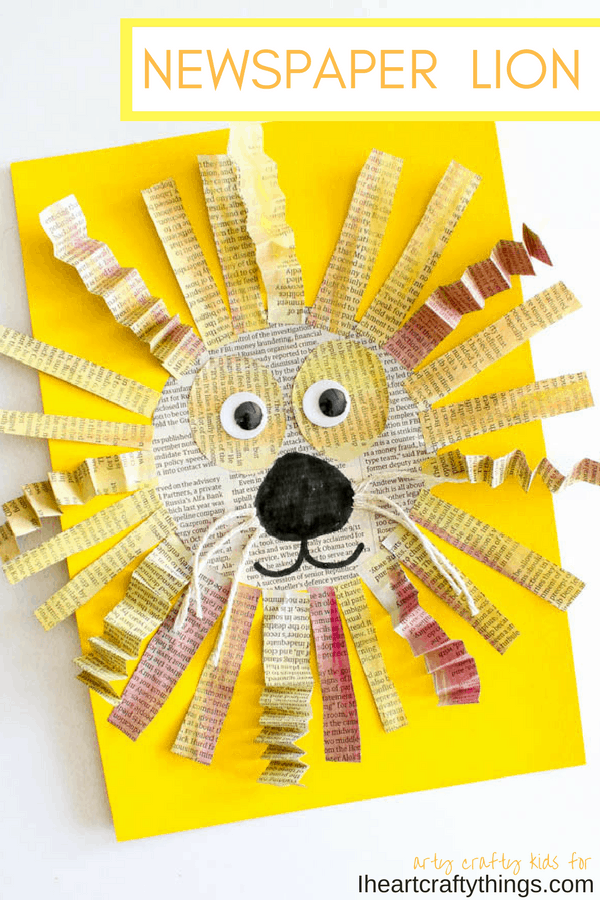 For more newspaper animals, take a look at Rachel's stunning Newspaper Owls and adorable Newspaper Koala!
It has been a pleasure to create this post for I Heart Crafty Things and as I mentioned at the beginning, I love mixed media art and have a few crafts over at Arty Crafty Kids that I'm sure will love! Pop over and check out our easy peasy CD snails and creative yarn and watercolor Art process.