My toddler and I have been learning all about apples this week and we made this simple Cupcake Liner Apple Tree Craft to along with all the fun books we've been reading. They are so easy and fun to make!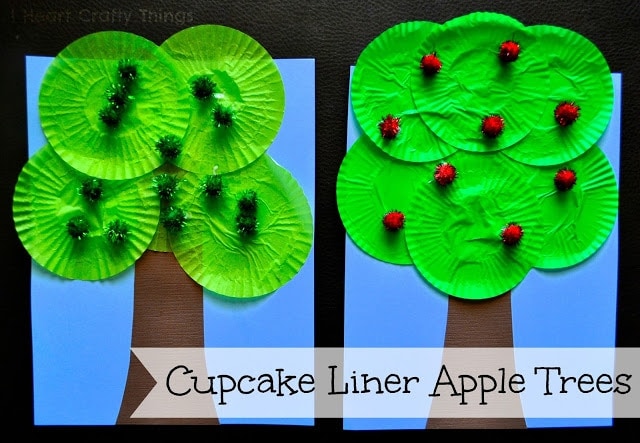 HOW TO MAKE A CUPCAKE LINER APPLE TREE CRAFT
Supplies you will need:
light blue and brown cardstock paper
green cupcake liners
red poms
glue
Directions:
1. Cut a tree trunk out of brown paper and glue it onto a blue cardstock background.
2. We used 5-6 large green cupcake liners for our trees. You could also use mini cupcake liners for your trees. Add glue to the back of the cupcake liners (we used a gluestick) and arrange them on top of your tree trunk.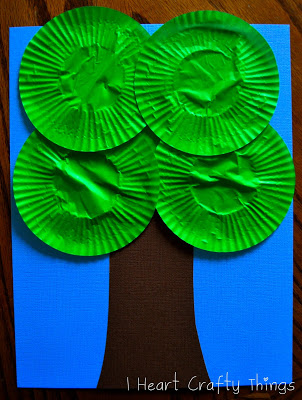 3. Lastly, add apples to your tree. We used glitter poms from Craftprojectideas.com for our apples. They are small and vibrant and work perfect for apples. They come in a package with a  variety of colors so you can save the extra colors to use for different projects. You can purchase them at your local Wal-Mart in the craft supply section. Since we've been talking about the different types and colors of apples, my daughter used green glitter poms and I used red glitter poms.

**We received our glitter poms free from Craftprojectideas.com but all opinions expressed are my own.