Can we talk for a minute about how amazing black glue and watercolor crafts are?! I think I could make one every single day and not get sick of this fun technique!
This week we created this beautiful black glue hot air balloon craft and seriously, I think it's my new favorite!
It makes a perfectly lovely and artsy spring kids craft for children of all ages, and even for adults!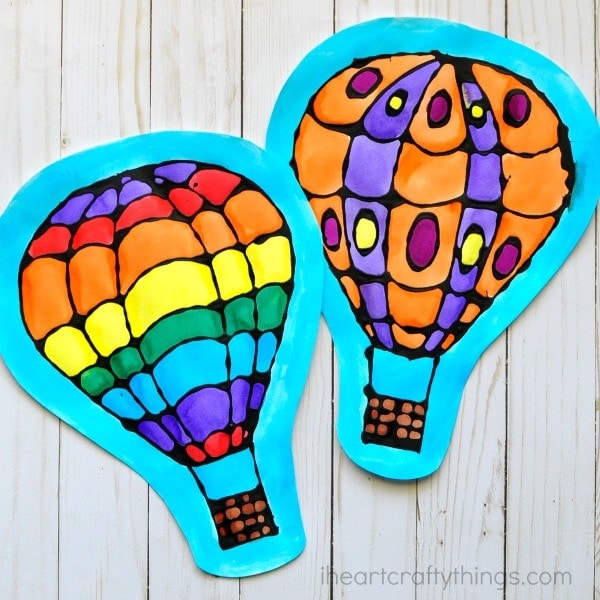 How to Make a Black Glue Hot Air Balloon Craft
This post contains affiliate links to the products mentioned. Read our disclosure policy for more information.
Supplies Needed to Make this Black Glue Hot Air Balloon Craft
pencil
paintbrush
scissors
Instructions for Making this Hot Air Balloon Black Glue Craft
1. Begin by lightly drawing a hot air balloon on your mixed media paper with your pencil. Then draw designs and details inside the hot air balloon and some weaving patterns on your hot air balloon basket.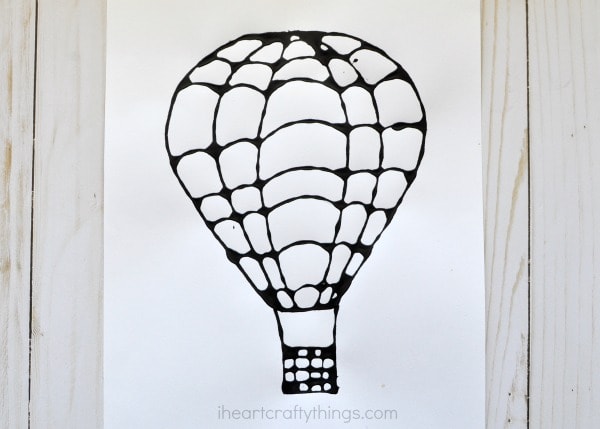 2. Mix up your black glue. To do this, add a few squirts of black acrylic paint inside your Elmer's School. Then close the lid and vigorously shake it to mix together the glue and black paint. If necessary, you may need to use a stick or skewer to finish mixing it together.
3. Trace all of the lines of your hot air balloon with your black glue. When you are finished, set your hot air balloon craft aside to dry completely. Depending on how thick your glue is, it may take up to 24 hours for it to dry.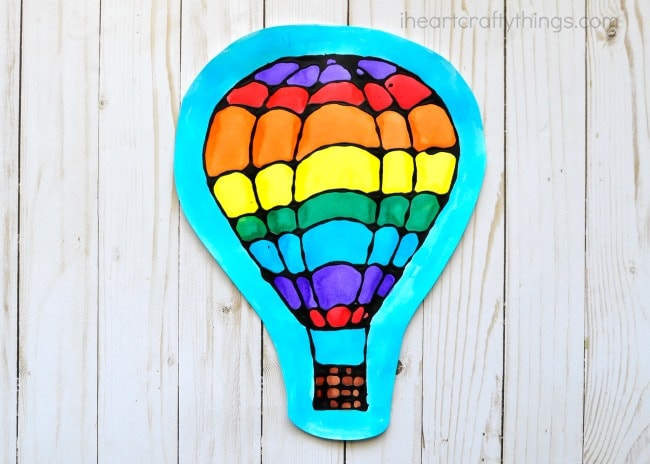 4. After your black glue is dry, paint the inside of your black glue hot air balloon craft with your liquid watercolors. Then paint a blue border around your hot air balloon for the sky. Let your watercolors dry completely.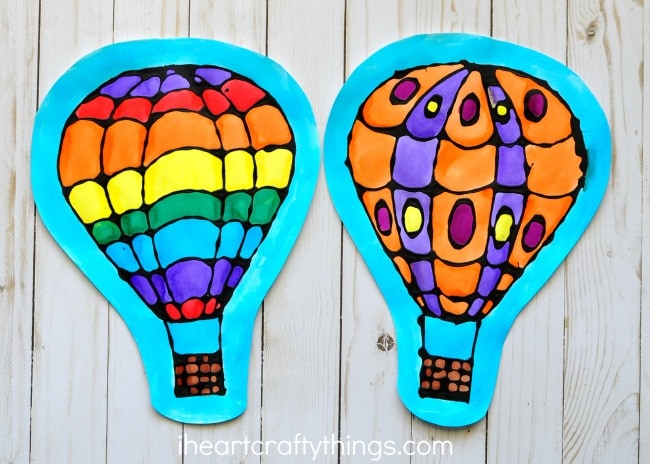 5. Finish your black glue hot air balloon craft by cutting it out along your blue sky border. Isn't it gorgeous?! I say it every single time but I just adore the contrast between the dark black glue and colorful watercolors!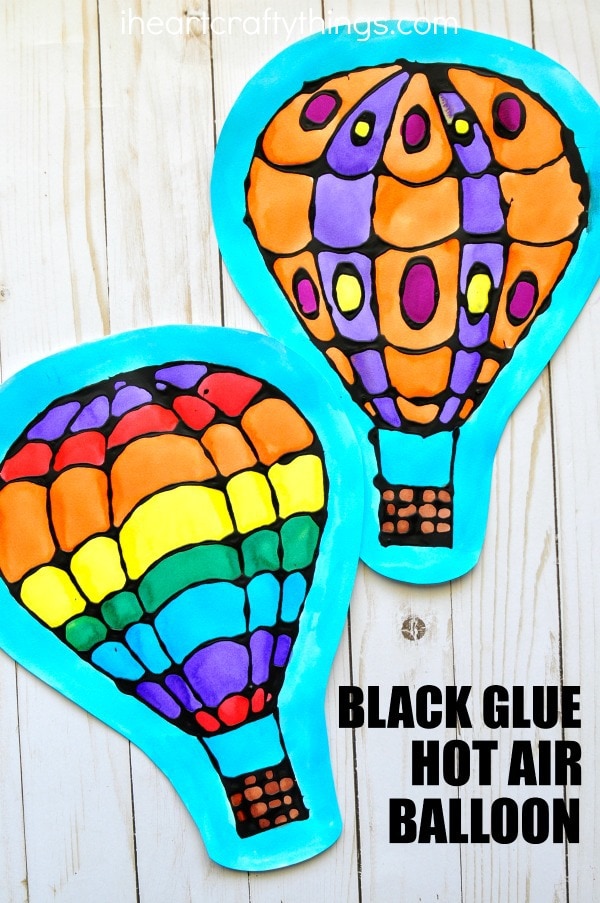 Don't you love this black glue and watercolor technique?! Make sure you check out our other projects using this medium like our black glue butterflies or black glue Easter egg art.