If you are looking for a cute spring or Easter craft to make with your kids you are going to love this adorable yarn wrapped sheep craft we are sharing today.
Yarn wrapped crafts have become a favorite at my house these last few months. I love the awesome fine motor work it gives my preschooler with her using her small fingers and muscles to maneuver the yarn around objects and I love how fluffy the yarn makes a finished craft look.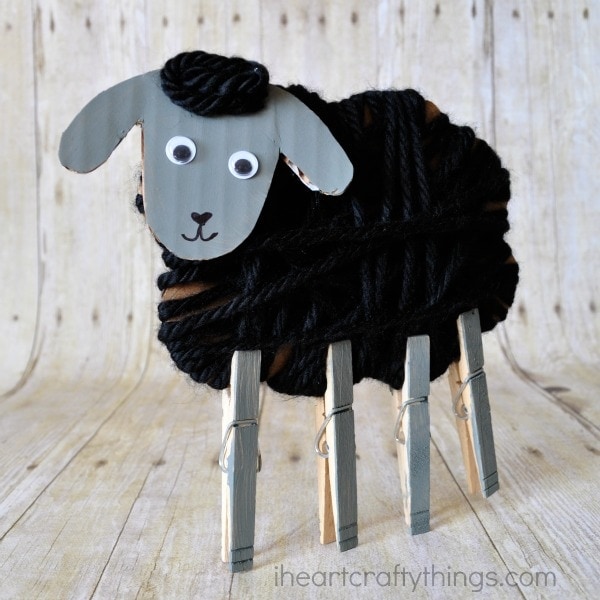 HOW TO MAKE A YARN WRAPPED SHEEP CRAFT FOR KIDS
As we were making this yarn wrapped craft we decided using the yarn was perfectly fitting for a sheep craft since the animals are so gracious in providing their wool for our use.
We have been learning the Baa, Baa, Black Sheep nursery rhyme this week so we made a black sheep, but you could easily swap out the black yarn for white if you want to make a darling white sheep craft.
Supplies needed for this preschool fine motor craft:
This post contains affiliate links to the products mentioned. Read our full disclosure policy for more information.
cardboard
paintbrush
googly eyes
black marker
scissors
glue (we use tacky glue for more heavy duty crafts like this)
Instructions for making your sheep craft
1. Start by cutting out the shape of a sheep body and a sheep face from your cardboard.
2. Paint your sheep face and your four clothespins with gray paint and set them aside to dry.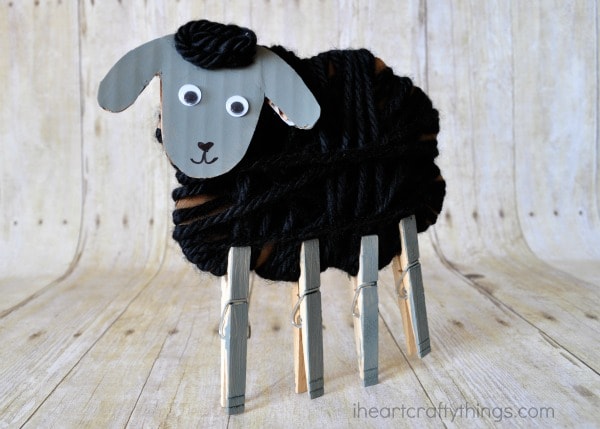 3. Secure the end of a long piece of black yarn onto the back of the sheep with a piece of tape. Now wrap the yarn around your sheep in every direction until the body is as covered as you can get it. Secure the end of the yarn to the back of the sheep with another piece of tape.
4. Cut a small piece of black yarn and glue it at the top of your sheep face. Glue googly eyes onto your sheep face and draw a nose and mouth with your black marker.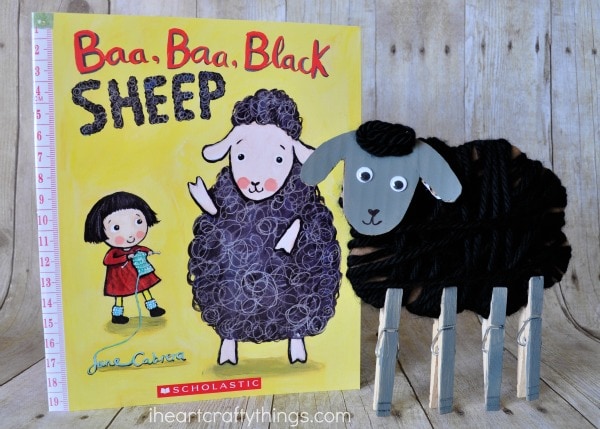 5. Glue your the sheep face onto the front of the body. Let the glue dry. Then clip the four clothespin legs onto the bottom of the sheep. Depending on how thick your cardboard and yarn is, you may have to work with balancing the clothespins to help the sheep stand up.
Try coupling this cute craft with a favorite children's sheep book like Baa, Baa, Black Sheep by Jane Cabrera or The Great Sheep Shenanigans by Peter Bentley.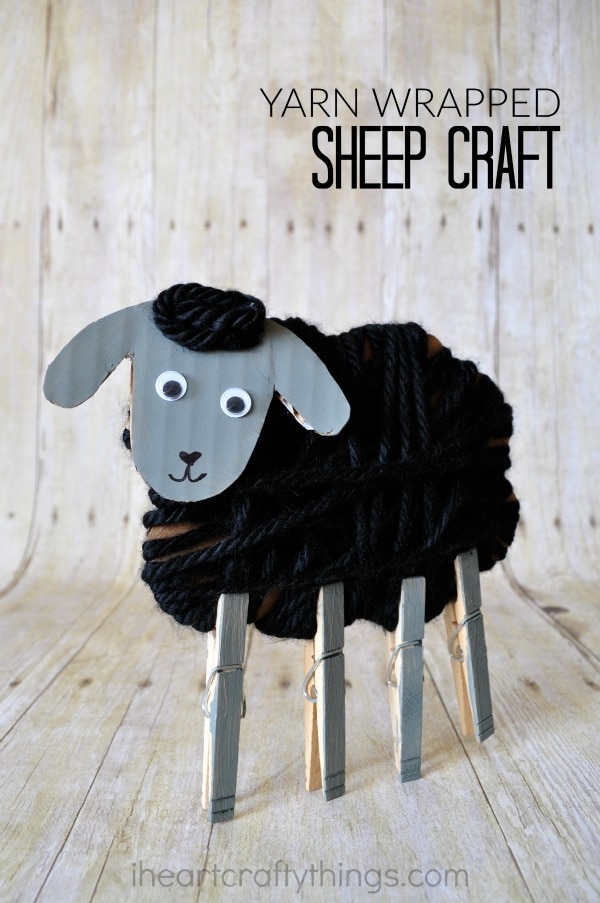 You might also enjoy these crafts and activities: