My daughter loves stickers! When she pulled some farm animal stickers out of my craft closet earlier this week and expressed interest in using them, I instantly had the perfect idea for a simple farm craft with stickers.
This easy invitation to create a farm is perfect for toddlers and preschoolers and gives them the opportunity to use their creativity to design their own farm. It's virtually a mess free activity too!
Look for some fun book recommendations to go along with this craft at the end of this post.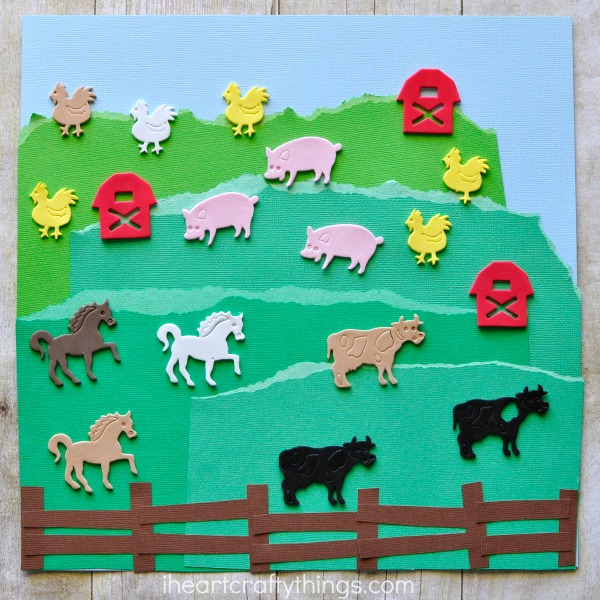 This post contains affiliate links to the products mentioned. Read our disclosure policy for more information.
How to Make a Simple Farm Craft with Stickers

Supplies Needed to Make this Farm Craft with Stickers
– blue cardstock paper (we used 12 x 12 size, but you can use any size)
– green cardstock paper or construction paper (we used several different shades)
– brown cardstock paper
– farm animal stickers
– scissors
– glue
Directions for this Simple Farm Craft
1. Lay out several sections of green cardstock or construction paper. To give our farm extra texture, we ripped the top of our green cardstock paper off to give it a rough texture. That is totally optional. You'll also want to cut out brown rectangles for a fence.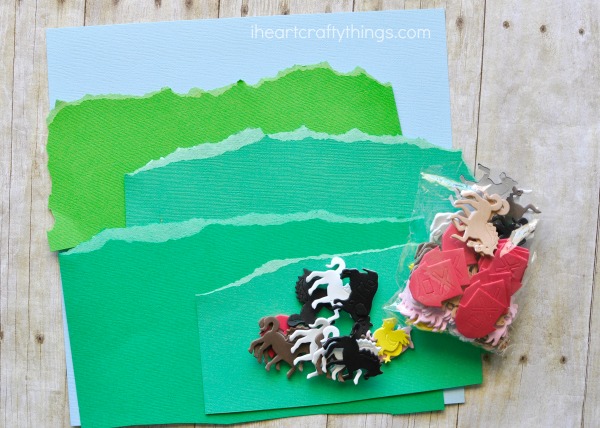 2. Set out your materials along with your farm stickers and some glue and invite your child to create a farm scene.
Easy peasy, right?! I love how my daughter grouped her animals together how you'd typically see them on a farm but the best part is there isn't a right way to do it. Each child can create their farm however they choose.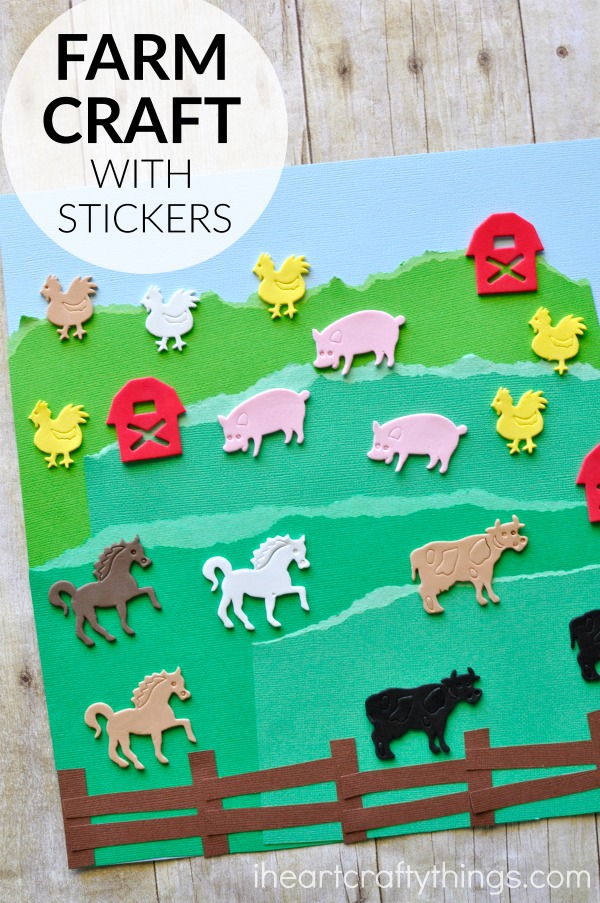 Looking for some fun books to go along with this simple farm craft? Try one of these:
– Down on the Farm by Merrily Kutner
– Big Red Barn by Margaret Wise Brown
– Little Blue Truck by Alice Schertle
– The Little Red Hen by Diane Muldrow