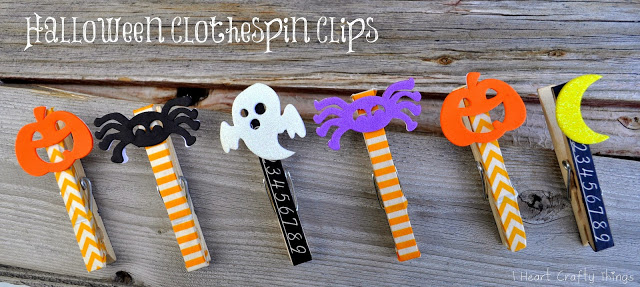 Since we had the
washi tape
out the other day we decided to make some Halloween Clothespin Clips. You can add a magnet to the back of them to hang your children's artwork on the fridge, or you can use them in a banner for decoration like we did with our
St. Patrick's Day Clothespins
.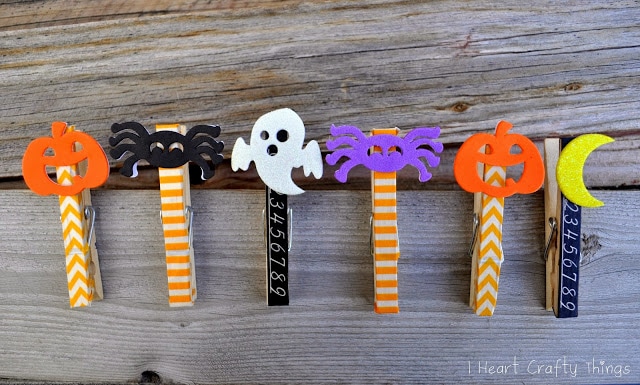 I originally saw this idea on One Artsy Mama when she made heart clips for Valentine's Day. They are ever so simple to make!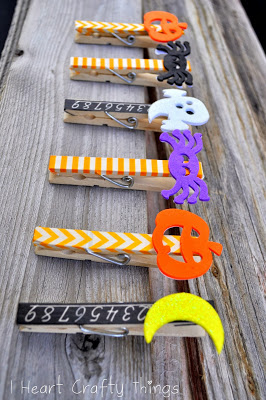 Put some Halloween colored washi tape on the front of a clothespin and add a fun sticker at the top of the clothespin. I didn't want the sticky side exposed so I left the backing on the stickers and just attached them to the clothespin with a glue dot. I purchased the fun Halloween stickers from the Target dollar section and I purchased my washi tape from Pick Your Plum.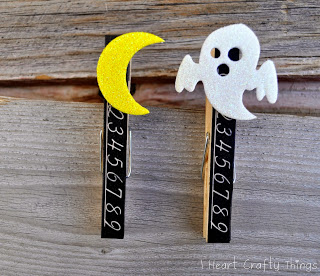 The glittery moon and ghost are my favorite, and I especially love how the black numbered washi tape in the background looks like it's a night sky. Spooky! 🙂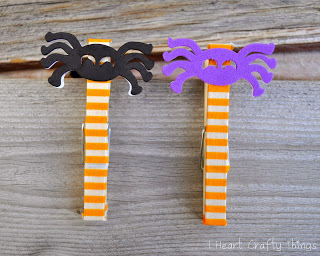 I was thinking how fun it would be to use the pumpkins in a roll play of the popular "Five Little Pumpkins" rhyme.