Are you looking for a simple and gorgeous Mother's Day card idea to make this year for Mom or Grandma? This Hyacinth Flower Card is super simple to make with the help of our flower template and Mom will adore it! The best part, these flowers won't wither after a few days so Mom and Grandma can keep this beautiful Mother's Day card as a keepsake for years to come.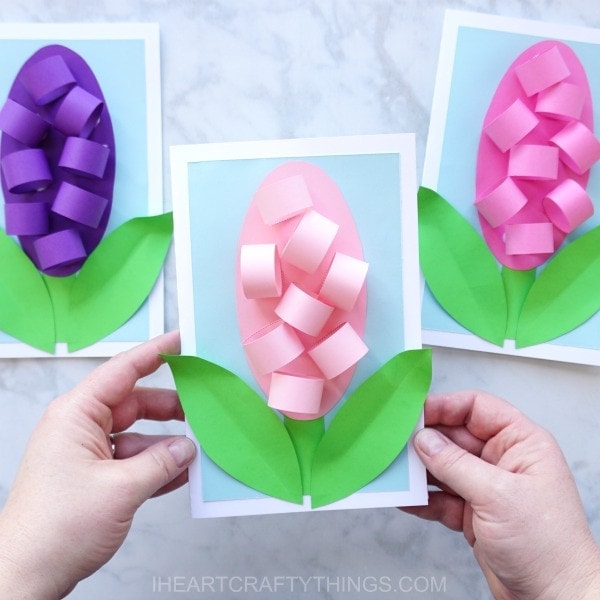 How to Make a Hyacinth Flower Mother's Day Card Idea
This post contains affiliate links to the products mentioned. I Heart Crafty Things is a participant in the Amazon Services LLC Associates Program, an affiliate advertising program designed to provide a means for sites to earn advertising fees by advertising and linking to amazon.com.
Supplies need to make your Mother's Day Card:
Hyacinth Flower Card Instructions:
1. Download the Hyacinth flower template. Print the leaves and stem page on green cardstock. Print the flower page on purple or pink cardstock. We used 65 lb cardstock.
2. Fold your white cardstock in half. Cut out a rectangle from your light blue cardstock and glue it onto the front of your folded white cardstock.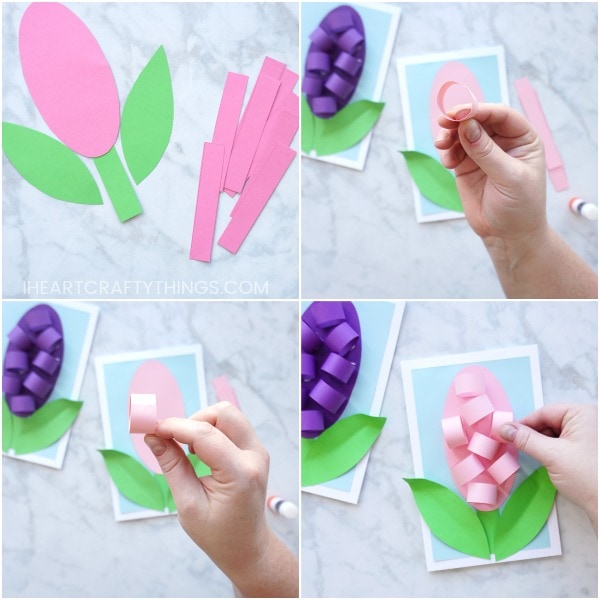 3. Cut out the pieces of the hyacinth flower template. Assemble the flower petals. To do this, use your glue stick to add glue to the end of one of the flower petal rectangles. Bend the rectangle into a circle so the two ends are glued together.
4. Glue the flower stem and flower base onto the light blue cardstock on the front of the Mother's Day card.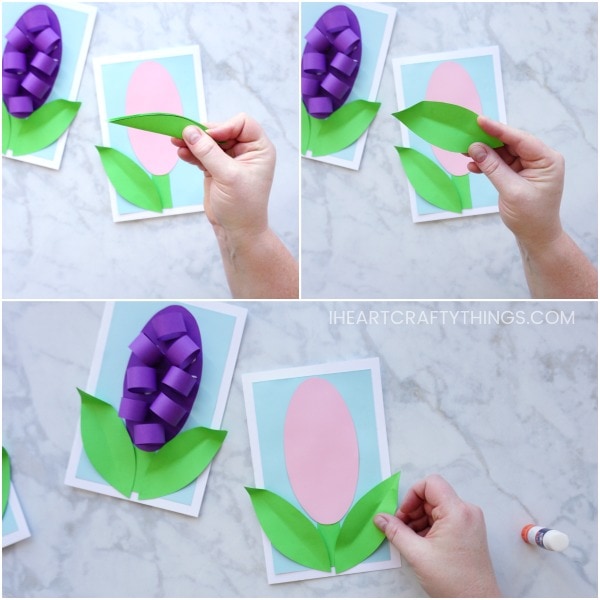 5. Fold the leaves in half and then bend the top down a bit to add texture. Glue them on the sides of the stem on the front of the card.
6. Add a dot of Tacky Glue to the bottom of the flower petals and glue them onto the flower base.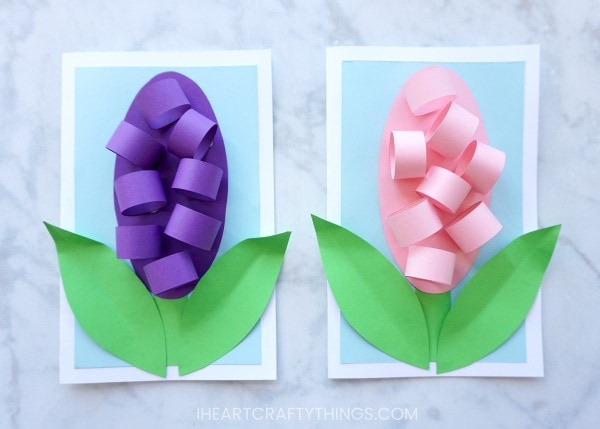 Allow the glue to dry completely and then write a special message on the inside of the card. Give the card to Mom, Grandma or someone special in your life on Mother's Day.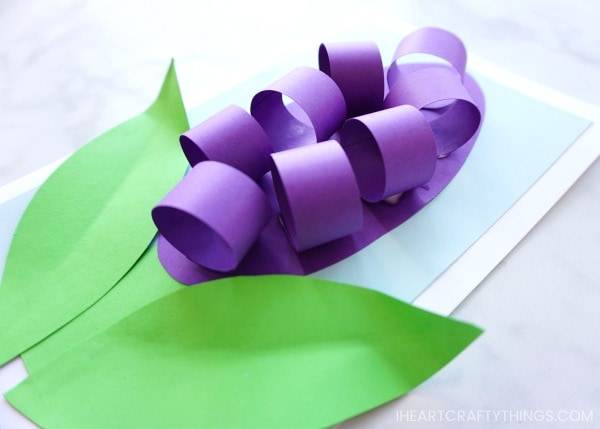 Looking for more fun and easy Mother's Day Cards?
Mom and Grandma will love this darling doily flower bouquet!
Have a superhero Mom? Make her a special Mother's Day candy bar gift.
This sunshine Mother's Day card is super simple to make even for toddlers.