Scroll to the bottom for info on Sponsored Posts/Advertising.
Hi, my name is Rachel. I am a Mother of three who gets excited
(ok, sometimes overly joyed) about doing arts and crafts with my kids.
This is my adorable family…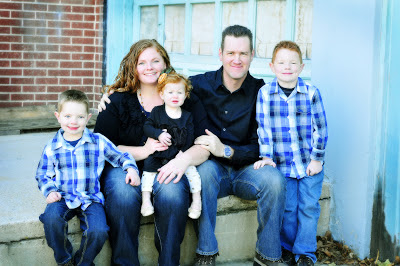 This is how I feel about crafting…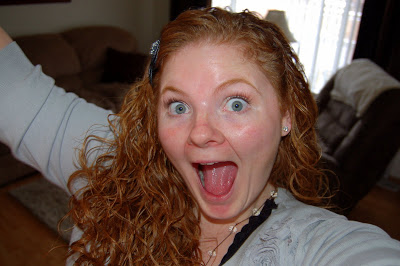 And this is my handsome husband who
puts up with
supports my crafting addictions…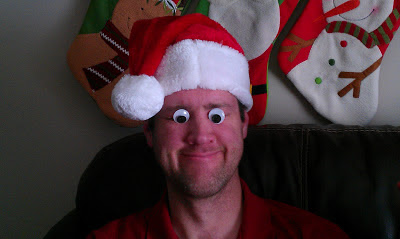 You want to know more?
I live in Utah. I have been married for almost 15 years and have an AAS Degree in Business Education. I worked for about 7 years as a legal assistant but currently I enjoy being a stay at home Mom. When I left the work force after having my third child, I sometimes struggled finding a place of escapement for those days when being a Mother drives you to the brink of insanity (You know what days I'm talking about, right?!)
This is how I Heart Crafty Things started. Finding a hobby became a necessity for me…I soon realized that after our weekly trips to the library, I loved making crafts with my kids that corresponded to the books we read. Designing crafts to make with my children became my hobby and the fact that it involved spending quality time with my children, made it absolutely perfect! Over the years I've also enjoyed sharing fun educational activities and printables that I have used at home with my children. I am not a certified teacher and don't profess to know anything about early childhood education, but I love teaching my children and I love sharing our activities and ideas with you.
Along with our love of book inspired crafts, I also have a serious addiction to crafting with paper plates and cupcake liners. Someone also recently nicknamed me "The Bird Lady" (think, the crazy cat lady, except with birds) because of my ever growing collection of bird crafts, especially owls. Oh how I love owls!
I am super duper excited that you are here and I hope you heart crafty things as much as I do! If you are new, I would suggest browsing through all of the categories in my menu bar. If you can't find what you're looking for shoot me an email and I can help you find it, or I can help you create it. 😉
Ready for some randomness??
If it involves Peanut Butter, I am ALL in! Throw in some chocolate with the peanut butter and I am literally in HEAVEN!! "Chocolate" was one of my first words as a baby.
I am terrified, TERRIFIED of spiders. They are seriously out to get me, I swear it! When I was two I put a black widow in my mouth and attempted to eat it. By some miracle, my Mom got it out of my mouth before it bit me.
Shoes??? Meh…I prefer a closet full of EARRINGS!
The color yellow, cardigan/sweater weather, field trips with my kids and being in nature make me very, very happy! I could eat pizza every day of my life and not get sick of it and I LOVE the smell of paper!
Phew! That was a mouthful.
Questions? Don't be afraid to ask. I love hearing from my readers! You can email me at iheartcraftythings@yahoo.com.
Sponsored Posts/Advertising
Interested in partnering with I Heart Crafty Things? I Heart Crafty Things is updated at least three times per week, sometimes more (especially around the holidays).
Followers as of 5/2/2016:
Facebook- 40,000+ fans
Pinterest- 28,000+ fans
Instagram- 13,000+ fans
Twitter- 1,700+ fans
Average Pageviews -200,000+ monthly
If you have a product, service or business relevant to the readership of I Heart Crafty Things, I would love to connect with you and discuss the possibility of working together and/or featuring it here. Sponsored posts and reviews will also be put on Twitter, Facebook, Instagram and Pinterest for added exposure.
I currently have a sponsorship fee for these types of opportunities (these fees go back into maintaining my website) so please email me to discuss it further. All opinions are mine without censor and reflect my opinion and not that of the person/company who I work with.
Please send an email to iheartcraftythings@yahoo.com with Sponsored Post in the subject line so we can connect!
I do consider all offers that come my way, but I do however reserve the right to decline offers if I feel it doesn't fit the blog. I only accept sponsors and promote businesses that I believe in.